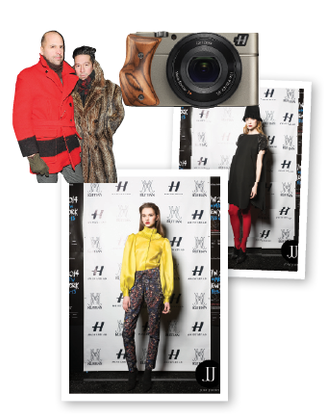 Stylish Shots With The Ruffian Boys and Hasselblad
|
Luxe Swiss camera company Hasselblad picked chic Ambassadors this season to snap pics, including Ruffian's Claude Morais and Brian Wolk!
What is "Ruffian Transforms"?
Brian Wolk: We track the models from when they walk into the tents until they leave. Hasselblad is the most luxurious camera company in the world, so it makes sense!
What's the gist of your Fall '14 looks?
Claude Morais: It's about monastic opulence. We're infusing somber, religious silhouettes with lavishness and drama.