One of the great fashion success stories of the past decade is the rise of Onia, which turned 10 this year. What started as a men's luxury swim line has developed into shoes, a women's line, and ready-to-wear. They've even collaborated with mega influencer Danielle Bernstein on a collection, which sold out. The line was co-founded by native New Yorkers Carl Cunow and Nathan Romano who have turned their locally-based brand into a powerhouse. The Daily visited their Bryant Park offices to chat with Cunow about the history of Onia and their plans for the next decade. 
Carl, you're the co-founder with Nathan. How do you split up duties?
I work on design, product development, manufacturing, and Nathan handles mostly wholesale — more e-commerce and marketing. The brand started 10 years ago in May. It's been a really wild journey, but we've really grown. It's amazing. We were just kind of reflecting this morning super early at just how much the brand has grown in terms of brand recognition and product and the offerings that Onia offers and mens and womens.
How did you and Nathan first come up with the idea?
We both went to the same high school on the Upper West Side. We had mutual friends and we decided to partner at an engagement party when we were 19 years old. Onia started with just two styles of men's swim shorts. I was, at the time, working at Steven Alan under Alex Drexler, who is Mickey Drexler's son. When Alex left the company I  took over all the production, manufacturing, and development. I really liked the aspect of producing a product, making it… having it come to life. 
Nathan had a background of sales, so it was just a great partnership from day one. We were kind of like, "Why don't we try this business together?" So we took Onia to a few trade shows. Barneys discovered us and when they picked us up, all the other higher end points of distribution were looking at us. 
How many years into this business did you really see that shift happen?
I think that shift happened when we actually introduced sportswear. For the first two years, it was pretty much mens swim. Now linen is actually a bigger business for us than swimwear. Once we were offering that, I feel like all of the consumers and retailers were looking at us as, "Hey, Onia is great resource for that whole resort-wear look — not just swim, but we can tack on linen to our order, t-shirts, terry shorts, lounge kind of items." 
When was the women's collection launched?
In 2015. We launched women's in a very small way — just swim, core colors, blacks, navys, whites, not so many prints, and we started to get a feel for the market. It's a very very competitive space — much more competitive than mens. Women's took a few years to build. I would say, we really really took off about two years ago, and this has been our best year in women's. The success we've seen this year has been so exciting because of how competitive that market is that we were able to kind of drive in full force and see really good selling in the distribution we're in.
What did those suits look like when you first launched?
We basically have stayed true to two core styles. It was all made in New York, and it was a really hands-on process. It was a two or three man-operation. We started with solids. We only started with four solid: red, black, charcoal, and navy. I think that was part of the allure. We were this New York brand that had that New York aesthetic of core colors. There was nothing in that in between $120/$130 price point.
What does Onia mean?
Onia means "boat" in Hebrew. I actually came up with the name when I was traveling on the beach in Tel-Aviv and wearing my first prototype, thinking what we were gonna name the company. My wife was like, "There's a boat. You know what that means in Hebrew? Onia. Let's name it that."
Do people ask you about it all the time?
All the time. It's actually a true story.  I remember exactly where I was on the beach.
In 10 years, what have been the highlights? I was looking at your Instagram and saw Kylie Jenner wore Onia…
That was random. All my friends texted me asking me if I paid 500 grand for it. The great thing that's been happening this year, and it's so exciting, is there's so much organic traction now with what we're doing in terms of people just liking the product and it being just natural and not forced.
You have a collaboration with Christy Turlington's charity, Every Mother Counts, on your site. Tell me about that.
It was something really important to us. Every year we do a couple of charitable things.  We created a mommy and me set. We're donating 50% of all the proceeds of net sales to the charity. It's an important charity. It was fun to team up with them. We're really excited about it, and we're really excited to keep pushing the needle in terms of doing these projects that are both charitable but also exciting to partner with people and let people know that we're out there.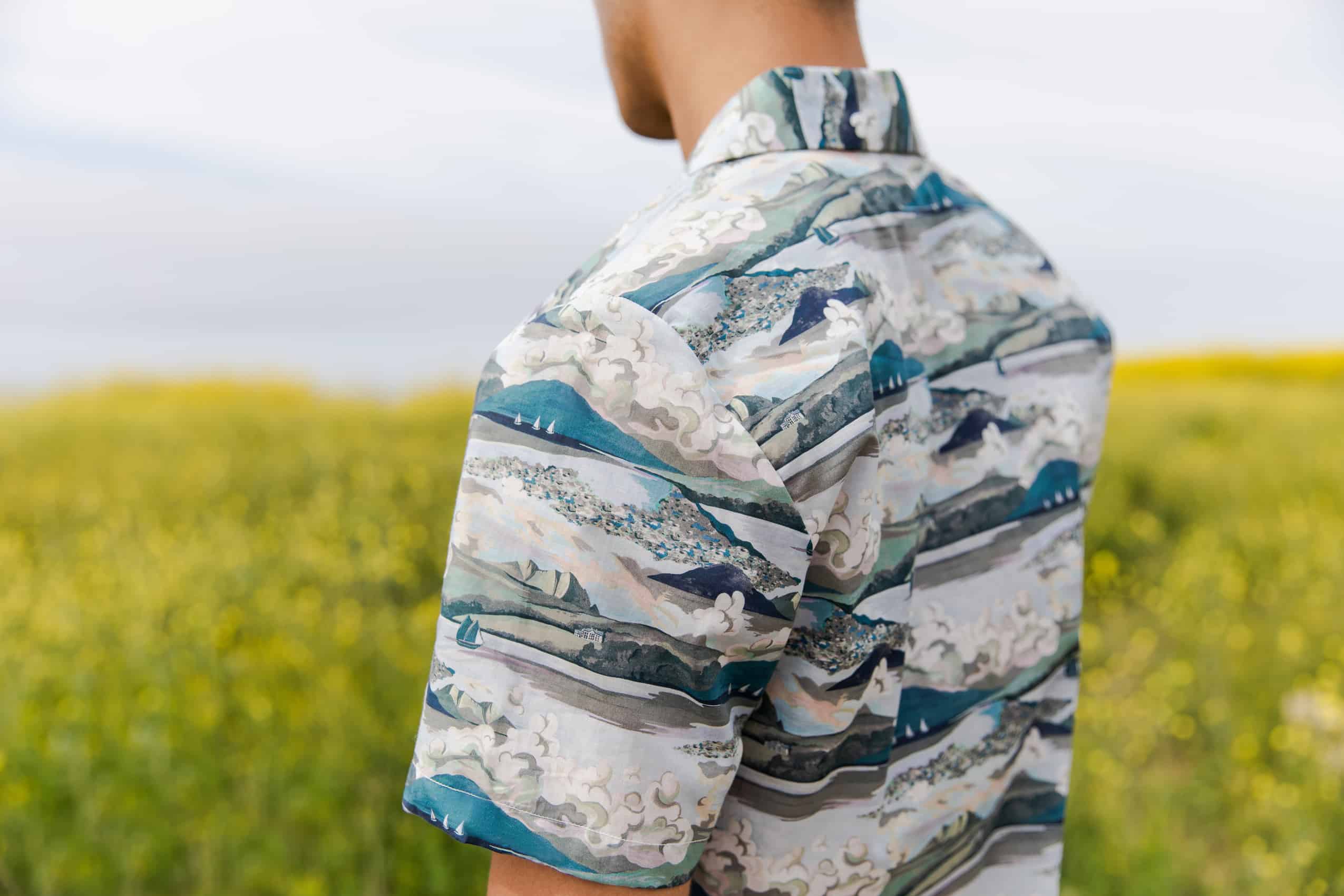 How involved are you in the actual design process?
I'm involved with every single part of design in terms of the trim color of everything. I run this whole entire department here from technical design to print to design to production. I go see our fabric mills, check quality, look at the colors, look at innovation, try to see what else we can do, check in on our factories, look at quality, source buttons, go to fabric markets, and go to button markets. I'm very, very, very involved. 
What's your company culture like? How do you communicate with your employees in the office?
WhatsApp. There's a general one for the company where everyone talks. Yesterday, I sent a message at 8:15 a.m. saying, "Happy Birthday Dee." Dee is our technical designer, and everyone jumped in with emojis of cake. When Sophia Bush wore our suit I sent a picture to the whole company of her wearing it.  We have a really strong team here and we've had people who have been here for five plus years and have started as interns.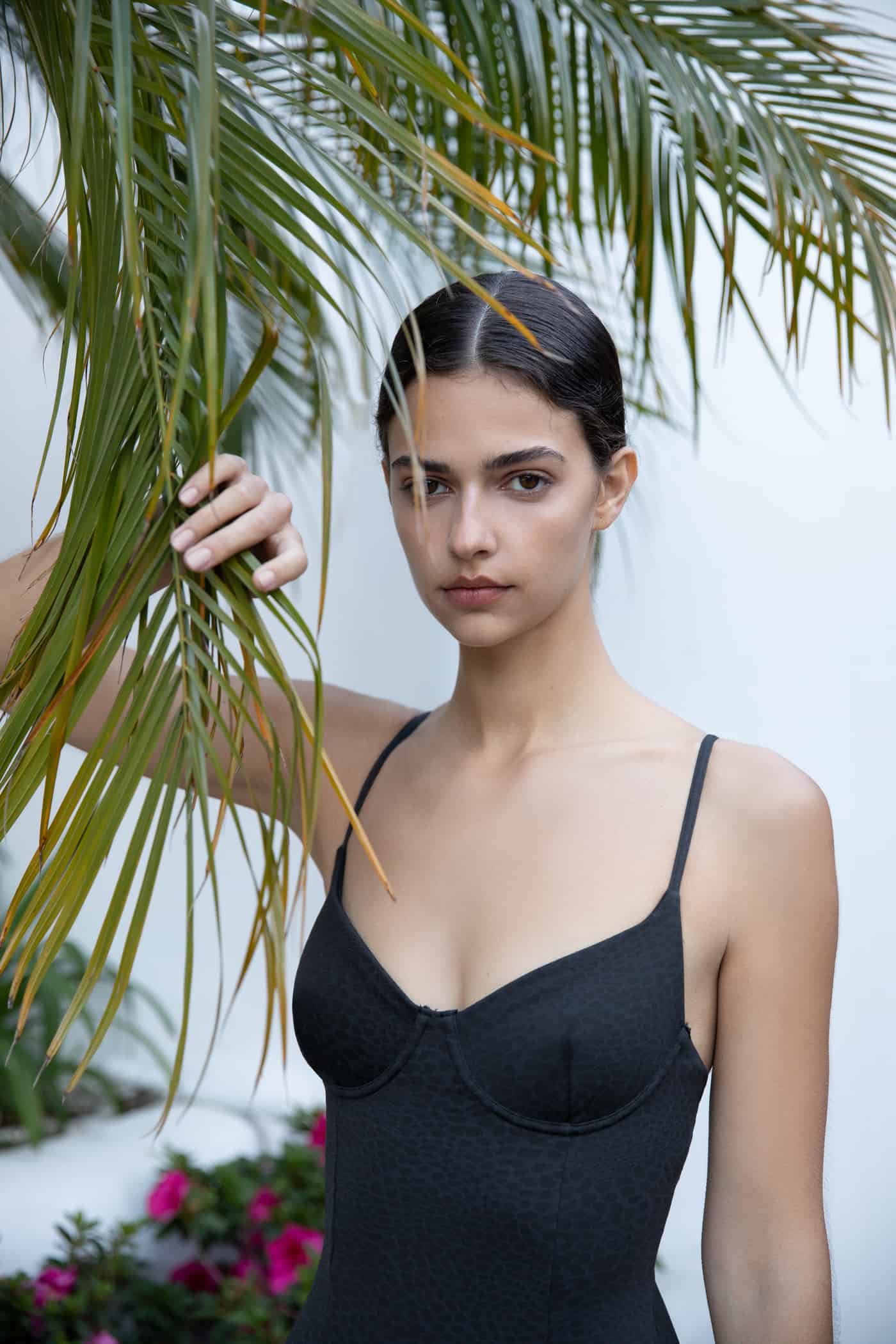 What's your vision for the future?
We're really happy with how things are. We obviously want to increase our digital footprint. I know a lot brands say that. E-commerce is their initiative. We've seen so much growth with it, though. Our customer is traveling and shipping items to their hotel. We just overnighted like six packages. I'm running over to e-commerce and say, "Tell people we overnight to their hotel room. Get the hotel. The hotel will know the room number. Tell people, don't worry if they don't know their room number. The hotel is smart enough and savvy enough, these luxury hotels, to do that. 
Is that just in case people forgot to pack?
It's 90% men. With men, it's like, "I'm leaving tomorrow, I need something right away." That's just the ease of how technology works now. It's last minute and they're like, "Oh shit. I need a couple linen shorts, some terry shorts. I want two linen polos to go out and five bathing suits. I need a different suit everyday." That's why we do so well in the hotels and the gifts shops because it's an impulse purchase. It's a tourist. They're not returning it. They probably had a couple in them before they bought it. We're heavily involved in sales, also.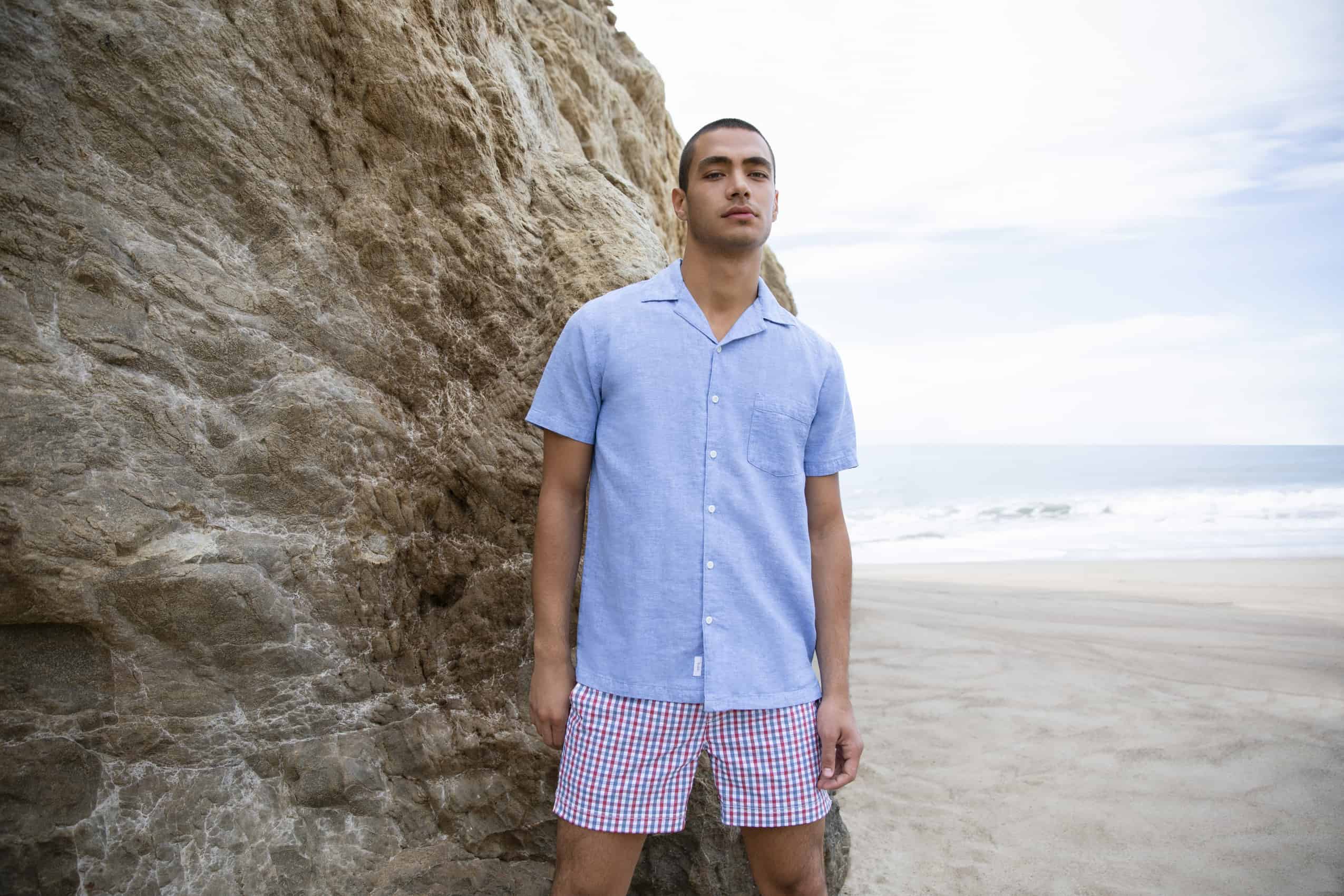 What's next for Onia?
We want to get into retail. We have been talking about it for five years. We had a pop-up on at Upton on Mulberry St. last summer that performed really, really well, and their team was great to work with. We're starting to do more season pop-ups, but it's so much more relevant to us now that we have such a collection and such a breadth of product, and women's is so important to us. It wouldn't have worked five years ago when we didn't have women's. I think that's the next avenue is doing it in tropical places during certain times of the year. So eventually opening in Cabo, Mexico, Turks and Caicos, and inside of hotels.
All photos courtesy of Onia. 
Subscribe to our newsletter and follow us on Facebook  and Instagram to stay up to date on all the latest fashion news and juicy industry gossip.