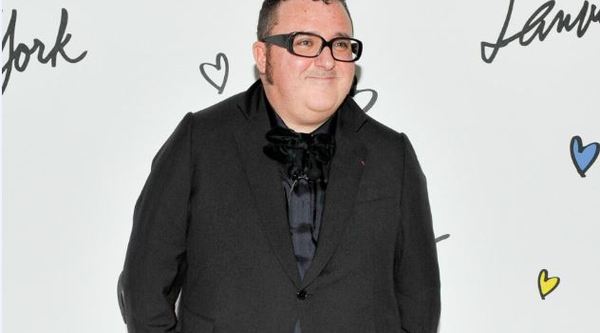 Lanvin's Big, High-Tech 125th Anniversary Plans
|
(NEW YORK) Lanvin will be celebrating its storied 125-year history with an emphasis on modern technology for the entirety of 2014. The milestone anniversary will uncover never-before-seen gems from the maison's archives. The Parisian fashion label was founded by Jeanne Lanvin in 1889 as a children's clothing line.
Starting on social media, the brand kicked off the festivities on Jeanne's birthday, January 1st, with a Facebook post featuring historical tidbits. Each Thursday the page will be updated with monumental moments from Lanvin's past. Thursday will also be the day to check the label's Instagram account, as photos of ancient books, magazines, and journals found in Jeanne's archived office will be posted. Their Pinterest page will be dedicated to the education of all things Lanvin, unveiling facts on the codes and themes of Lanvin through the ages. Look out for a spotlight on Jeanne, her daughter Marguerite Marie-Blanche, and the hue history behind that signature Lanvin blue.
Check back on the brand's own website in February for a crash course in Lanvin history, with old photos, videos, designs and watercolors. To complete the celebration, there's a tweak of Paul Iribé's original logo, replete with a celebratory '125' mixed into the design. Plus! Mark your calendars: designer Alber Elbaz has hinted at a possible retrospective exhibition in 2015.