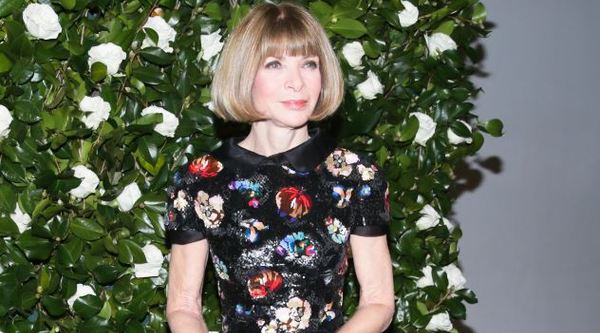 The Met's Costume Institute To Be Renamed The Anna Wintour Costume Center
|
(NEW YORK) It's a good day to be Anna Wintour! The Metropolitan Museum of Art announced that they'll be renaming the space occupied by The Costume Institute as the Anna Wintour Costume Center. The $40 million renovated space opens its doors on May 8th and will be home to the department's exhibition galleries, library, conservation lab, research areas, and office. The curatorial department, run by Harold Koda and Andrew Bolton, will remain named The Costume Institute.
This is the first time the musuem has named a space after an individual who is not a donor. Wintour has been a trustee of The Met since January 1999 and has helped raise approximately $125 million for The Costume Institute. She has co-chaired 15 benefits since 1995 and her annual Met Ball remains one of the most coveted tickets on the social calendar.
"Anna Wintour's extraordinary advocacy and fundraising have made this state-of-the-art space a reality," Daniel Brodsky, the museum's Chairman said in a statement. "She has the rare ability to rally diverse groups across a wide range of industries to support The Costume Institute so it can educate and inspire visitors from around the world."
The inaugural upcoming exhibition "Charles James: Beyond Fashion" will debut May 8th.