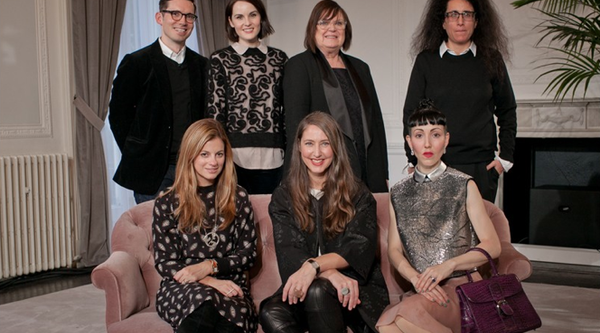 H&M's Latest Crop Of Design Award Talents
|
(NEW YORK) H&M is one step closer to picking its 2014 crop of Design Award winners: Today, the Swedish retailer announced its eight finalists, one of whom will be anointed the winner on January 28. All eight have scored 5,000 Euros for making it to the final round, and now they're gunning for the grand prize of 50,000 Euros. Also in store for the winner: the chance to show at Mercedes-Benz Stockholm Fashion Week, on the same date that H&M will announce who's taking home the top prize. Besides the generous infusion of cash on offer and a chance to take a catwalk spin, perhaps the best bit of all is that the winning designer's wares will be sold in a slew of H&M locations come fall.
The design aspirants are being meted out by a diverse and topnotch set of jurors—designer Erdem Moralioglu, consummate fashionette Michelle Harper, Downton Abbey actress Michelle Dockery, British Vogue exec fashion editor Serena Hood, plus Vogue Italia's senior fashion editor, Sara Maino. Also on jury duty? H&M's creative head of design, Ann-Sofie Johansson, as well as the brand's creative advisor, Margareta van den Bosch.

As for the global coterie of potential winners? Lina Michal from Sweden; Sophie Sälekari, who hails from Finland, Dutch designer Henriette Tilanuas, France-bred, Brussels-based Eddy Anemian, Parsons student Jia Hua, Canadian-born, Belgium-educated Devon Halfnight Leflufy. Two Royal College of Art in London students made the cut as well: Camilla Blasé Woodman and Xiao Li. Bonne chance to the final few, and stay tuned for the winner later this month.