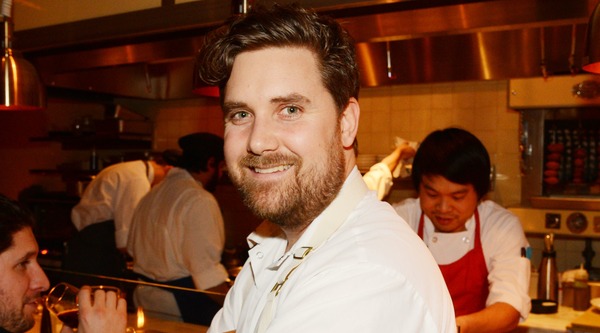 Dish Fest With Chef John Fraser of Narcissa At The Standard East Village
|
Chef John Fraser is the brains (and hands, and tastebuds) behind Narcissa at The Standard East Village; he partnered with hotelier André Balazs to make the buzzy new spot come about. We got the dish on produce, livestock, and…carrot fries?

Where do you procure your produce for the restaurant?
I source produce and meat from André Balazs' farm upstate, Locusts on Hudson. I work closely with the farmers: We decide together what will be planted!
Have you met the resto's namesake, André's cow, Narcissa?
Yes, I've been to the farm several times. André tells great stories about how the cow has so much personality. Narcissa has become the farm's mascot!
What's your favorite dish on the menu?
Carrot fries with jalapeño-tofu dip. We're playing with the idea of French fries, and getting people to think about carrots in a new way.