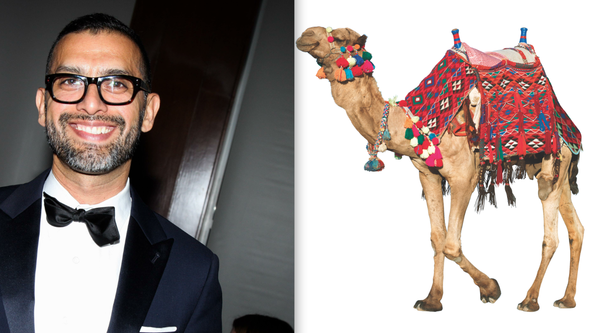 Camelback! With J. Crew's Tom Mora
|
Wondering where J.Crew's bright, pattern-happy Fall '13 collection got its cues from? Head women's designer Tom Mora dishes on his exotic travels…

Any great travels lately?
I went to Marrakesh last fall and was so inspired by the intense color palette.
What was on the Marrakesh itinerary?
We rode on camels, took a desert safari, saw the sunset, and stayed in a tent.
Does it hurt to ride a camel?
It didn't! I was a bit afraid getting on it; they're grumpy. You don't want to pet a camel.