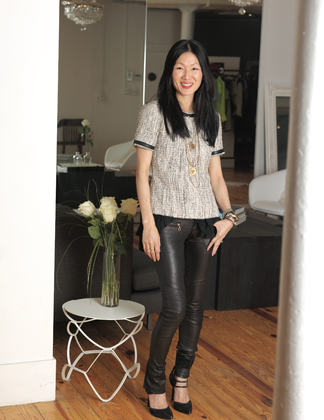 A Moment With…Marissa Webb
|
Former J.Crew designer Marissa Webb has successfully struck out on her own for the last few seasons, and showed her latest creations for Spring '14 yesterday. Webb filled us in on life after splitting from the 'Crew…
When will you know you've made it?
When I can actually take a week off and be comfortable with it.
How have your designs changed since J.Crew?
It's been about realizing I can rock it out a little bit or shorten my miniskirt.
Your preferred indulgence?
Puppies! I'm obsessed with puppies. I also love Snickers.
Any former guilty pleasures you've parted ways with.
It used to be Coke, but now I'm trying to drink coconut water instead.