Looking for a memorable venue to hold the company holiday bash this year? Up&Down might be everything you've been looking for. Erica Maurer who heads up special events for the Butter Group's venues, talks us through why this Chelsea hot spot is your one-stop shop for any and all soirée needs.
What kind of events do you typically do?
We host fashion and celebrity events, premiere parties, wrap parties, and social functions, from private birthday parties for owners of companies to Bar Mitzvahs. We've done over-the-top sweet sixteens, engagement parties, all different kinds of corporate events, private dinners, fundraisers, after parties—the full gamut!
It's a great space for a holiday party. Why do you recommend doing an event there?
The Butter Group owns Up&Down and 1OAK, which stands for One of a Kind. That's our mantra. We try to create a unique experience for you, your guests, and clients; that can be from custom carpet arrivals outside with a red or black carpet, to custom branding of company logos outside, to being met with welcome drinks that are curated for the client's preference. If your company's logo is red, we might have a red welcome drink. All those details are things we integrate into all of our holiday parties, and our events throughout the year. We also have a private karaoke room that can be branded for your guests, as well as photo booths. We'll help with decor and ambiance such as candles, balloons, and accessories. We really try to identify what each person wants to achieve and their vision. We utilize our relationships and working knowledge to try to achieve that for them.
What sorts of cool details have memorable holiday parties incorporated?
People have had Christmas carolers there when guests first arrive; we've had clients do a full ugly sweater party. One year, we did a winter wonderland, where the ceiling was covered in gold and silver balloons. We've done complete detail branding, with a holiday vibe. It varies across the board. We did one party where one floor was "naughty"-themed, and another floor was "nice"-themed, with the drinks' color schemes curated to the themes.
Fun! How would you describe the ambiance at Up&Down?
The top floor is a very classic, old world, 1920s vibe, with high ceilings and really pretty chandeliers—it feels more sophisticated, and holds 500 people. Downstairs has a very edgy, funky, down-and-dirty party vibe. There's a private karaoke room, lower ceilings, and customized lighting so you can change the colors. Millennials and people who want a crazy party gravitate to downstairs. They're complete, polar opposites! The space lends itself to having a band upstairs and a DJ downstairs; or, you can have a DJ playing totally different music upstairs.
Can you help secure a DJ?
We have a list of curated, top-level DJs we work with. They know the room, and know how to get a party started, keep it going, and make a great experience. We've designed a package where we build the DJ into your holiday party or any corporate event package. We'd rather give you a top-level DJ and create an experience, than have you pick someone who has never worked in the space and might not know how to read the crowd; 99.9 percent of the time, we handle the DJs.
Do you serve food?
Over the years, we've created a 20-page special events menu. It's broken into categories such as passed hors d'oeuvres, chicken, vegan, seafood, and vegetarian. People are very health-conscious. We find companies today are much more cultured, and over the years, [instead of] regular things like burgers or pizza, people are wanting sushi, raw bars, tuna tartare. They don't want the run-of-the-mill stuff. We have the execution to get it to a higher level. If you come in and want something Italian, and another person wants a filet over couscous with a nice salad, we can achieve that. We do tastings and narrow it down.
How does pricing work for holiday parties?
Different days have different minimums. Some people want drinks for a couple of hours and passed hors d'oeuvres; others want passed hors d'oeuvres or three or four entrees and a donut wall or cotton candy machine. We try to identify where the client's expectations are, and where they are at budget-wise. We build out a package to fit their budget—we could build out a package for $100,000 or $20,0000. A lot of big companies that you'd think have a big budget often times don't, and a lot of companies you don't really know about have bigger budgets.
Are you the point person for every bash hosted at Up&Down?
Yes. It's me and a member of our team; we help identify the dates and work with the budget and the package. If you book an event today and your event is in three months, we're gonna take you through the whole process. We're not going to book you and pass you on [to someone else], which is unique. A lot of venues have someone you book with and then you'll talk to someone else for the menu or on-site. There can be a lot of disconnect with that.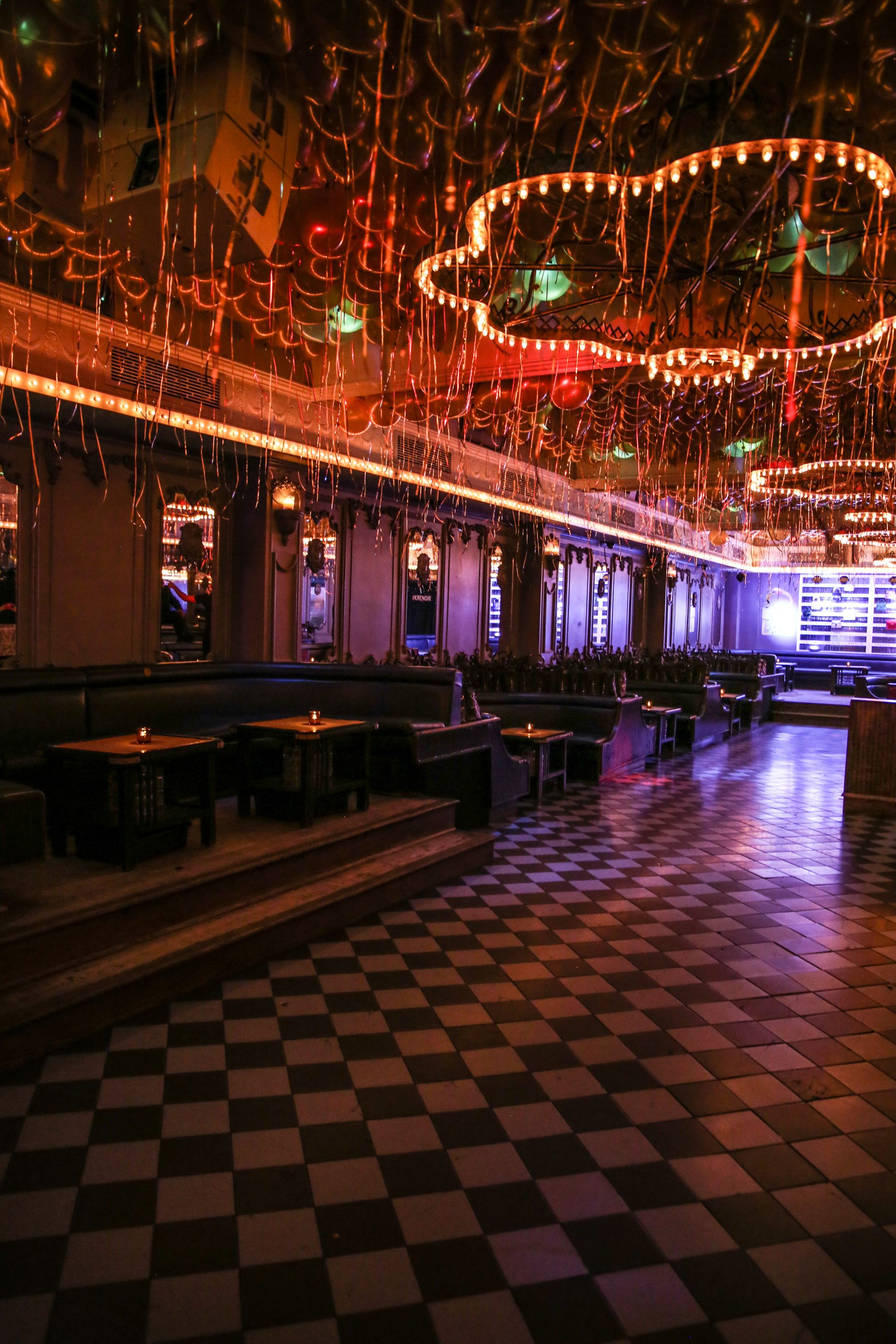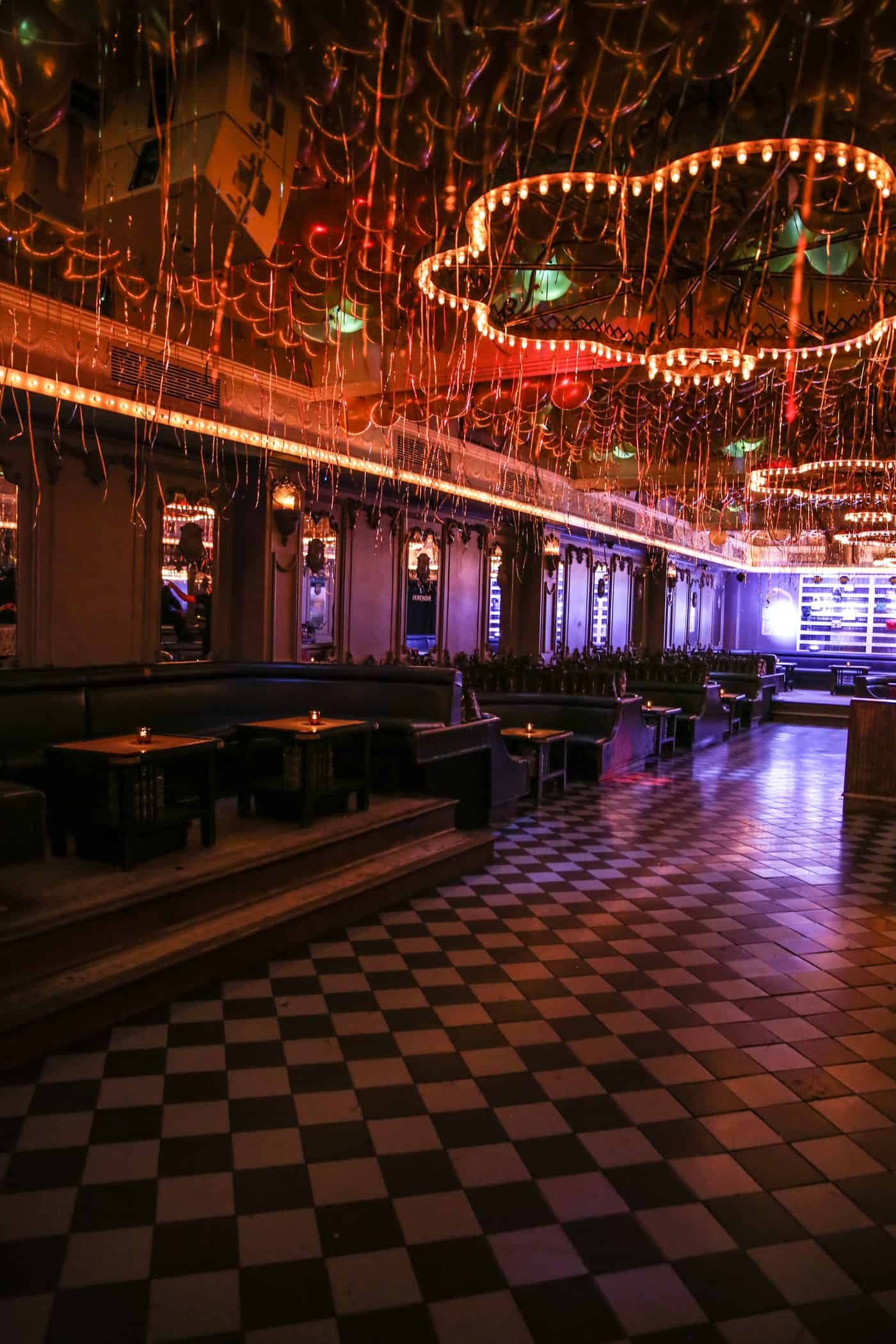 Why do you think Up&Down is an ideal spot for a party?
The space is perfect for a band and DJ combo. It has a good footprint for that. It's also good for groups that have a wide age range, because there are two floors. It used to be [the nightclub] Nell's. A lot of people who used to go Nell's back then are now in very high powered positions in their companies, and say they have so many memories of dancing with Prince, or when Madonna was there. It has this cool element that lived there before it was Up&Down. It doesn't take a lot to dress up the room. You know when you book a space and you have to worry about the tables or the couches or the bar? We have all of that, which is a huge advantage. You're not booking a space where you have to worry about lighting or a sound system. We're a one stop shop—and, we have a list of all the things we don't have, like balloons. We have a vendor who we can put you in touch with or help you. It's one of the biggest selling points. We do everything, and we do it all with attention to detail.
What are some recent big events you've hosted?
We just did the anniversary party for Theory, and we did the VMA official after party with Columbia Records—we do a lot of events with them. What's cool about Up&Down is you can bring all these different worlds together and it doesn't seem weird. You can have someone in the finance world and Alexander Wang on another side [of the room], and it all makes sense. On a regular night, Rihanna might be in the building having a private party downstairs, and upstairs, it might be regular people.
 E-mail Erica Maurer for more info! events@buttergroup.com Mention Daily Front Row for a special discount!
Subscribe to our newsletter and follow us on Facebook and Instagram to stay up to date on all the latest fashion news and juicy industry gossip.