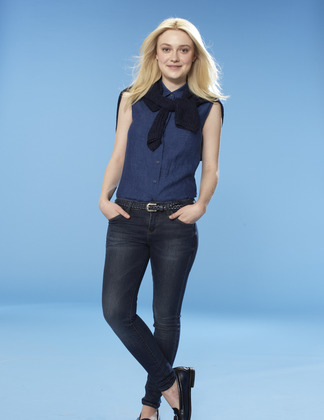 Dakota Fanning Poses For Uniqlo
Dakota Fanning, who somehow is still only 19, appears in the Spring campaign for retailer Uniqlo. This shot will probably cause a little less controversy (read: none) than the 2011 shot of her posing for Marc Jacobs' Oh, Lola fragrance. That MJ campaign featured a bottle between her legs, causing the U.K.'s Advertising Standards Authority to rule the image of her as an "irresponsible and sexualized manner." Remember those good times? This image is about as girl next door as it gets. The Japanese brand has also enlisted British singer-songwriter Tom Odell to front for their Spring campaign.
The Daily Front Row
Seating you front row, taking you backstage & catapulting you into the world of fashion. Stalk us on twitter @DailyFrontRow, follow us at FashionWeekDaily.com and always be seated front row.