Athleta recently announced a 98-year-old yoga master, Täo Porchon-Lynch, as the star of its The Power of She campaign. Beyond intrigued, we joined the muse herself for a yoga class at Athleta's Flatiron space, and had our minds blown watching the yogi at work. Afterward, we sat down with Porchon-Lynch, who in her alluring Transatlantic accent, mesmerized us with stories about her many lives lived: her couture modeling days in Paris, helping people flee Paris during World War II, her Hollywood career, finding yoga, climbing Machu Picchu in heels…if you can't tell already, this nonagenarian truly lives by her own motto: "There is nothing you cannot do."
BY KRISTEN HEINZINGER AND PAIGE REDDINGER
Täo, how did Athleta find you?
I found them. I was so sick of looking like a mess doing yoga. I felt that when people came to me, if I looked raggedy, then it wasn't a good example of what I could do. So I found them and I started to wear all their things. It's very silly, because this is for children [points to her top]. I decided that I like their clothes and I wanted to wear them not to just be fancy but to represent what I believed in, that nothing is impossible. If I represented it, then I could get other people to do it. It's so special to see people who think they can't do something, and I know they can do it, and the smile that comes on their face [when they do it]. That's the perfect thing.
Before yoga, you were a model.
I was modeling in Paris at the end of the war [World War II]. The dress that was made for Prince Philip's mother when he married Queen Elizabeth was made on me by Jean Dessès. When Marlene Dietrich came in from the trenches—she was going to sing at the Olympia in Paris—she wanted a dress made. I was modeling at Lanvin, and she said, I want the dress made on Täo. She came in filled with mud in a jeep with Bing Crosby, and said, can I borrow your shoes? And she suddenly put this beautiful dress that I had on. And that's where I learned how it was to be really beautiful and attractive. She was a very good friend of mine. She gave me a party once in London with [playwright] Noelle Coward, and I said I better show off, because my English wasn't very good. But I fell down the stairs. She said, 'Oh darling! What an entrée. I must use that in my next film.'
You continue to lead quite the active lifestyle. Did you ever indulge in smoking or drinking when you were younger?
No, no. Oh, by the way, when I did come to America, I was one of the first line models at the end of the war in 1948. I was with the Lever Brothers. They were doing a hairstyle show, and we went all over America. Then I went to Hollywood and I was under contract to MGM.
How long did you stay in Hollywood?
Seven years. But I was going back and forth to France and doing things there as well. I'm French but I'm from French India. Pondicherry, that is where I was brought up with my uncle. My uncle made railways to bring people closer together. He was born in India, not in British India, in French India.
Do you attribute your longevity to your spirit or your genetics?
When I was operated on for my hip, people kept telling me I wouldn't be able to do this and I wouldn't be able to do that. And I said, whenever I want to do something, I'm going to do it. And nothing and nobody is going to stop me. So I'm a little bit like that. When I want to go and do it, I go and do it. I haven't been afraid either. I helped so many people escape during the war. That's how I got to England, because the Germans went after me and they found out that I was helping people underneath Paris, which is a grotto of 3,000 years. You'll see skeletons and everything. That's where people were hiding. It was about how we would get them out, and with children. So I worked with Massim Masso, who is the famous pantomime artist, and he was saying, how are we going to get them out of here with the Germans patrolling the sides? So I got some potato sacks and I covered them so the dogs couldn't smell them. So I did get a couple of hundred people to escape like that.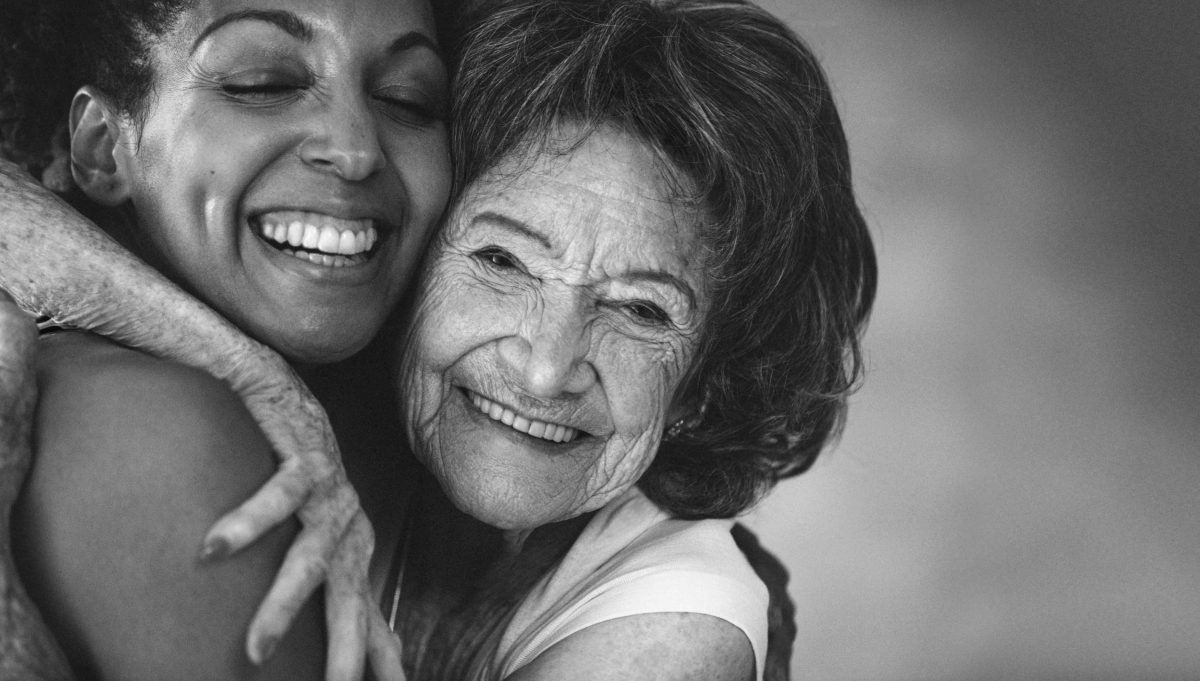 You are also a wine judge!
Grapes have immigrated across the world with mankind. When people drank a glass of wine, they became friends; when they had scotch or gin or things like that, they were starting to fight each other. So I am a wine judge, and I've been to judge wines in Australia. But I don't like to drink, I just take a sip. In fact, I drink everything very slowly.
You love high heels, and even climbed Machu Picchu in a pair.
If you put your foot [arched] you will feel energy. So [in heels] that energy moves upward. So using my high heels, I climbed Machu Picchu. I was 85. I started dancing when I was 85, too. I was doing a teacher's training program, and it started to snow, and nobody turned up. I had hired one of the girls from Fred Astaire. So their people didn't turn up either for dancing. So they asked me, do you dance? I said, a little bit. At the end of the war, I'd been doing shows in London during the Blitz. The Americans, they had 2,000 American barracks in Paris at the end of the war, not doing anything. So we were going to be shipped out to all the different regiments throughout Europe. So they suddenly saw me in the middle of the Champs-Élysées. I said, I don't know you. And they said, No, you don't know us, but we know you because you were helping all of us have a show. And we need you. And I said, what can I do? So I heard all the men calling each other, Hiya, Joe! All the American boys. And they kept calling the girls chicks. So they taught me jitterbug. And I decided to do: 'Will you take this chick to be your wife? Ch-ch-ch, ch-ch-ch. Will you take this Joe to be your man? And now you're married, I wish you joy, at first a girl and then a boy!' Then we went into a wild jitterbug. The American general in Paris laughed so hard, he said, we're shipping you all out next week and you have to take her with you! They said, she can't wear an American uniform! He said, No, but she can have a big sign right across [her arm] calling her "Special Service Company." So I was in a parachute plane with them, and they took me to Salzburg in Austria for a whole month teaching them shows.
Why did you decide to come out with a book?
The only reason I did the book was because so many people were writing things that were untrue about me. And I said, I will write a book on one condition: that every single thing in it I can prove. Every modeling waiver showing that paid me, their leaflets–Chanel, Jean Dessès, Jean Patou, Lanvin. I could show it to you! When I was with the Dali Lama. But I didn't want people to write it the wrong way. Because somebody once wrote pages of things that were not real at all. They were not nice and they were not good. I'm a little stubborn.