You're never fully dressed without your own personal robot. Meet temi — and Danny Isserles, the brand's U.S. CEO.
What is your professional background? How did you end up in this space?
I have always been a techie. I've been fixing and building computers since I can remember. In my professional life, I utilized the technological advances in filmmaking and built a guerilla-specialized film production company. I was first introduced to "temi" then, and after a few collaborations with the company, the founder and CEO saw potential in me and my responsibilities grew until I became the CEO of the U.S. company.
What inspired the idea of temi?
Our founder, Yossi Wolf, had the original idea for temi as a smart caddy for his grandmother. She would struggle to carry items from one room to the other, and he wanted the possibility of checking on her when she wasn't answering her phone. He quickly realized the potential a device like temi would have throughout different generations, and he conceptualized temi with the help of a skilled engineering team.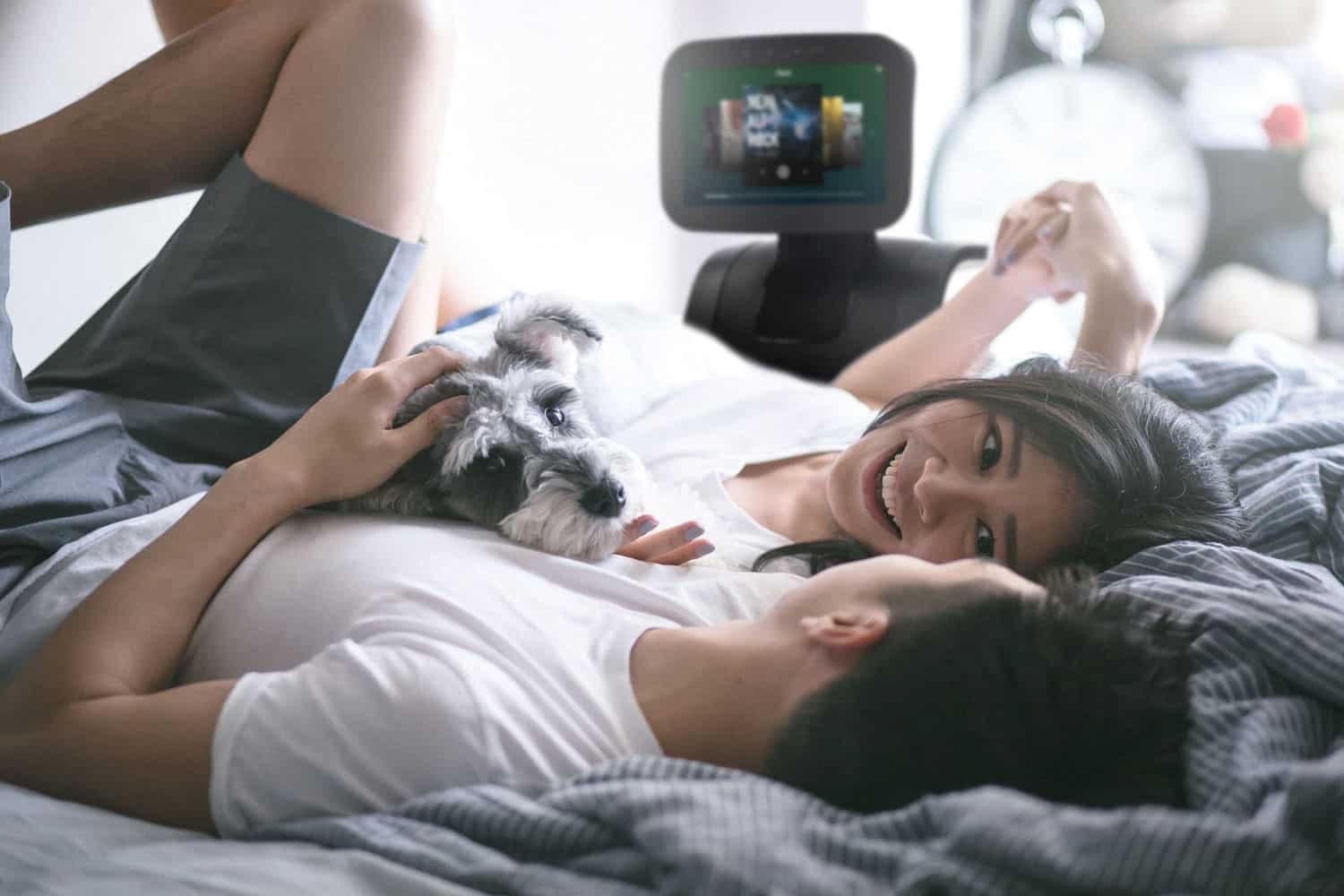 What can temi do?
Temi connects its users to their friends, smart devices, media and video communications harnessed by voice commands like Alexa, completely hands – free and on the move. Users can check on the weather, order food, turn on the lights, exercise, and enjoy high-quality music and video content. Some of its most exciting features are based on temi's fully autonomous indoor navigation system — the most sophisticated in the world, consisting of 16 different sensors. Temi maps its surroundings in real time, so users can save locations in their home or office, such as living room, kitchen, and so forth. Then users can call into temi and send it to those locations from anywhere in the world through interactive video calls controlled from their smartphones — meaning a user can be in two places at once. The idea is to reconnect and rebuild human connections by creating memorable and meaningful conversations while on a call. The user on the "robot side" can have temi in "follow mode," meaning temi will stay next to the user wherever he goes, keeping his face at the center of the frame. The result is much longer more substantial conversations — closer to hanging out together rather than calling in.
What does temi do in an office setting?
Temi is a great tool for executives who need to be present in two places at once. You can easily "hop" into temi to join a meeting while located in another city or country. You can take control and drive it around the office to oversee various projects, and communicate easily without having to switch from one video call platform to the next. Depending on the type of market the company is in, any owner can hop into temi to train teams, patrol around for safety purposes, join video calls, and guide guests from the entrance to a dedicated area.
What inspired temi's name?
The name temi originates from the word "team." It was built to connect teams better, and help them collaborate more efficiently.
How does temi interact with humans?
Temi utilizes artificial intelligence and self-learning capabilities to understand, communicate, and respond to its users by voice command. The most noticeable human/robot interaction happens when temi is in follow mode — temi locks onto the user in front of it, by the user's choice, and keeps the user's face in the center of the screen by driving and tilting the screen. This gives a user an unparalleled human-robot interaction, as the robot seems to be looking directly at the user's face.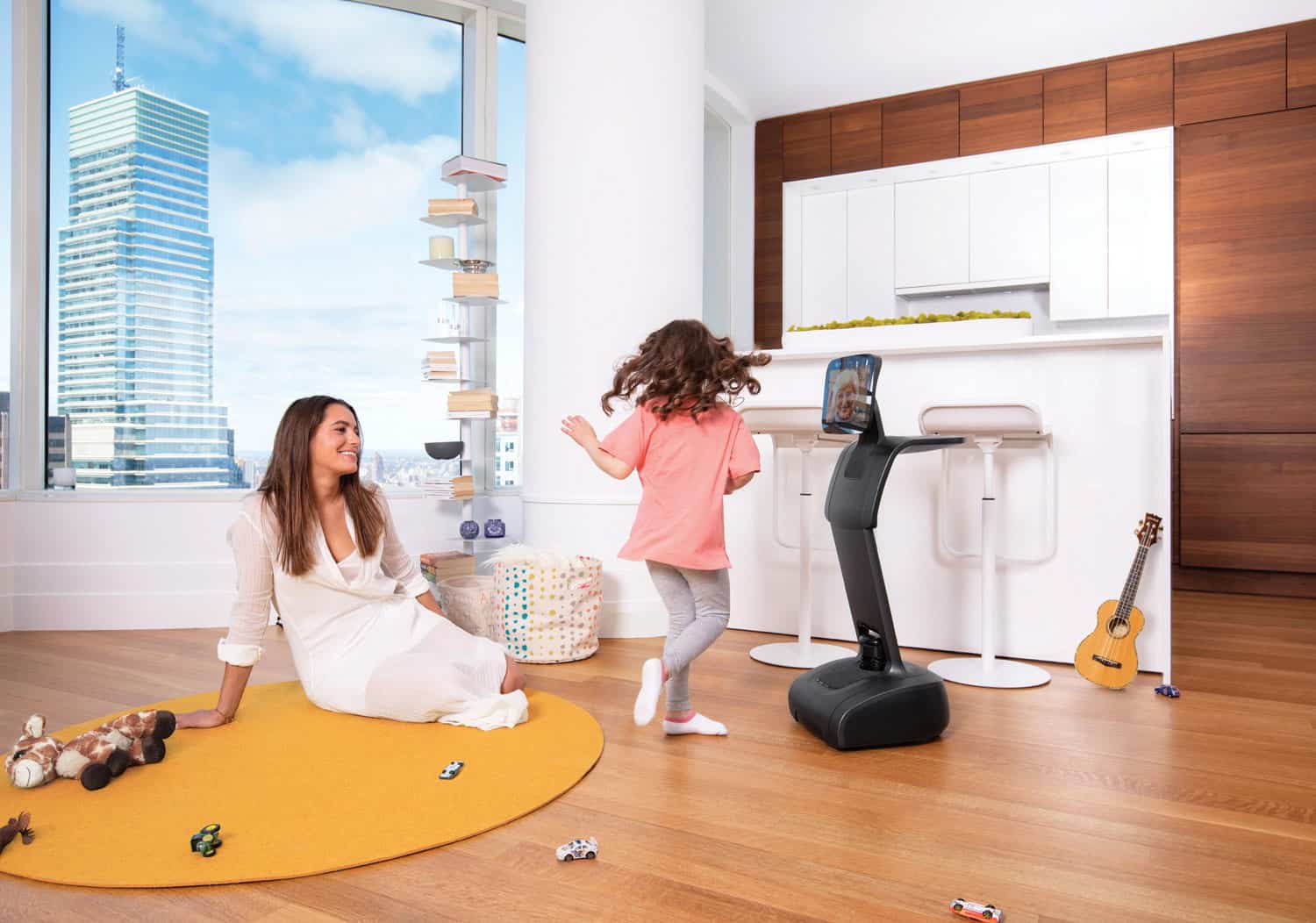 How often does temi need to be charged?
Temi's battery lasts up to eight hours, and takes about three hours to fully charge. When temi is exhausted, it autonomously docks itself on its home base to charge.
How many temis are currently out there?
The first temis will arrive at their owner's doorsteps in March and April 2019 in the U.S. It is aimed to be mass-adopted, with a current production ability of 10,000 units per month, and the recent addition of Alexa into temi gives it another shove in the right direction.
What makes temi especially useful for fashion professionals?
The first aspect that a fashion lover will appreciate is temi's slick modern design. For bloggers and vloggers, temi provides the ability to move around and let you go hands-free while giving fashion or makeup tutorials in a dynamic environment. Through temi, you can also remotely access a showroom to choose outfits. Our open-source platform permits any third-party developer to create applications atop temi's core applications. For example, one could use object recognition to provide styling advice remotely and create outfits accordingly; another example would be to try on different makeup options utilizing face recognition to choose the best look. And always, you can blast music and walk around, imagining you are the star of the show!
Subscribe to our newsletter and follow us on Facebook and Instagram to stay up to date on all the latest fashion news and juicy industry gossip.