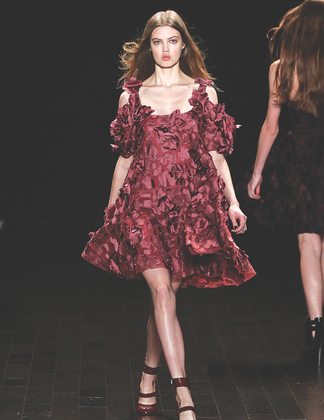 Lindsey Wixson On Building Her (Secret) Dream Abode
|
The scoop, sort of, on the mod (and Daily anniversary issue cover gal!) and her in-the-works new pad.
Have you graduated from high school yet?
No. I dropped out at the beginning of my junior year and got my GED.

You have a dream home in the works!
I'm trying to find an architect to work with. I have a lot of ideas about the house I want to build.
What kinds of ideas?
It will be Japanese, modern with high ceilings. It will take about five years to build.
Where will it be?
It's a secret. I don't want anybody to know where I live.