The fashion and beauty industry is seeing innovations in how it markets to buyers. Much in part because of the new generation of young tech savvy creative minds consuming their campaigns. Recently, top fashion brands have been seeking more than looks when it comes to models. They need models who bring a unique perspective, style and story; Anastasiia Vasyk is one of these models.
Anastasiia Vasyk
Anastasiia was not your typical Ukrainian dreamer, she knew to achieve her ambitions, she would have to leave her hometown and much more. At the young age of just 15 Anastasiia Vasyk had the opportunity to move to Tokyo, Japan when she was first scouted by a modeling agency. She saw the opportunity to not only pursue her dream , but take the risk and test herself in the adventures of modeling within life's rollercoaster to come.
"I always dreamed of becoming a top model because I loved beauty, fashion, and creating a memorable style. Unfortunately, this was challenging because I hailed from a small Ukrainian town where the business was by no means booming. Also, there was nobody to show me the ropes or give me any guidance. A local modeling agency scouted me at 15, and a year later, I got my first modeling gig in Paris. My modeling career took off from there," Anastasiia Vasyk said in an interview.
Anastasiia's unique look, professionalism and passion for her work have caught the attention of many top designers and fashion brands. She's already walked in several high-profile international shows, and her work has been featured in some of the top fashion magazines worldwide. In addition, she holds a masters degree in Physical Education.
Inspiring Young Dreamers In The Industry
Coming from a small town Anastasiia Vasyk had to fight for her place in the modeling industry and is an inspiration for many young models who come from humble beginnings. She has shown that with determination, good health and dedication, anything is possible.
"When I was starting, I didn't have any connections or anybody to help me. I was just knew I wanted to pursue my dream of becoming a top fashion model. It wasn't easy, but I never gave up and trust there were plenty of moments when like I should,"She says.
She followed fashion shows and learned from reality TV episodes like America's Next Top Model to better understand the industry. Anastasiia is very much a model of the modern era that really looked to social media and traditional media to get the education, inspiration, and confidence she needed achieve her dreams.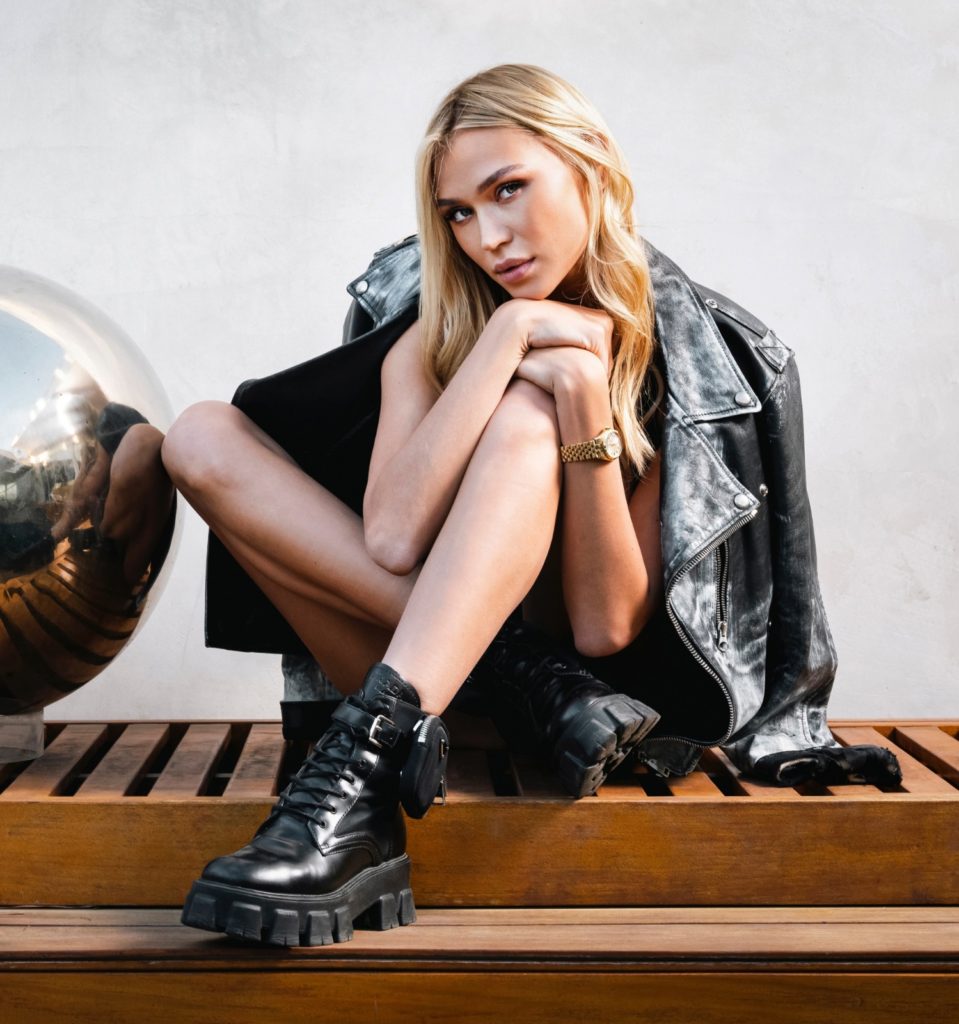 Ushering In Ukrainian Culture
Anastasiia Vasyk has always been interested in breaking the mold and changing popular perceptions of her country. ‬Now living in America, Anastasiia is hoping to bring the Ukrainian culture further into American society rather than the limited global view of a country at war. Anastasiia wants to show the world that Ukraine has a lot to offer in the way of health, wellness, beauty and culture.
"I want people to see Ukraine through my eyes because I believe we have so much to offer. We are not just a war-ridden country which is of course the focus of the current media. Ukrainians are some of the most creative people I've met in my world travels and I want to show that through my work. I also want to be a role model for young girls, to be healthy, and build their confidence so they can feel good knowing the work they put in will lead to a positive path." Anastasiia Vasyk said.
Anastasiia Vasyk desires to bring the Ukrainian secrets of wellness treatments, culture, and food to mainstream American culture. As a country with rich history, many people don't know about Ukraine, and Anastasiia wants to change that. Her time away from home has made her realize how brave her people are amidst this ongoing global tension.
Big Future Plans
Anastasiia Vasyk has big plans for the future, and she is well on her way to becoming a notable industry name.
"I want to continue working with high-end fashion brands and gracing covers, but not just for fashion's sake, but to build my own name to develop health and wellness facilities similar to those which are unmatched in Ukraine. My long-term vision also involves a modeling agency that will help other aspiring models from small towns achieve their dreams and doing it by way of healthy living, and focus, not social parties and empty dreams. I also want to use my platform to help several philanthropic projects that are close to my heart," Anastasiia Vasyk said.
She is currently working with a Ukrainian brand to bring the first organic lab-grown diamond jewelry to the country who's sales help support the fight in Ukraine. Anastasiia Vasyk is also said to be in talks with several creative fashion projects that will help put some of Ukraine's best cultural wellness practices on the map. Whatever Anastasiia Vasyk does next, we know it will be something grand and beautiful.
Presented by: Fashion Week Media