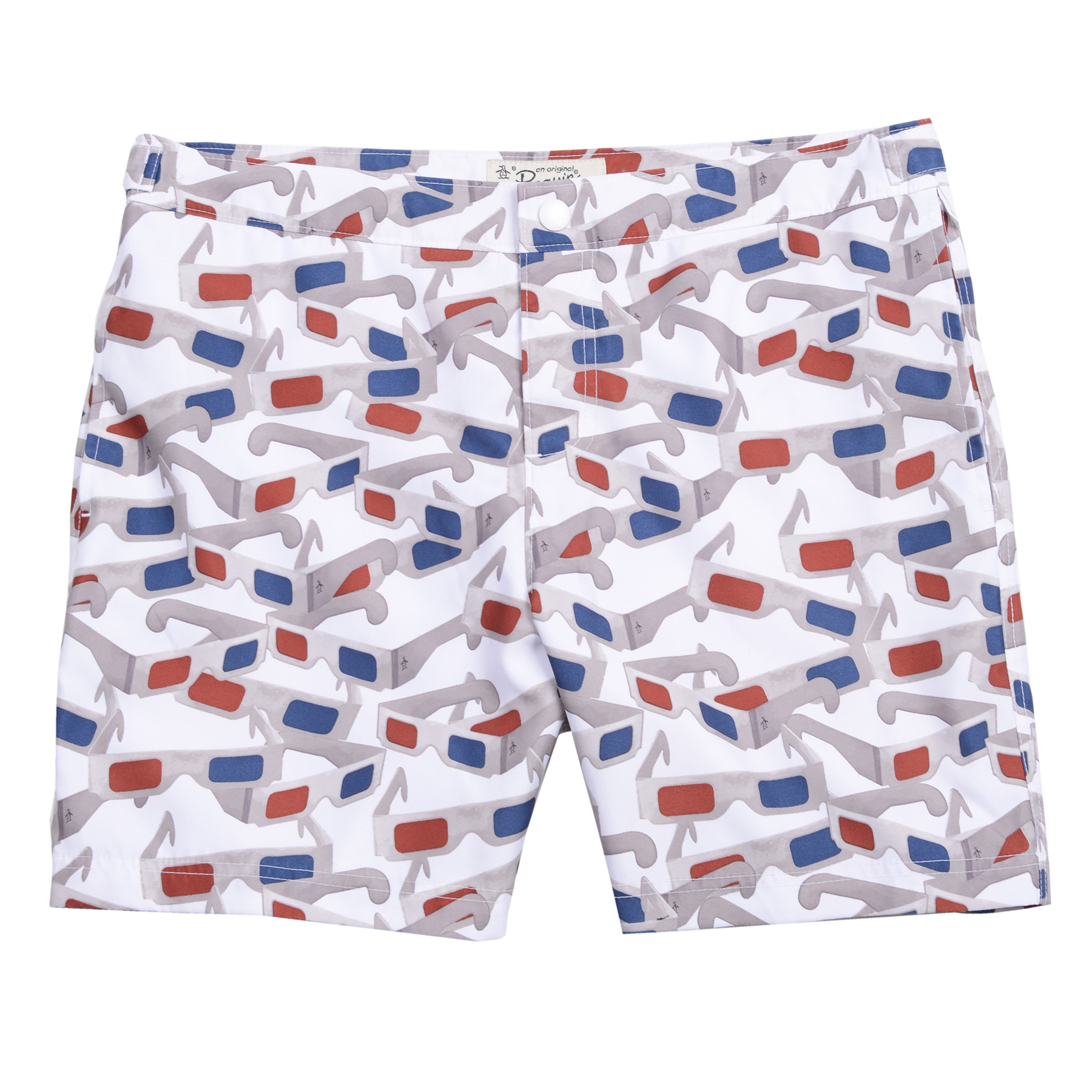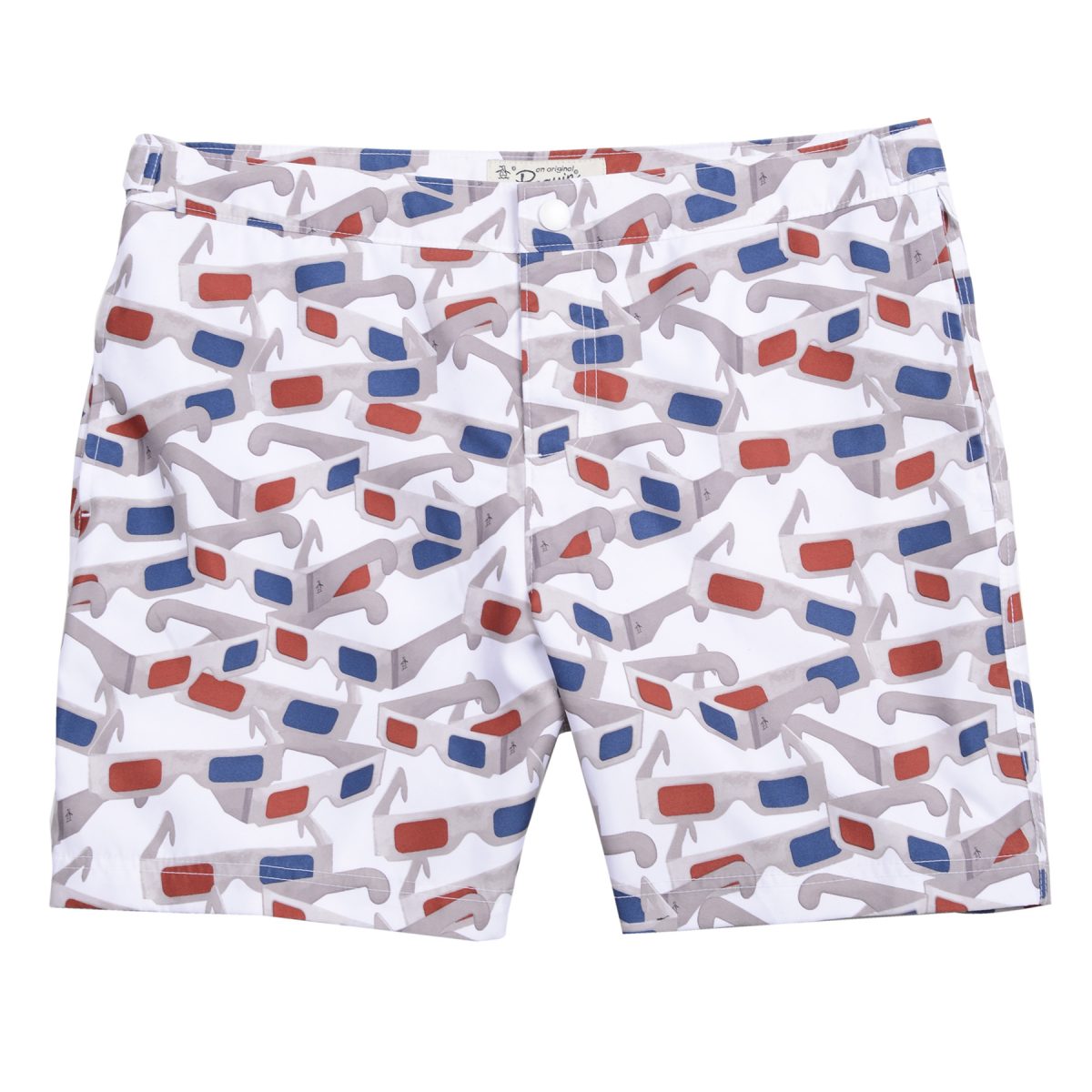 WHAT: 3D swimsuit by Original Penguin
WHY: Hello, movie nerds! It's not Labor Day yet, so why not get one more Summer look in with a cinema catch? We're so into these 3D swimsuits by Original Penguin for the boys. This pair (how cute are they?) is a part of a 13-piece capsule collection with 3D glasses and comes along with lenses for an extra pop. Other items in the capsule iclude graphic tees, the classic Earl Polo, short and long-sleeve shirts, oxfords, jackets, swimwear, underwear accessories and small leather goods. But this is the suit that suits us!
WHERE: $79 and available at Original Penguin stores or online.