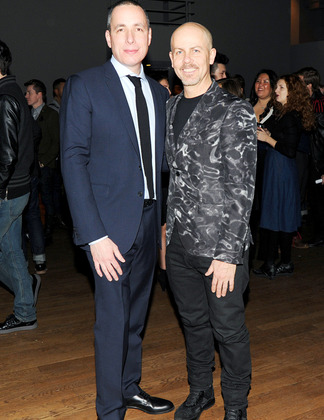 Details' EIC Dan Peres, Early Bird!
|
On Wednesday, Details threw a party at the Stephan Weiss Gallery to celebrate their March issue…
Do you tend to stay up all night at Details' bashes, Dan?
I'm absolutely the first to leave a party. I'm a morning person! A lot of people on my team are evening people, and I leave it to them to stay late.
Who are you wearing tonight?
A Burberry suit. I get ready very easily. I basically have a uniform: I'm generally in a navy suit.
Does it feel risky putting male mods on the cover?
Sure! But risks with covers are all relative now.