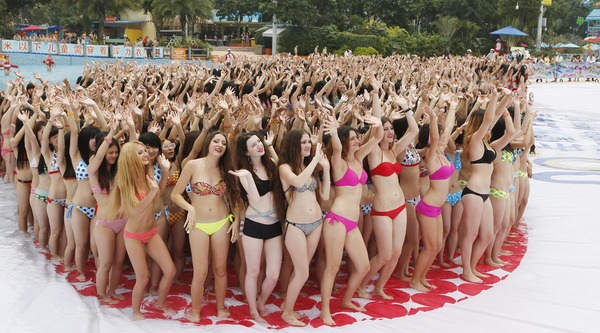 Correspondence We Actually Received: Cuchini Camel Toe Prevention
|
Are you a stylist and your client has a pesky case of camel toe? Trying to squeeze a little too much into last summer's pants? Cuchini camel toe eliminators, to the rescue! We had a good giggle this morning when this arrived in our inbox. But, truth be told, we can think of a few public figures that could've used this invention in the past. Ahem! Luckily, this contraption can be sent totally anonymously to anyone in dire need of a trou fix…
"Hi [redacted],
How are you? I wanted to reach out to see if you might need Cuchini, an innovative fashion accessory that prevents "camel toe," in an upcoming photoshoot.
Cuchini is a reusable, lightweight and comfortable pad that adheres to undergarments and clothing with clear, double-sided fashion tape to eliminate what is commonly known as Camel Toe.
Cuchini is not only affordable and IT WORKS, but it is also:
Versatile – it can be used with swimsuits, skinny jeans, tight pants or yoga/workout wear

Practical – it is lightweight and can be easily carried in your purse or gym bag

Confidence-boosting – your readers never be embarrased about this issue again!
Cuchini was invented by Kelly & Christy. After years of using various homemade versions of Cuchini to prevent camel toe in bikinis, yoga pants and other form fitting clothing, it occurred to them that other women must be experiencing this fashion faux pas known as camel toe as well. So they got to work and came up with Cuchini!
Cuchini is available for $16.95 at www.Cuchini.com and it can also be sent as an anonymous gift to anyone!"