Everyone from Bella Hadid to Zendaya is clamoring to work with photographer Zoey Grossman,  so we've clearly found ourselves a bona fide star in the media world. The humble California native tells The Daily how her passion for people made her the new go-to talent shooting the next gen.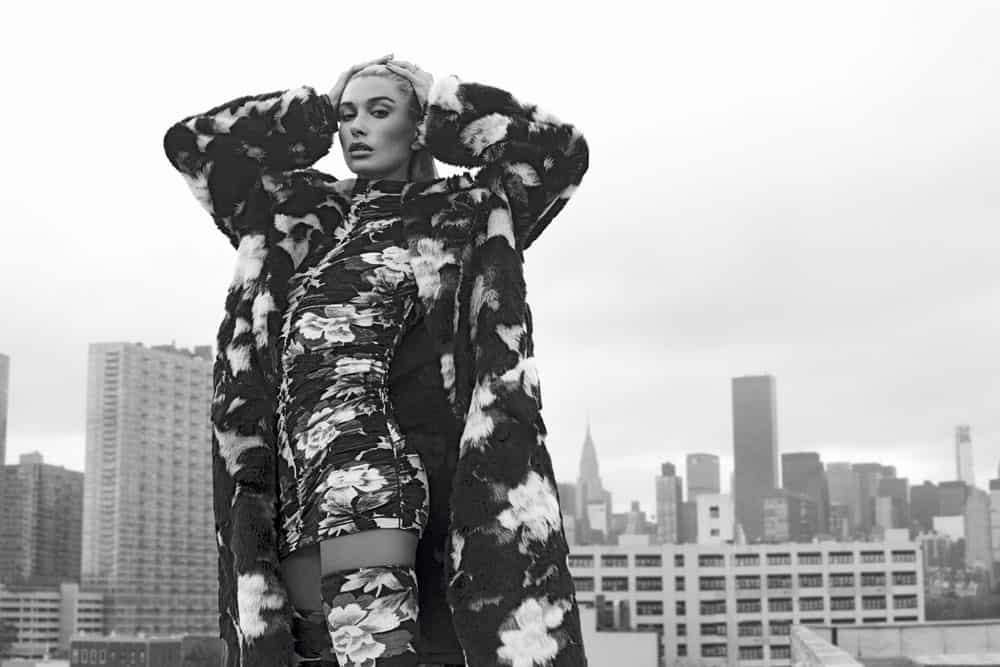 How did you first become interested in photography?
I went to an arts high school in L.A. We had academics in the morning and art in the afternoon. Then, I painted and did photography as a hobby, and went to the University of Pennsylvania and majored in fine art and minored in photography. I always had an obsession with fashion. I was so into Linda [Evangelista], Claudia [Schiffer], Naomi [Campbell], all the '90s supermodels but never knew it was possible for me to be a part of it.
Did you assist any big photographers early on?
No. There was no one in L.A. to assist, and I was too nervous to move to New York to take that chance. I thought I'd come back to Los Angeles, work hard, and see what happened. I moved back in with my parents—they were really supportive of me pursuing a life in art. A lot of parents are scared of that, but mine are both artists.
So how did you get into the industry?
I had the worst portfolio, so I went to modeling agencies about doing test [shoots] with their models to rebuild my portfolio. I established a good relationship and reputation with model agents, who eventually recommended me for jobs. It started very slowly.
When did you realize this passion was taking off?
I still don't know if I think that way; there's so much more I want to do. I just focus on showing up, being present, and doing a good job. I was really excited to work with Adriana Lima and Bella Hadid. There hasn't been a job where I'm like, "This is it!" I was really proud of shooting Christina Aguilera for the cover of Paper, because it showed her in such a unique way. I respect and admire photographers who capture people differently than you usually see them. I've always been sensitive, and loved how complicated people are.
You're shy. How do you do your job given that trait?
For a long time, I thought this job was a painful, interesting way for me to navigate who I am. A lot of times, I just want to run and hide, and you cannot do that with this job. I'm pretty emotionally aware; I'm good with people one-on-one. It's easy for me to find a way to connect with whoever I'm working with, whether it's a publicist, makeup artist, hairstylist, or talent that I'm working with, and have an emotional conversation about how we want to get to where we want to get—that's where I feel confident. The creativity behind the image is my comfort zone. I've had to get used to 50 or 100 people on set watching me, or a publicist wanting something from me. I'm still navigating and struggling with that.
You and Bella Hadid have worked together often. What's that dynamic like?
I have a love affair with her. I was so genuinely excited to work with her because she has this je ne sais quoi about her, which is so captivating. Sometimes you can read a person without working with them. And the energy she was giving me in her pictures, I felt like she cared about what she was doing. Before I photograph everyone I work with, I usually try to research them, or find an interview with them, to see what their energy is like. When I did that with Bella, I was like, "Wow, she seems really normal, down to earth, and fun."
When did you first work together?
A Michael Kors shoot. I was so nervous. I'd never worked with the brand, and I wanted to do a good job, and I'd never worked with her. The first thing she did was run over to me with her arms outstretched, and gave me a giant hug. She was screaming about how excited she was to work with me. I was like, "Are you sure?" It made me feel really comfortable. I don't think people realize that the photographer is also uncomfortable sometimes. She made me feel comfortable, and that's when I can do my best job. We just click. 
Tell us about your amazing Indya Moore Elle cover!
Nina Garcia [Elle's editor in chief] and Alix Campbell [Hearst's chief visual content director] are two people I'll forever be grateful for, because they gave me my first chance to shoot a U.S. Elle cover. Nina approached me and said, "We'd love for you to shoot this cover with Indya." I was slightly familiar with Indya. The more research I did, the more I realized how incredible Indya is. It was a really collaborative, fun experience. I felt really inspired after. It sounds cheesy and trite, but I feel like it's a big step for America, in a way.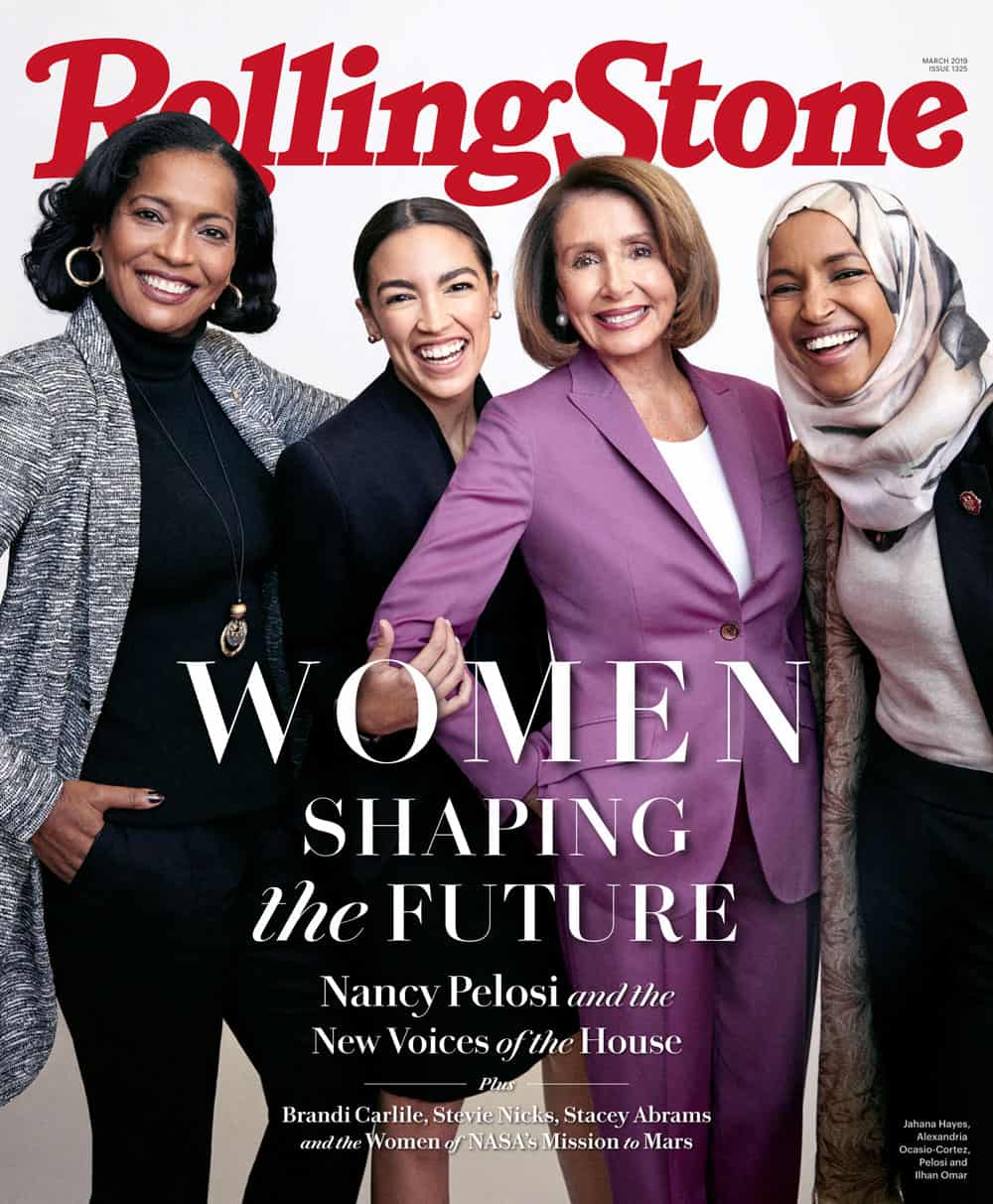 You shot the Big Little Lies cast promo pic. Discuss!
That was a fun day. That was also a day where I almost wanted to s**t my pants, I was so nervous. That was a big job for me. I'm a feminist, but I'm more of a humanist, so I don't really go into a job thinking I'm a female photographer. That's not my approach. I just think I'm a photographer, and I want to do a good job. I've been told there's not a lot of women shooting these big entertainment jobs, so I felt a bit more pressured. I'm also such a big fan of the show, and I think everyone in the cast is so talented. At the shoot, everyone was so respectful and present. There were publicists, the head of HBO, and everyone's hair and makeup teams; a huge set, with 100 people. We rented almost every studio at Milk Studios in L.A. The experience was really intense, but everyone was so incredible. I almost can't believe it happened. I think I blacked out that day, but it was f**king great.
Who's on your bucket list to shoot?
I would love, love to work with some of the major '90s icons, like Kate Moss and Gisele [Bündchen].
Why do you think your work is resonating now?
I really don't know. Sometimes I'm like, is it even resonating? Do I suck? I think part of what drives me is thinking I'm never doing a good enough job. There's so many photographers I admire for how they can really stay true to their vision, and bring art and darkness to the commercial world as well. I feel like I'm still finding my voice. What I'm good at is connecting with people. It's easy for me to find beauty in everyone. Beauty is subjective. I want to make the person I'm photographing feel good, whatever that means—maybe they don't want to feel beautiful, or they want to feel tough or cool or whatever. And I also love making the women who want to feel beautiful, feel beautiful. I think I'm good at finding that voice for a person in front of the camera, and making them feel comfortable. I love the beauty of women. That's something that might resonate with people.
What's next for you?
I'm a workhorse, so 23 hours a day are spent focusing on work and my obsession and passion for it. I really just eat, sleep, breathe photography. Vogue Paris is the ultimate dream for me, and to shoot for big fashion brands, too. I'd also love to have a show at some point, and make an art book. I love animals and would love to open some kind of animal sanctuary or healing center. I'm just at the tip of the iceberg. There's so much more to do. I have just scraped the surface.
Read the complete new issue of The Daily Front Row below!
Subscribe to our newsletter and follow us on Facebook  and Instagram to stay up to date on all the latest fashion news and juicy industry gossip.