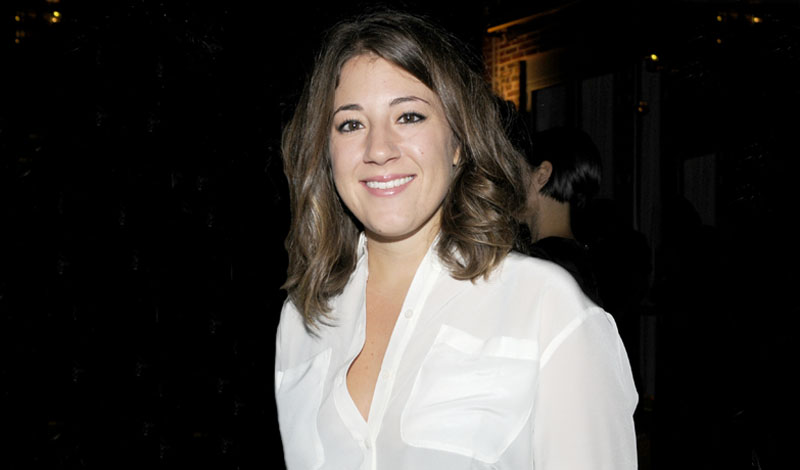 As you're well aware by now, Yahoo is in the throes of a massive overhaul, complete with big-name hires and a new take on beauty, fashion, and lifestyle coverage. Yesterday, Yahoo Beauty went live, featuring content like an interview with editor in chief Bobbi Brown's Aunt Alice and an ode to Tom Ford perfume. Your Daily dialed the site's managing editor, Britt Aboutaleb, to discuss the buzzy launch and her big new gig.
DENA SILVER
How's the new Yahoo Beauty gig been treating you?
It's been insane! I started last Monday and we launched at midnight on Sunday, so it's almost like I blacked out, produced a website, then woke up. But it was really fun; a group of us came together—writers, directors, photographers, videographers—and we've basically lived together for the past week and made something awesome.
Who is the Yahoo Beauty reader?
Yahoo really has this gargantuan built-in audience, which was definitely on our minds. We just really wanted to make sure that there was some content for everyone: the girl with 10 different lip glosses in her bag, the person whose number one beauty secret is Bikram yoga, or the person who's really conscious about what they are eating and putting into their body. We also have men on the site talking about grooming, women's stuff, and how they take care of their beards. We're addressing all the possible definitions of beauty.
Is there any beauty content that the site won't cover?
We probably wouldn't say, 'This is the beauty trend that you need to follow now.' That's definitely not our thing. If anything, we would say, 'Everyone is doing this, so do this instead.'
What's on your to-do list for the site in the next few weeks?
We just created our Instagram, Twitter, and Pinterest pages; so we will continue working on developing our social media so it fits the site's voice. Developing relationships with our partners and building up our team is also on my to-do list. We're also handpicking syndicated content that we think best compliments our content.
What will Yahoo Beauty's relationship with Yahoo Fashion consist of?
There will be content shared, talked about, and discussed among all of the Yahoo magazines. In fact, Yahoo's goal, and one of the reasons that I was so excited to be here, is that there is such a variety of topics we cover. Plus, I love Joe Zee, who I met when I worked at ELLE. He's so wonderful and I'm so excited for his team to be working here with us.
What else compelled you to take this job at Yahoo?
I love the internet, I love digital, and I just feel an energy with the pace and the people here. I really thrive in this kind of environment. Yahoo gave me the chance to do everything I love, with more resources and on a much bigger scale than I have ever had before. There was also the once-in-a-lifetime opportunity to work with Bobbi in a new setting. I really believe in her well-rounded definition of beauty.
What's Bobbi Brown like as a boss?
She's really awesome! I think we're really similar in a lot of ways. We're both really direct and to the point. Plus, she's such a visual person with an incredible philosophy. I've already learned so much in just a week.
When did you first meet Bobbi?
I met her a couple of years ago in L.A., when she was on her book tour. But the first time that I sat down with her to talk about this job wasn't that long ago. Especially considering I just moved back to New York!
How did you end up switching from focusing on fashion to tackling the beauty beat?
It was after my time at Fashionista, when Hillary Kerr launched Who What Wear. We were part of this first round of digital people to be grouped together at fashion shows and we sat next to each other and talked, especially when shows ran late. One day, Hillary said, "We would love to have you work with us here in some capacity when we are growing." We then talked about the opportunity to launch Byrdie, their beauty site. At the time,  there was a hole in beauty care coverage, and I thought I could fill that.
What's the company culture like at the Yahoo offices?
There's a really great energy in our offices because everyone is so excited about what's happening. We will soon be moving into the old New York Times building, which will definitely be a really cool experience.
Who's on your team currently?
Aside from Bobbi and I, we also have Joanna Douglas, who is a great writer and has been with Yahoo for a while. But we are hopefully rapidly expanding. We don't know how big the team will be, but we will make it as big as it needs to be.