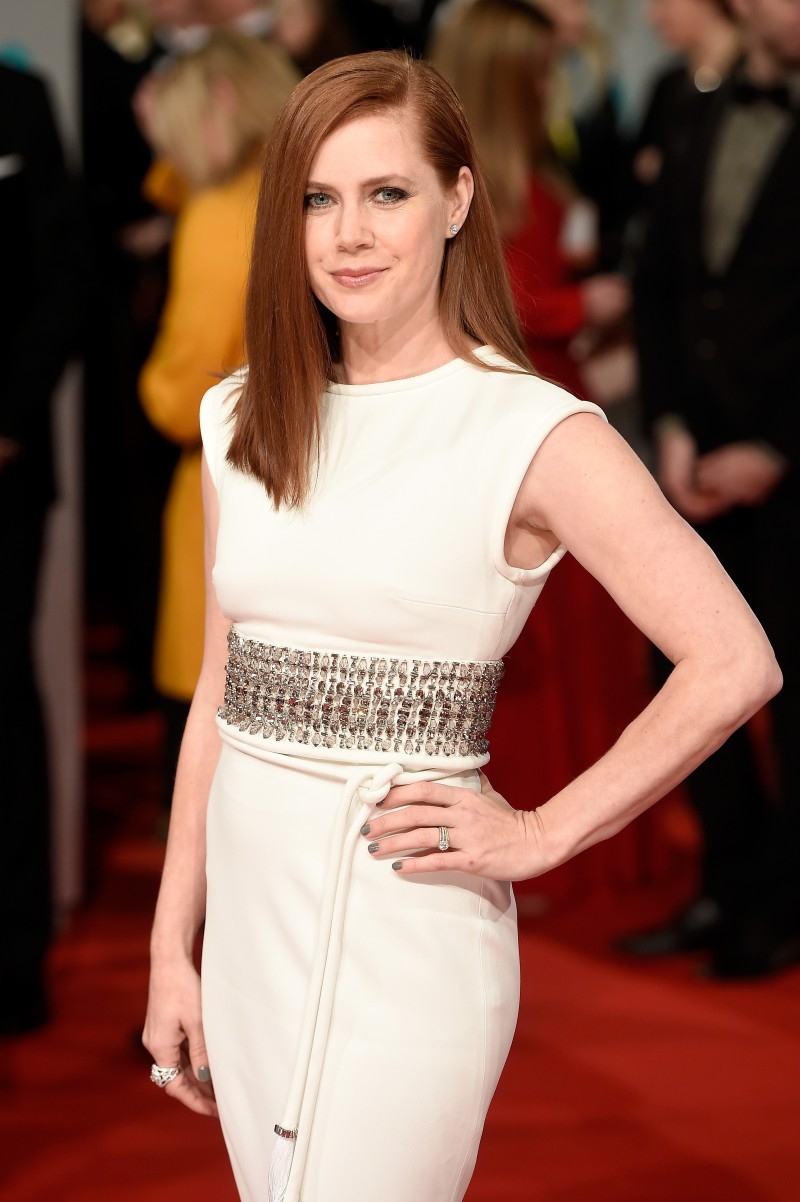 Set to star in a new thriller directed by Tom Ford (sorry you'll have to wait until 2016 to get your fix) The Daily chatted with Amy Adams on all things style (well, naturally). BY NATASHA SILVA-JELLY
Who could embody fashion and film more than Tom Ford? Did you pick up any style tips?
I was like, 'I'm doing it all wrong.' He dressed my character in such a beautiful, elegant way, I wanted to go home and throw out everything in my wardrobe.
How does it feel to be under the fashion microscope?
I don't tend to go too far from the basics, which I know people are disappointed about on the red carpet. I have been teased before. I like black and a good coat when I'm in New York, but I prefer neutrals like blush and camel.
Do you have a fashion weakness?
I'm obsessed with cashmere coats, I have quite the collection. But the thing is I live in LA, so I store them in a cedar closet and hope the moths don't find them.
How has your style evolved?
My style is a bit of a leftover from growing up. I try to keep up with the trends but fashion moves too fast and being 5′ 4″ and with more of an athletic build it's hard to embrace all types of fashion. I love all the modern styling but it really doesn't suit me.
So what is on heavy rotation in your wardrobe?
I keep it pretty casual in my own life and wear a lot of workout wear, but I do love a good blazer with jeans and recently wore this Max Mara sailor skirt that I'm kind of obsessed with. I archive everything I wear from them and save it for my daughter.
Why do think you were appointed the face of the brand?
You'd have to ask them. But I can say I love that the brand is so classic and very family-oriented.
Any hard and fast fashion rules?
I try to follow the rule you can only show one thing at a time, so legs or chest but not both. I don't like to show too much skin, not that I discourage others from doing it.
The new Max Mara "A" bag is inspired by you—so what's in your bag?
It's pretty typical: cellphone, wallet, and lots of bobby pins and elastics as I'm always putting my hair up.
[Ed note: Silva-Jelly's 10-year-old son is a fan, and requested she ask these questions, as he feels the world should know…]
What is your favorite color?
Blue.
What's your favorite animal?
Dogs—I have three, all mutts.