This week our favorite illustrator of the moment, A.E. Kieren, headed to Fire Island for the annual Invasion of the Pines on July 4th to capture some of the fiercest and fab looks of the day for us. A little background on the invasion: In 1976, a restaurant in the Pines denied entry to Terry Warren who showed up in drag. When his friends got word, they rallied to support and dressed up in drag on July 4th of the same year with Cherry Grove's 1976 homecoming queen Thom Hansen (AKA Panzi) in the lead, and sailed to the Pines by water taxi. A boatload of drag queens invaded the Pines and now the event is repeated every year for a crowd of thousands cheering them on. The talented Kieran shares some of his favorite looks of the day.

Tallulah Davis, AKA Dominic, age 36, retail associate. This was Tallulah's third invasion.

Lacey Front, AKA Chris, age 29, dancer. This was Lacey's second invasion.

Anija Cox, AKA PJ, age 40, operations analyst. This was Anija's third invasion.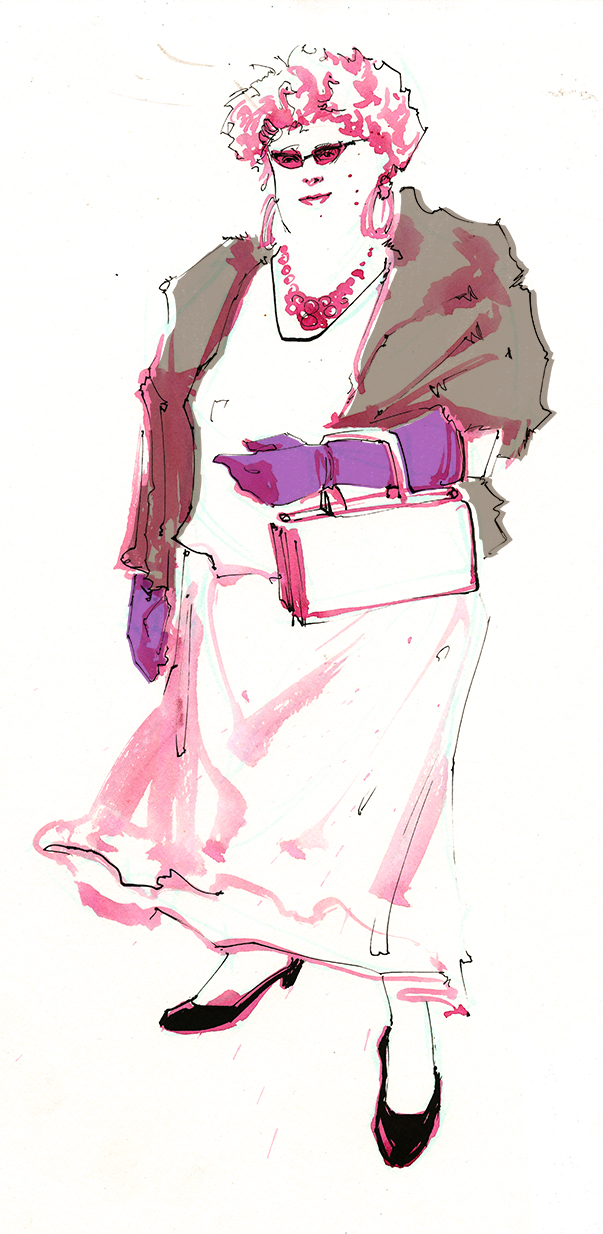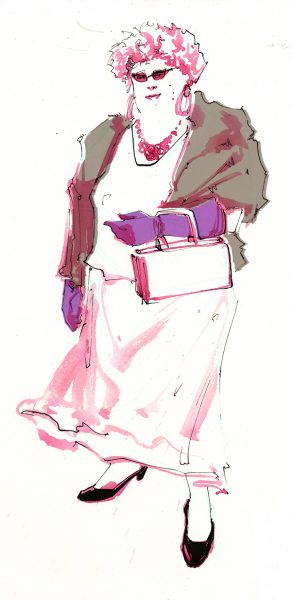 Mitzi, AKA Jay, age 58, Real Estate Broker. This was Mitzi's first invasion.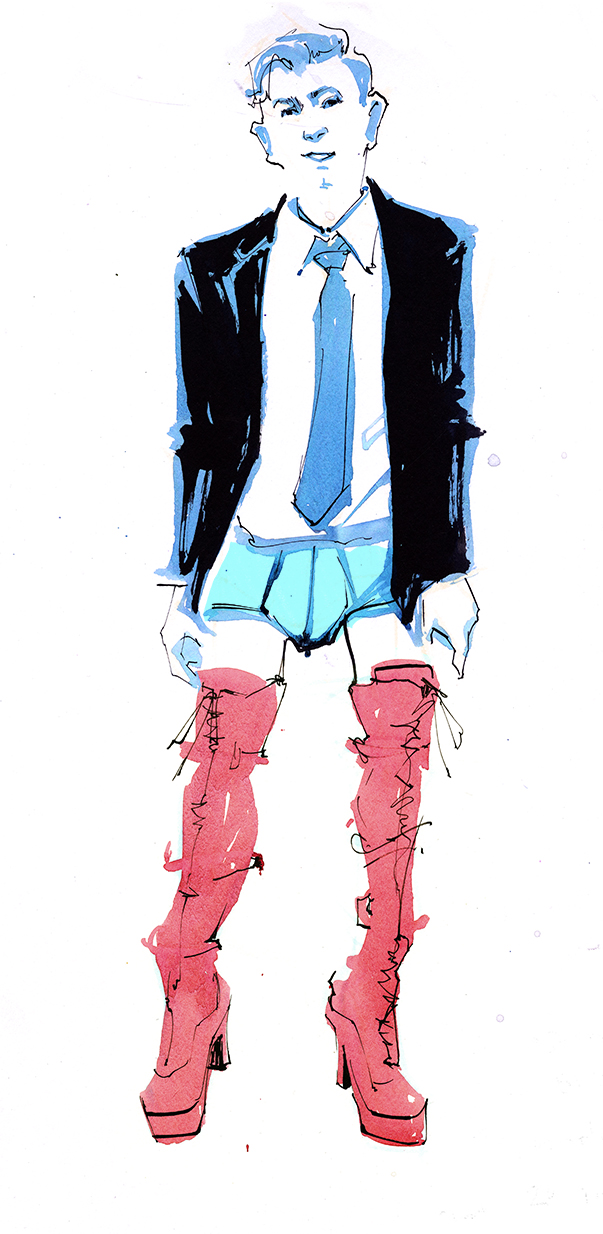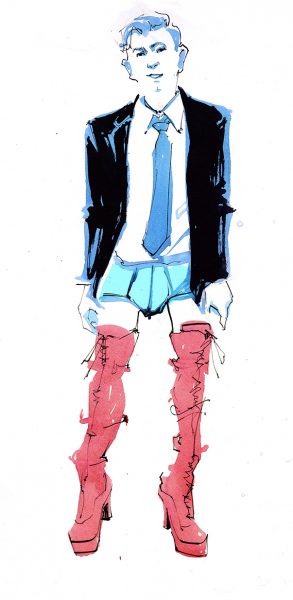 Denis, age 51, unemployed. Denis has participated in approximately twenty invasions.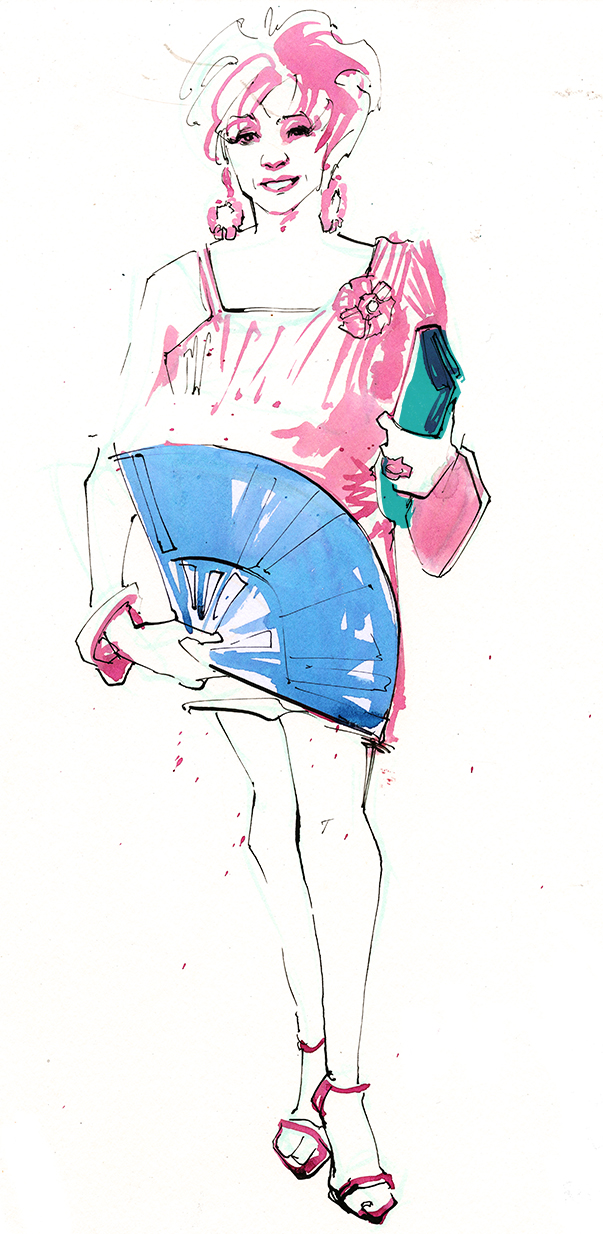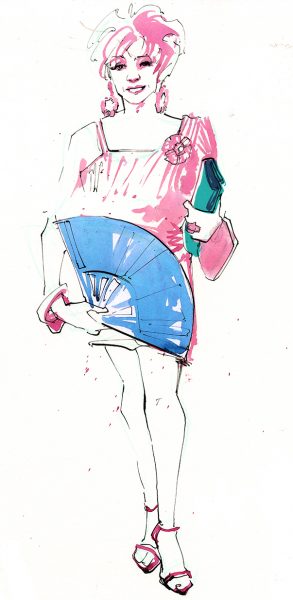 China, AKA Robert, age 85, retired. China is a veteran of almost thirty invasions.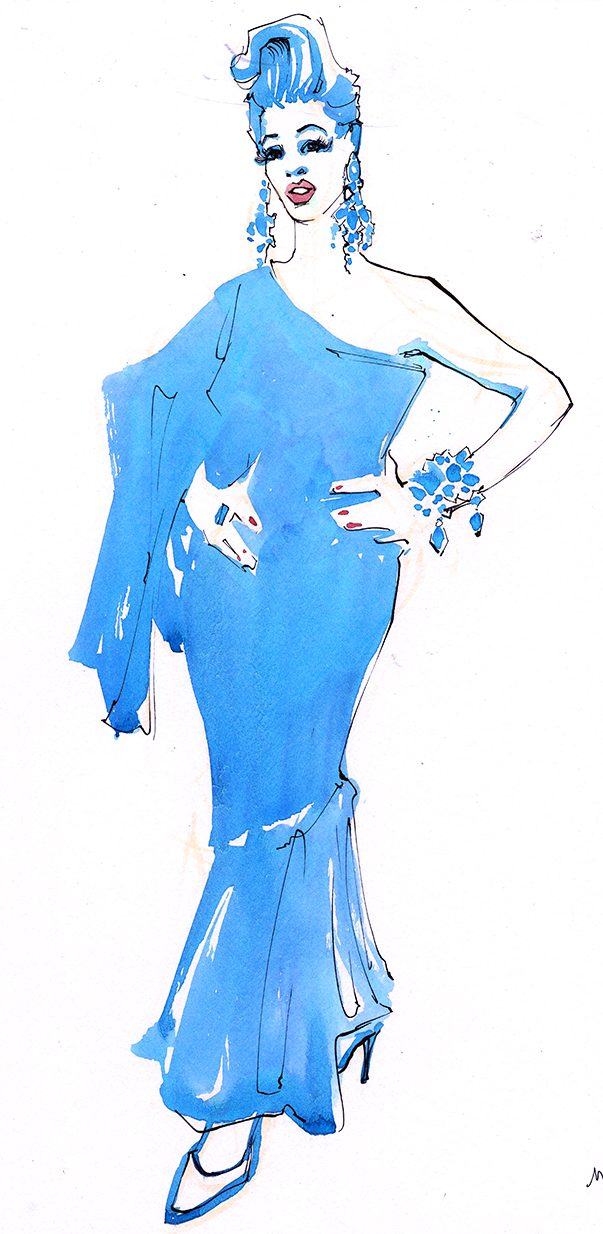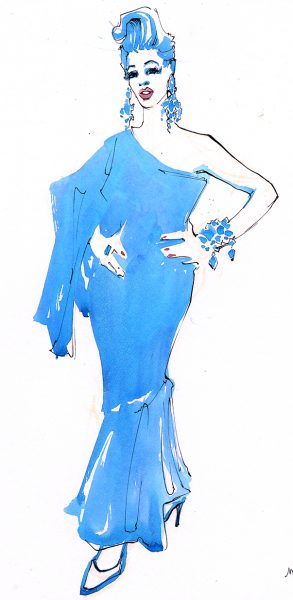 Zola, AKA Edward, age 52, makeup artist.  This was Zola's seventh invasion.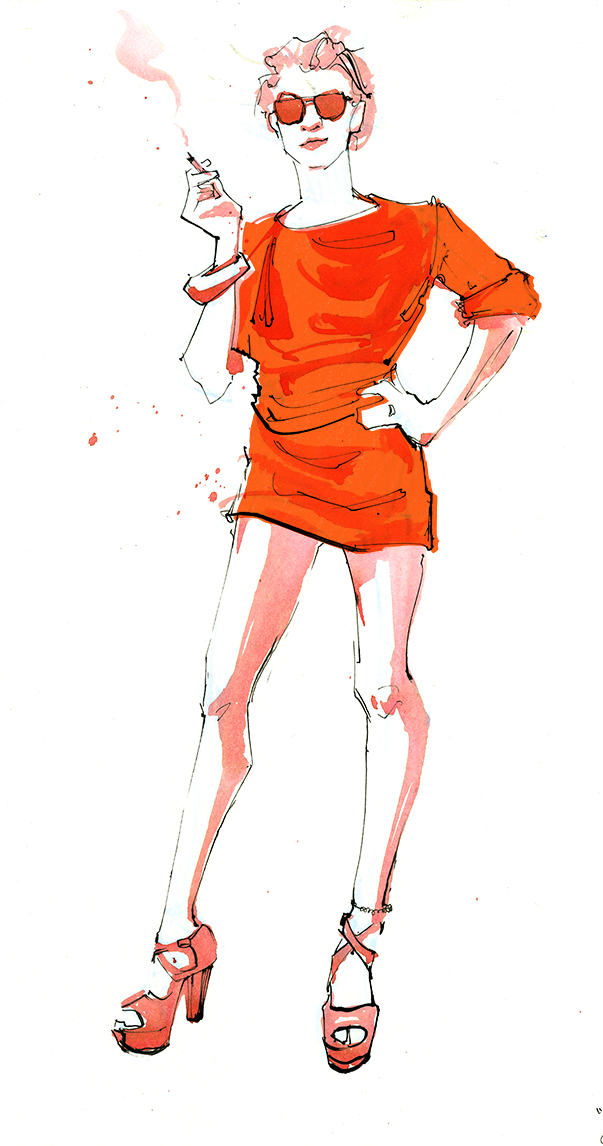 Grayson Squire (remember this name!), age 25, singer.  This was Grayson's first invasion. Grayson wore a dress by Vivienne Westwood and shoes by Calvin Klein.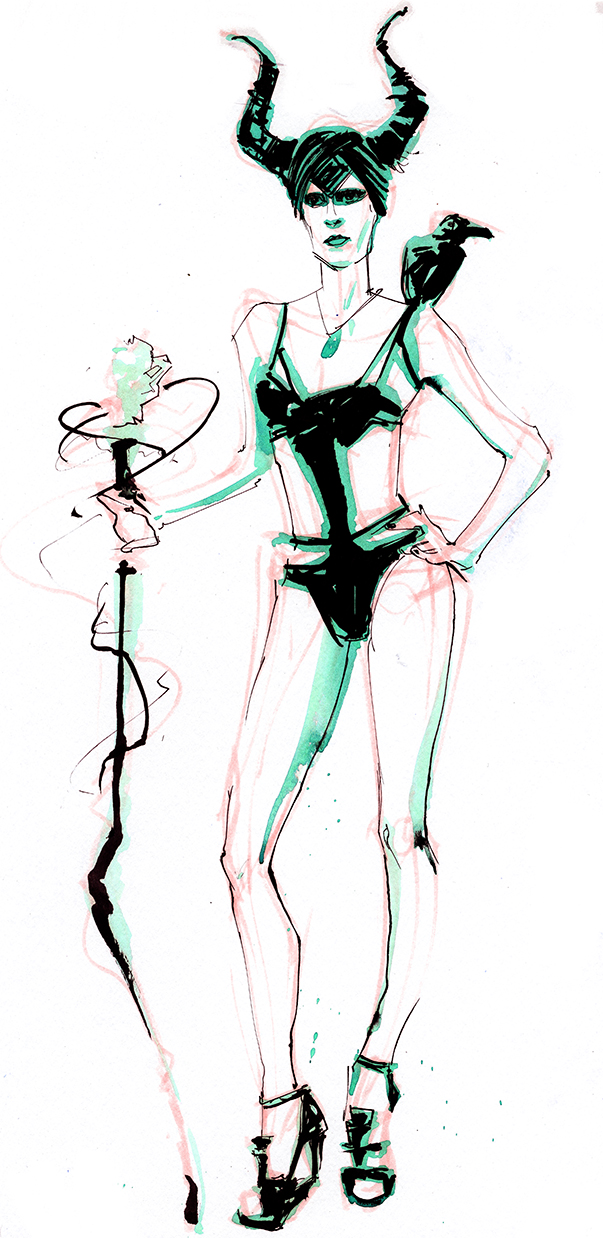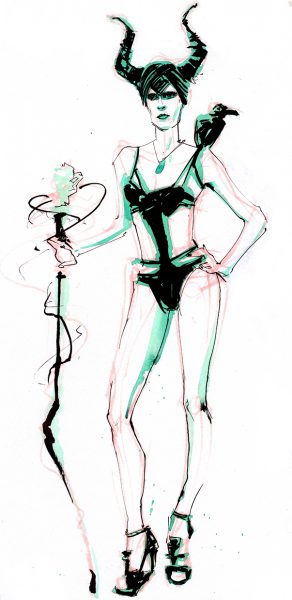 Bambi, AKA Wayne, age 36, visual director for Salvatore Ferragamo.  This was Wayne's second invasion.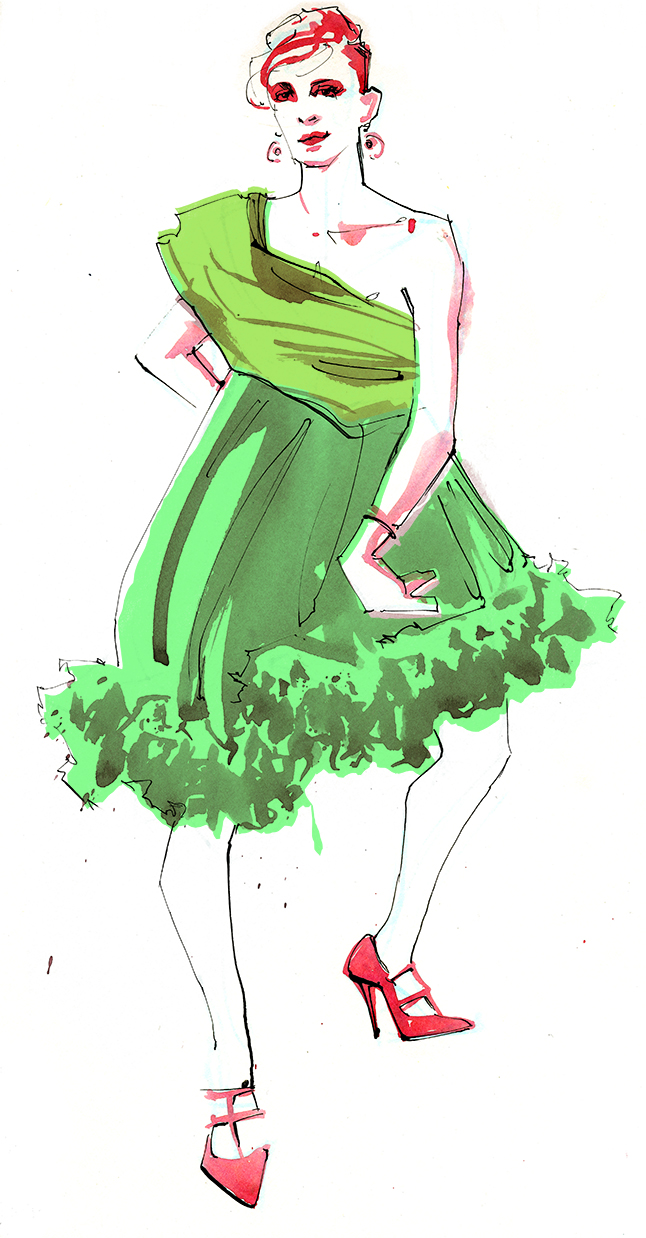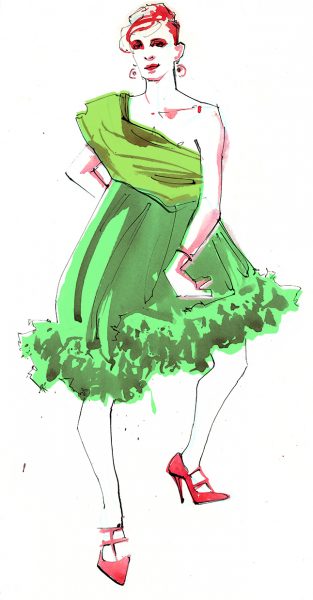 Misty Breeze, AKA Travis, undisclosed age, marketing professional. This was Misty's 23rd invasion.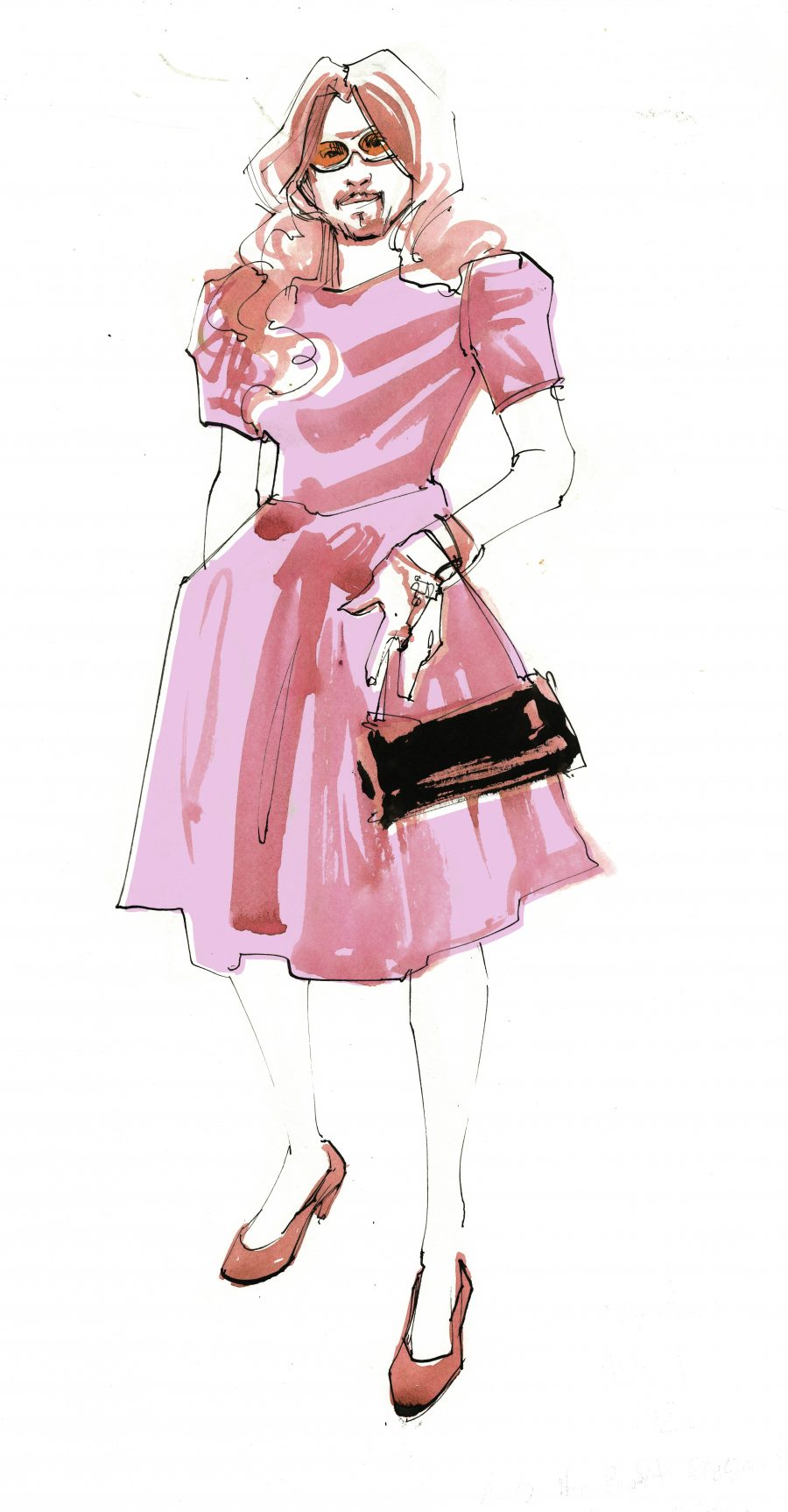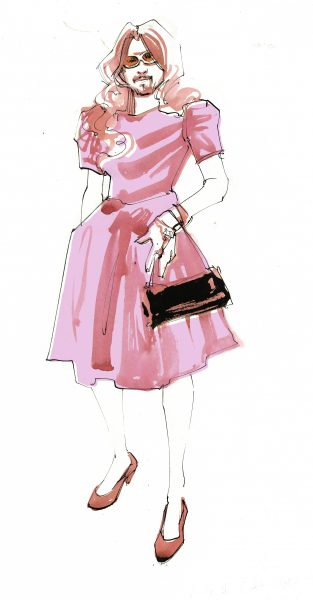 Anita, AKA Michael, age 52, president of an AIDS non-profit. This was Anita's 19th invasion.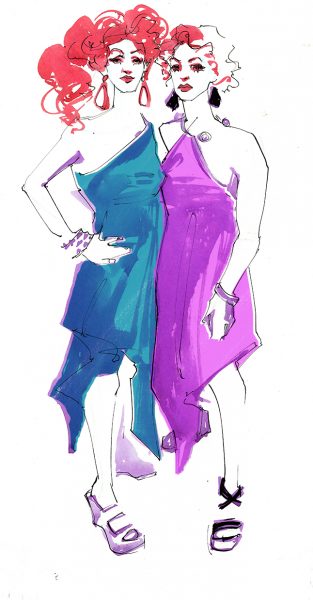 Sweet N. Lowe (left), AKA Russell, age 45, radiologist.  This was Sweet's seventh invasion.  Chandi (right), AKA Chad, age 43, art director.  This was Chandi's first invasion.
Lesley Gore, AKA Forrest, age 26, go go dancer.  This was Lesley's first invasion.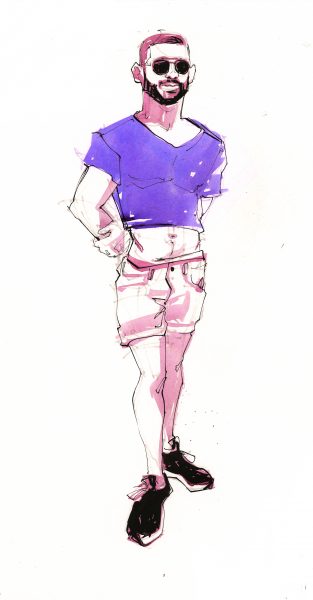 Javi, age 25, artist.  This was Javi's first invasion.

Xena, AKA Rachel, age 37, performer. This was Xena's first invasion.
ABOUT THE ILLUSTRATOR:  
A.E. Kieren is a freelance illustrator and performer.  He specializes in on-location illustration, for "sketch journalism" as well as for events and entertainment. Clients include Target, Entertainment Weekly, Refinery Hotel, Sleep No More/McKittrick Hotel, MM&M, Johns Hopkins Magazine, The Dramatist, and Daily Front Row. He holds a BFA in Illustration from College for Creative Studies in Detroit, MI and an MFA in Illustration as Visual Essay from School of Visual Arts in New York City.
Contact@aekieren.com