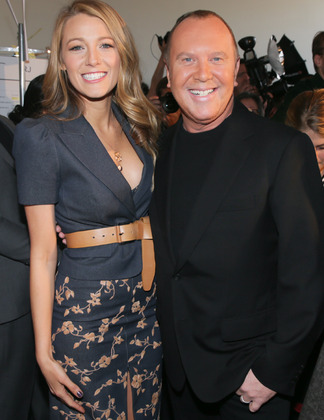 Waxing Poetic! With Blake Lively
|
What can you say about a man like Michael Kors? Turns out, Blake Lively, who was perched front row at his show on Wednesday, has a few choice words…
How would you describe Michael?
He's the sweetest, warmest, kindest, most lovely man. You always see him in photos glowing; he really is like that, all the time.

You seemed to love the show!
Yes! It didn't feel trendy at all. You could look at that collection in 30 years and you wouldn't be able to identify the time period. It's iconic, which is the ideal.
Did you notice the cute male mods on the runway?
No, I didn't. I was shopping for clothes for my husband [Ryan Reynolds] more than I was looking at male models!