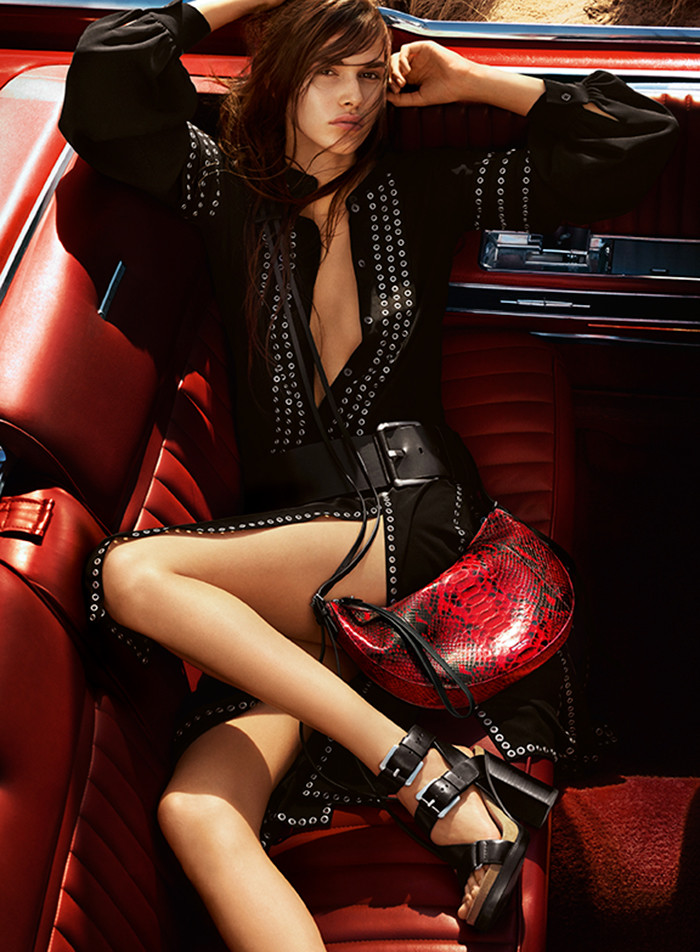 The Michael Kors Collection Spring 2016 ad campaign in two words: "earthy elegance." The spread, shot by Mario Testino, stars mod Vanessa Moody reclining in the back of a vintage convertible and capture the feeling of natural glamour. The leggy brunette has walked for the designer since 2014 and joins an impressive club of mods, including Christy Turlington Burns, and Sasha Pivovarova, who also fronted Kors' campaigns.
"I was thinking about optimistic blue skies and the American West, and about women who are strong and sexy at the same time," said Kors about his spring range. "This collection balances a romantic softness with relaxed menswear tailoring in a way that's naturally glamorous." This theme is a continuation of the "natural glamour" narrative introduced in Kors' Fall '15 campaign, which also showed an elegant woman in a classic car on her way to a fabulous destination.
The brand also unveiled its MICHAEL Michael Kors campaign, with two new faces: Aneta Pajak and Grace Harzel. Testino shot the ad the heart of LA, and captured an adorable candid-like moment between the pals during a sunny day drive through Beverly Hills.