Is Vanessa Friedman heading to WWD? 
Psssst. The latest juicy tidbit from Lauren Sherman's Puck newsletter (essential reading; IYK, YK) is that Vanessa Friedman may decamp from the New York Times to WWD. In an earlier edition of her subscriber dispatch, Sherman wrote that Jay Penske was on the lookout for a top editor to lead the industry resource. A few hats were thrown in the ring as to who would be in the running for the job, but one that Friedman has been consistently hearing (on good authority) is that of the Grey Lady's longtime chief fashion critic and fashion director. Another name that's on the tip of everyone's tongue is Nicole Phelps, Vogue Runway/Vogue Business' global editorial director. In her Thursday installment, Sherman also mulls over the meaning of the editor in chief title in the current media climate—and indeed, whether the relevance of a dedicated 'fashion critic' at a paper of record will survive the times. Sign up to Puck here.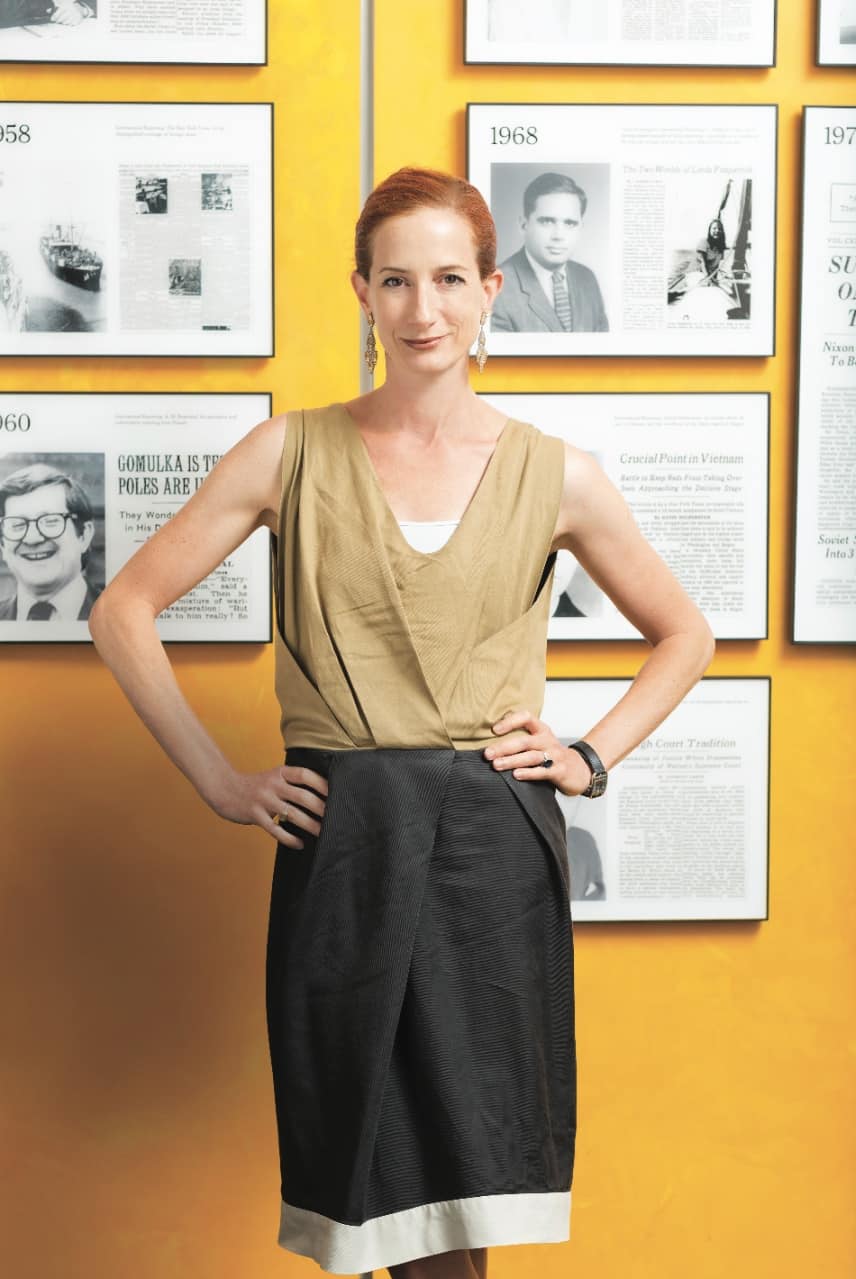 Cast members attend opening party of And Just Like That experience in NYC
Has it truly been a quarter-century of Sex & the City? Absofuckinglutely. And to celebrate, Max—the artist formerly known as HBO Max—is treating fans to an immersive experience pop-up in Manhattan, for one weekend only. Ahead of the season two premiere of the reboot (Aiden! Samantha!), the 'And Just Like That…It's Been 25 Years, A Sex And The City Experience' will satiate fan's appetites from today until Sunday (tickets are free, if you can get your hands on them.) Last night, Max celebrated the debut of the experience by partnering with Vogue and hosting a star-studded bash with appearances from Sarah Jessica Parker, Kristin Davis, Cynthia Nixon, costume designers Molly Rogers and Danny Santiago, John Melfi, Michael Patrick King, Zac Posen, Nicole Ari Parker, Sarita Choudhury, Karen Pittman, Bridget Everett, Candace Bushnell, and many more. Guests at the event sipped on signature cocktails, named Manhattan Belle and Pink Drink Please, posed for photos at Carrie's iconic apartment, danced to tunes by DJ Mazurbate, and (welp!) enjoyed a first look at the archived fashions from original episodes.
Images: Getty Images
Subscribe to our newsletter and follow us on Facebook and Instagram to stay up to date on all the latest fashion news and juicy industry gossip.