The fashion world was excited as fashion brand Electric Sunshine unveiled its Spring/Summer 24 collection, OBSCUR, sponsored by iconic shoe manufacturer Camper, at New York Fashion Week. Tyler Grosso, the visionary behind Electric Sunshine, once again proved why he's regarded as one of fashion's most innovative minds. With an unmistakable avant-garde aesthetic, the show was a hypnotic blend of mystery, elegance, and raw emotion. As the lights dimmed and the first model took the runway, it was clear that this wasn't just any regular NYFW show but an artistically immersive experience. 
Electric Sunshine has consistently defied traditional fashion norms under the visionary leadership of Tyler Grosso and business partner Artit Mangkang. Drawing inspiration from fashion modeling and brand development, Tyler has etched a unique niche that melds streetwear and high fashion. The brand's ethos is characterized by its fearless experimentation, gorgeous NY milled fabrics, and innovative designs on the level of Yohji Yamamoto and Balenciaga. Tyler believes in pushing boundaries, and together, they showcased a collection that blurred the lines between reality and dream. The brand's underlying message that fashion is a platform for limitless imagination is essential.
Electric Sunshine's sponsorship with Camper this season amplified the brand's penchant for bold designs, chic, unconventional materials, and daring color palette accents to life in a series of statement pieces that ignited the runway. The footwear worn by the models was of two varieties: Pelotas Mars (with the signature 87-ball tread) and Walden Loafers (black leather). Each ensemble seamlessly complemented one another, creating a visually stunning narrative. In an era where fashion often gets caught in the cyclical trap of trends, Electric Sunshine and Camper have showcased the importance of innovation, collaboration, and the power of dreaming big. 
The OBSCUR collection was a deep dive into the duality of shadows and light. Some key pieces in the collection included a long brilliant black trench coat, a silver metallic pair of overalls, a side-tied grey and black jinbei, a black draping kimono, a chic pair of grey trousers with long fringed material dangling from the calves, and a polar white and grey woven jacket. The harmonious fusion of contrasting elements, such as rugged to refined, edgy to elegant, and vibrant to monochromatic, showcased Tyler Grosso's talent and ability to work with various fabrics.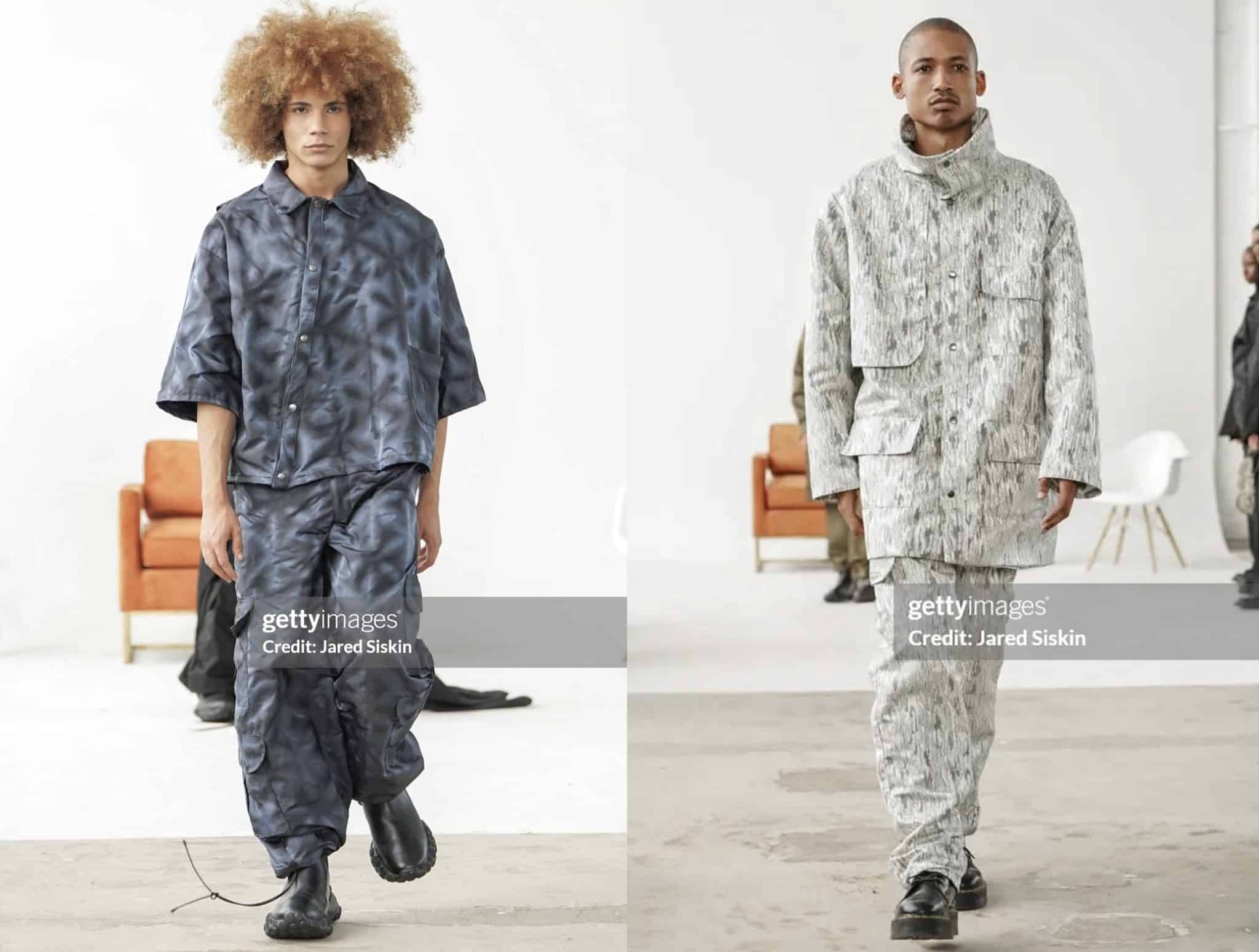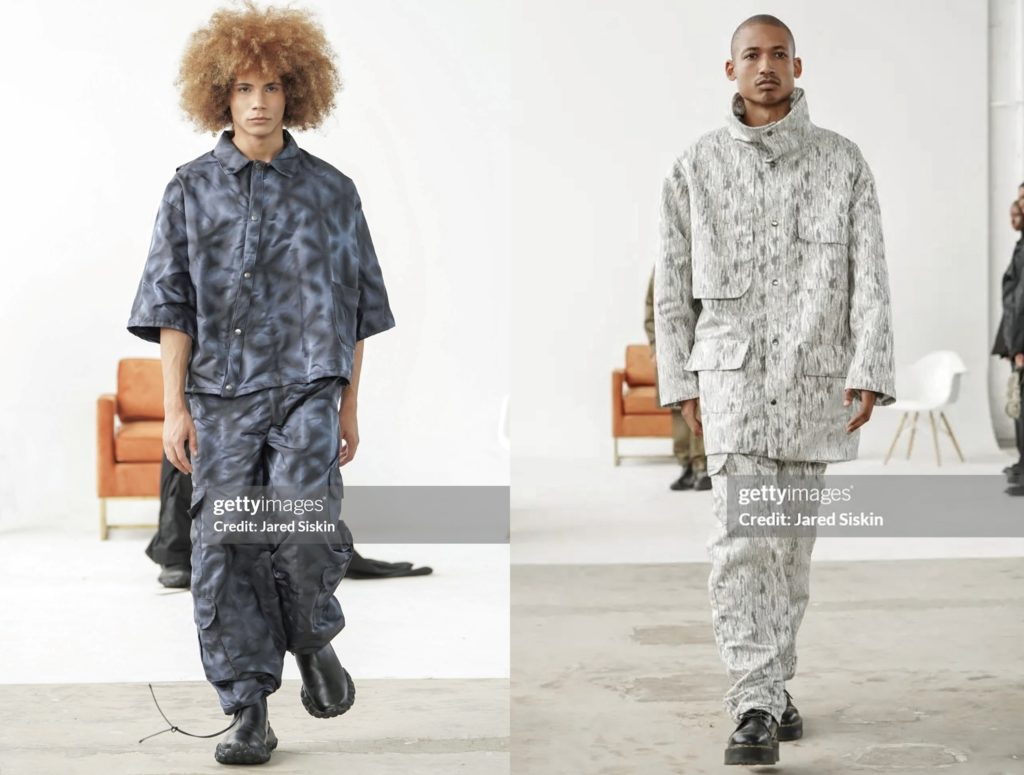 As models gracefully floated down the runway to a soundtrack curated by DJ SENAIDA and executively produced by Tyler Grosso called Orbital XVI, the audience was transported to a realm where fashion became more than just clothing—it was a mood, a sentiment, a revelation. The first model appeared, and the room's energy instantly shifted from anticipation to awe. Each garment showcased the genius of the collaboration. Textures met colors unexpectedly, and silhouettes defied norms without becoming outrageous. The front row was its spectacle, from celebrities and fashion icons to the true behemoths of the fashion industry. Their presence alone signaled the importance of this event in the fashion calendar. New York Fashion Week hosts countless shows, but a few always stand out and are remembered for shaping the direction fashion takes next. Tonight's show had undeniably earned its place in that echelon.
Fashion has always been more than just clothes on a rack; it reflects society, reflects the times, and forecasts what's to come. Tyler Grosso's Electric Sunshine Spring/Summer 24 show illuminated the path for a new era in fashion. Tyler's push for audacious cuts, bold palettes, and a solid commitment to inclusivity propelled the brand to unprecedented heights. The message is clear: fashion and its definitions are ever-evolving, and with passion, creativity, and daring to be creative, the possibilities are endless.
Presented by: Ascend Agency