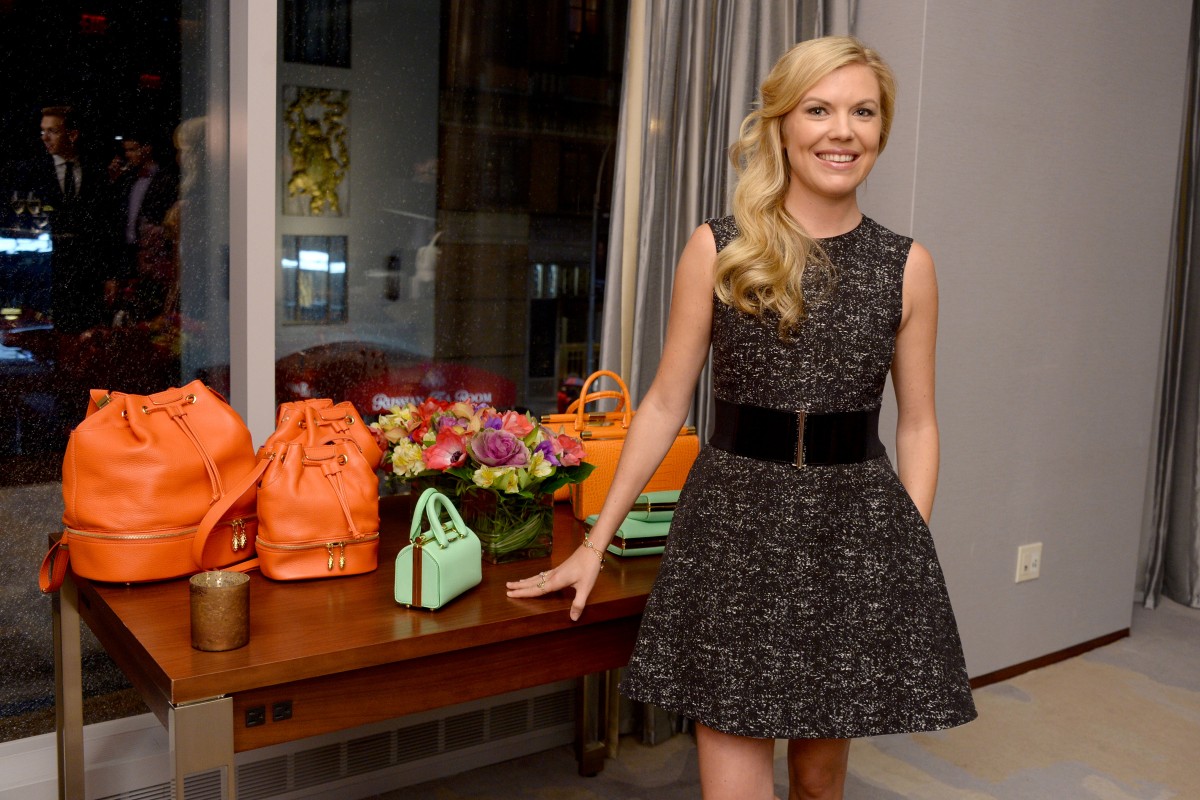 Last night, a gang of loyal Tyler Ellis fans gathered at the Park Hyatt hotel to gawk at the range of new bags designed by Ellis for her line, Tyler Alexandra. For Spring, Ellis—the talented progeny of Perry Ellis—took on new animal skins in some head-turning colorways. We caught up with her at the hotel's plush new bar, The Avenue, for a little Q&A about all things Tyler Alexandra.
Walk us through what's new this season. It looks awesome! 
There's a few things we've added. We have some slouchy bucket bags, and a backpack that I'm so thrilled about. We have a lot more exotics this season, too. We have some fish skin, toad, ostrich leg, croc. The fish skin kind of looks like a lace.
How many bags do you own?
Right now, I only wear my own bags. I'd say I have around 10 to 15. Every season, I pick three or four designs from each collection.
What's the next frontier for you? You seem to have conquered women's accessories.
We're thinking of getting into men's. My husband's like, "C'mon, what about me?!" He's a tote guy, so we're going for travel things like attachés, luggage, and small leather goods.
Was there any trip that really inspired you this season?
I traveled so much, I was looking back at my photos from India. The colors of the saris—the pinks and the blues— are so beautiful. All of these spring colors were awesome.
Can you explain the pinecone detail. It seems like one of the hallmarks of Tyler Alexandra. 
So it's a symbol of your third eye. It means eternity and spiritual awakening/enlightening—so it's your highest form of being. It's kind of an awesome symbol to have. If you look around Paris, there are a lot of door knobs that look like pine cones, which goes all the way back to ancient Egypt. So this collection is everywhere: India, Paris, Egypt…I'm a global brand!
What about the plaques inside of the bags? 
The plaque in there is my father's handwriting, so that's very special to me. We had it framed on an envelope, and it said 'Miss Tyler Alexandra Ellis'. Three months before deciding what to do with my company, my friend asked 'What's that?' and I realized "He's screaming at me! Hello!", so that's where the brand name Tyler Alexandra came from. His handwriting is so beautiful. I think it looks perfect.