It was only a matter of time before Tom Ford made a move into the world of prestige skincare and, well, that time has come! Available today, Tom Ford Research consists of two products — a serum concentrate and a crème concentrate — formulated with highly-concentrated ingredients designed to energize skin's appearance.
"My vision is to merge breakthrough skin science with true luxury, to create transformative skincare regardless of skin type or gender,"  said Ford in a statement. "This is the reason I established Tom Ford Research. Working closely with a team of scientists, we develop what is truly remarkable and that which delivers undeniable visible results."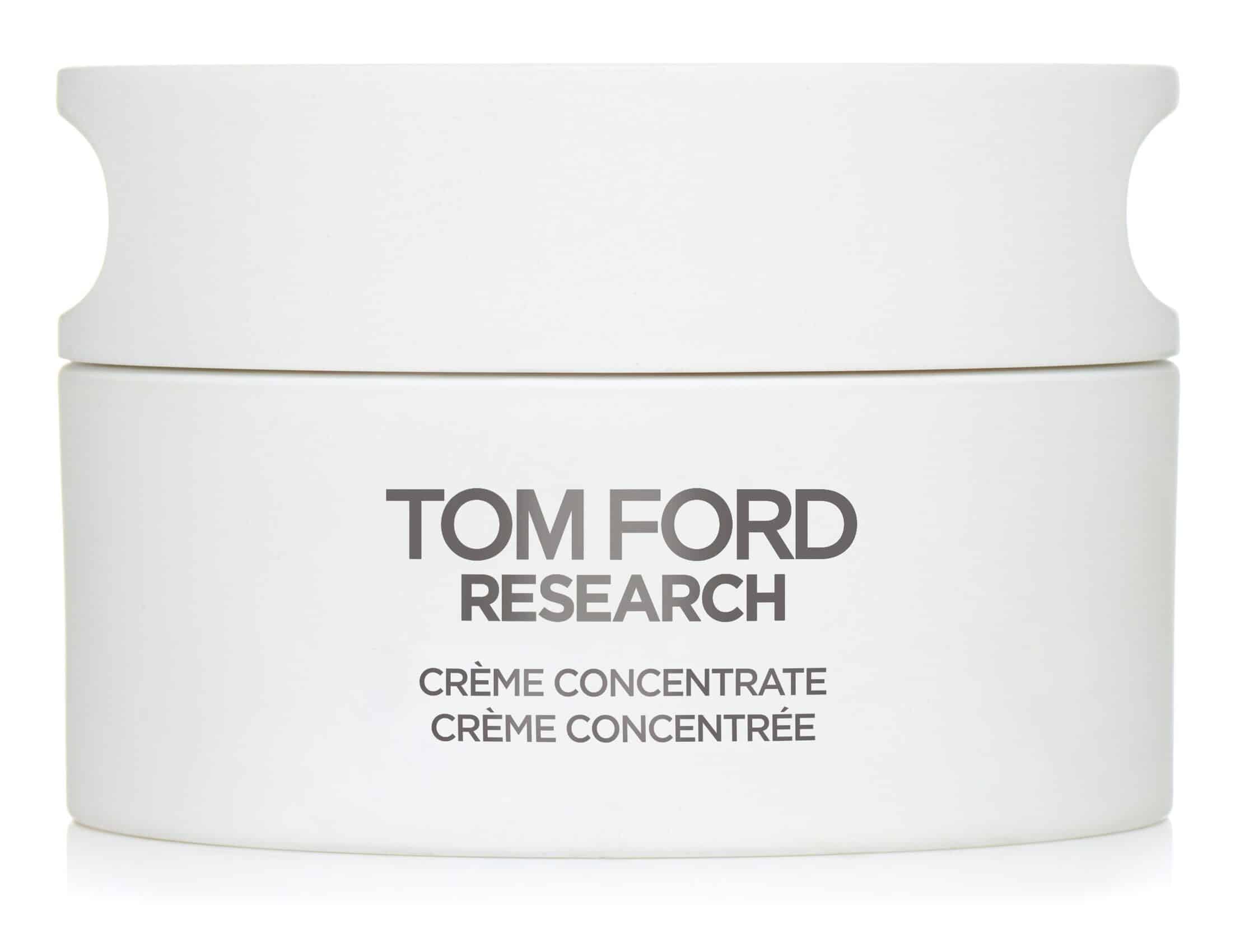 The key ingredient in both products is caffeine, which Ford's scientists found helps to increase skin's natural energy and support hydration. Combining three different types of caffeine — White Porcelain Cacao (an extremely rare and delicate variety of cacao), pure caffeine, and Gyokuro (a highly-prized variety of Japanese green tea) these products are able to promote more energized and healthy-looking skin. Each product also includes hyaluronic acid and peptides chosen for their targeted efficiency.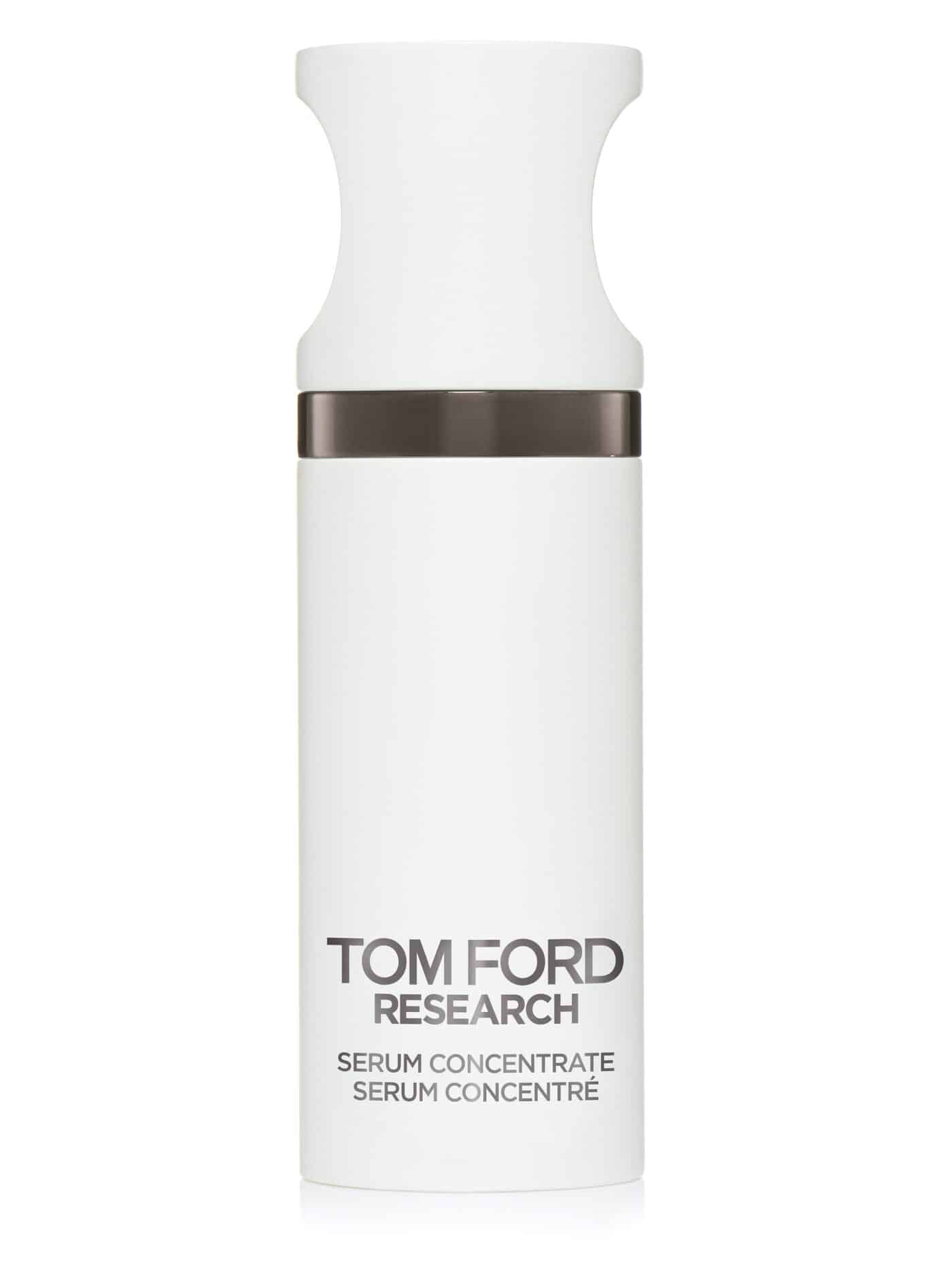 To ensure efficacy to Tom Ford's standards, each formula was dermatologist tested and underwent rigorous clinical studies. The serum alone was formulated and rejected 74 times before the approval of formula 75. And products were tested on both men and women of varying skin types to ensure that they would work for just about anyone.
Both products are available now at Tomford.com and Saksfifthavenue.com. The Serum costs $350 for 0.68 ounces, and the Crème is $450 for 1.7 ounces. Quite the investment, but having tried them out for the last week myself, I must say that they are quite lovely. The Crème Concentrate is particularly good. It is rich and hydrating, but also incredibly light. As someone who gets breakouts from most high-end night creams, I was amazed to find that this cream was able to leave me hydrated AND blemish-free. A miracle, indeed!
Subscribe to our newsletter and follow us on Facebook  and Instagram to stay up to date on all the latest fashion news and juicy industry gossip.