At a time when retail is in crisis and brick-and-mortar stores in particular seem to be struggling to stay relevant, The Webster isn't just surviving, they're thriving, opening up new locations and expanding their online presence. Laure Heriard Dubreuil — The Webster's founder and CEO — fills us in on how she's making it all work, what the competition is doing wrong, and what everyone will be wearing this fall.
Brick-and-mortar stores have been struggling recently, but you seem to be doing quite well — you just added a fifth location, in Soho, this year — how have you managed to thrive in the current retail climate?
I think what makes The Webster special is the feeling when you walk in, it is very residential. You want to take off your shoes and relax; you feel like you're at home. The furniture and art is highly curated and site-specific. We commissioned NYC sculptor Rogan Gregory to create a new take on our mascot, the flamingo, in bronze. Everything is very personal and comfortable.
I'm also obsessed with merchandising! We love every single item in our stores and curate them, like you would your own wardrobe or how you would style yourself. We don't have shop in shops and no brand asks to be separate from others, which is something I'm very happy and proud of. They understand the importance of our merchandising mix, from Chanel to Rosie Assoulin to Marine Serre, for our customer.
Our clients are very global, they are coming from everywhere in the world and shopping everywhere in the world, so it's important to have things at The Webster you cannot find anywhere else. We work very closely with designers to come up with exclusive capsules every season or if there is a shoe we love, we create an exclusive color for The Webster. The most exclusive product, in a beautiful environment with impeccable service.
More and more brands are cutting out the middle man and selling directly to consumers these days — how has that impacted your business?
The Webster has a very strong point of view which is why our clients shop with us. I think brands — and, in turn, our customers — appreciate our mix and enjoy the different perspective our merchandising gives to their collections. We also aren't buying pieces that are only hot for two months. Even when it is a super fashionable or trendy piece, there is a timeless quality to it. That's important to me because that's not how I shop or dress and I think our customer appreciates that.
What worries you? Or, to put it another way, what is the biggest issue facing fashion retail right now?
Being compelling across all channels is the greatest challenge. There are so many options for where to shop, what to shop, how to shop, that providing a unique and consistent experience across all touchpoints is fundamental to create customer loyalty.
What are the biggest mistakes you see other retailers making?
I think, as a retailer being inquisitive and taking risks makes for an exciting, enticing customer experience. Seeing the same product offerings in store after store, city after city leaves me a little disappointed.
How do you differentiate your offerings from store to store?
Throughout our different locations you will see our core brands consistently including Chanel, Celine, Stella McCartney but then the personality and designer assortment of our buys is quite different for each store. You'll find lots of "wow" pieces in our flagship store, The Webster South Beach. The runway pieces do very well here. It's always a fun selection that is anything from a very beautiful embroidered floor length Dior $18,000 gown to Halpern sequins.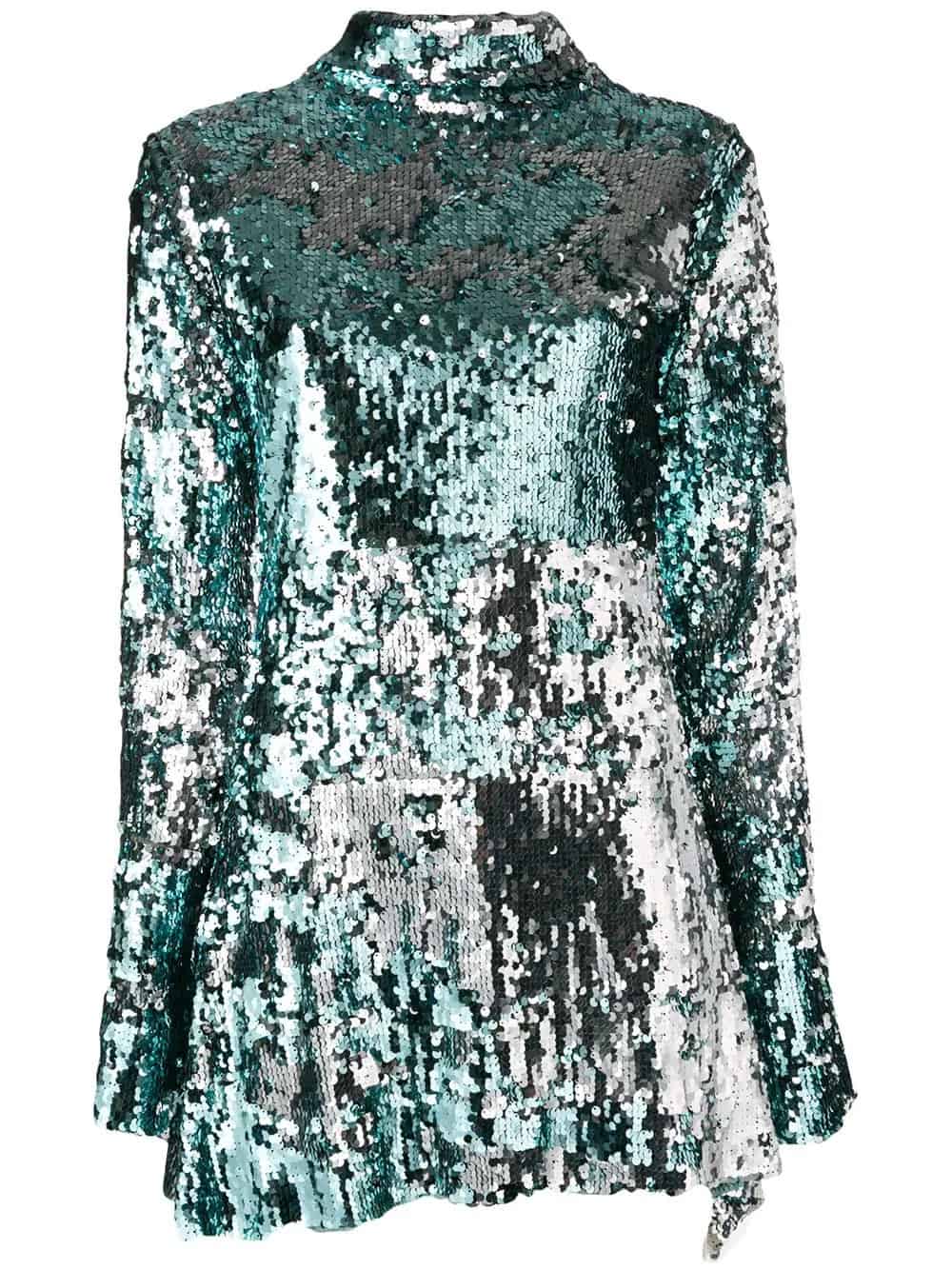 Mini Dress, HALPERN (Available at The Webster), $1,950
The Webster Houston is most similar to this with lots of evening, doing well with Giambattista Valli and Valentino.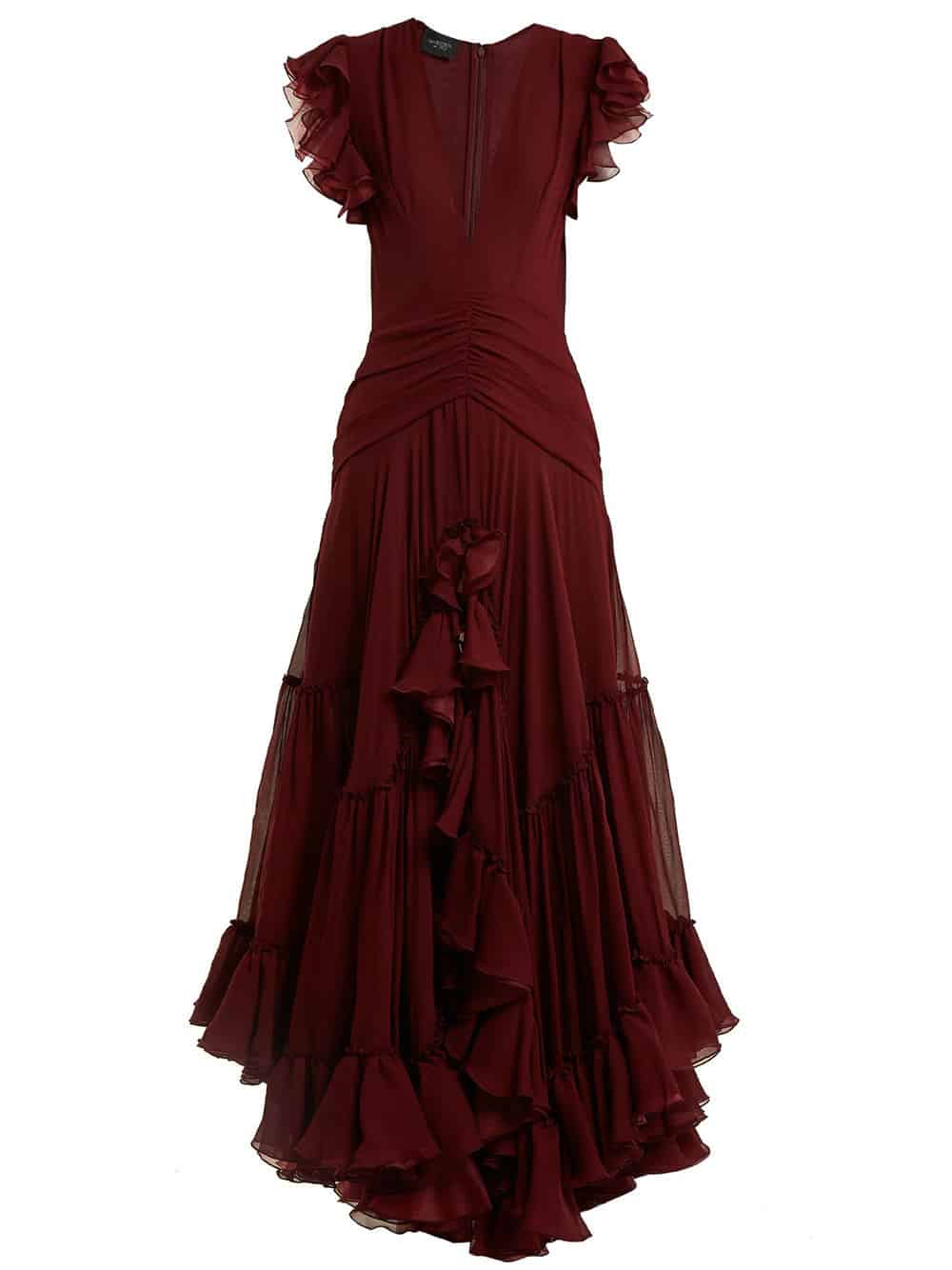 Deep V-Neck Silk Georgette Gown, GIAMBATTISTA VALLI (Available at The Webster), $6,300
Our Bal Harbour location has more separates and transitional pieces from The Row and Loewe, which is most similar to our NY store.
Kiola Pant, THE ROW (Available at The Webster), $2,150; Asymmetric Patchwork Jacket, LOEWE (Available at The Webster), $875
The Webster Soho has a wider brand mix than most but the selection is very day to night. And sexy! Which we actually weren't expecting before we got to know our customer.
Sequin Mini Dress, ATTICO (Available at The Webster), $660
In Costa Mesa we have deeper buys across streetwear.
Cropped Jogging Jacket, NATASHA ZINKO (Available at The Webster), $465; Trek Comet Sneakers, PIERRE HARDY (Available at The Webster), $595
Each of our stores feels very different, but The Webster DNA is always clear.
How much of your business these days is online vs in-store?
Online is growing very quickly and has become a significant important part of our business though our stores will always be the heart of it. There is something really very special about each of our locations. I love brick and mortar, when done right there is a magic to it that I think is very difficult to replicate online.
Is your online customer different from your in-store customer? Are there items that move better online than in-store?
All categories move very well in our stores but actually we have noticed eveningwear doing increasingly well online together with accessories, particularly from Chloe and Alexander Wang. The newer lower price point handbag lines, Staud and Wandler, have been doing very well too.
Adela Sequin Maxi Dress, GALVAN (Available at The Webster), $1,650; Mini Shirley Bag, STAUD (Available at The Webster), $195
Our in-store customers for sure actively shops online elsewhere but at The Webster they prefer to come in or work directly with one of our associates via text. Our buys vary from store to store so actually many of our customers shop across our different locations, working directly with our associates. We have the most amazing team, I'm really so proud [of them] Our online customer tends to be those who don't tend to be near any of our locations.
How important is it for you to create your own editorial content – like the original photo shoots you publish on your website? Is it branding, or do such stories have a direct, quantitative impact on your bottom line?
Incredibly so. We work very closely with our brands to develop exclusives every season and from here we develop our plan of how and who we can support on our channels. These collaborations lead our editorial focus and are an important way to communicate those pieces that are only available at The Webster. This content too also makes trends approachable and digestable for our customer.
What will everyone be wearing this fall?
For women there are a lot of metallics, particularly silver. At Paco Rabanne it felt athletic and then the embellished pieces at Christopher Kane felt vintage and precious. We loved feathers in the fall collections, from Dries Van Noten, Valentino and Attico particularly. When we're ready to think about colder weather, oversized outwear was a particularly practical trend for New Yorkers! Especially from Céline, Balenciaga and Sacai.
Crystal Satin Dress, CHRISTOPHER KANE (Available at The Webster), $1,695; Metallic Sleeveless Top, PACO RABBANE (Available at The Webster), $330
For men, cargo pants! We're excited about the selection coming in from Rhude. We noticed a few designers nodding to the trend for fall but you'll see a lot more for SS19 from brands including Jacquemus and Acne. Arriving in-store now are urban streetwear versions from Rhude and a modern interpretation from Valentino, it's something cleaner than the distressed or very skinny pants that have been popular. It's an extension of the edgy anti fashion direction that we've seen for a while in different ways. Cargo pants and sneakers from Dior, Gucci and Balenciaga.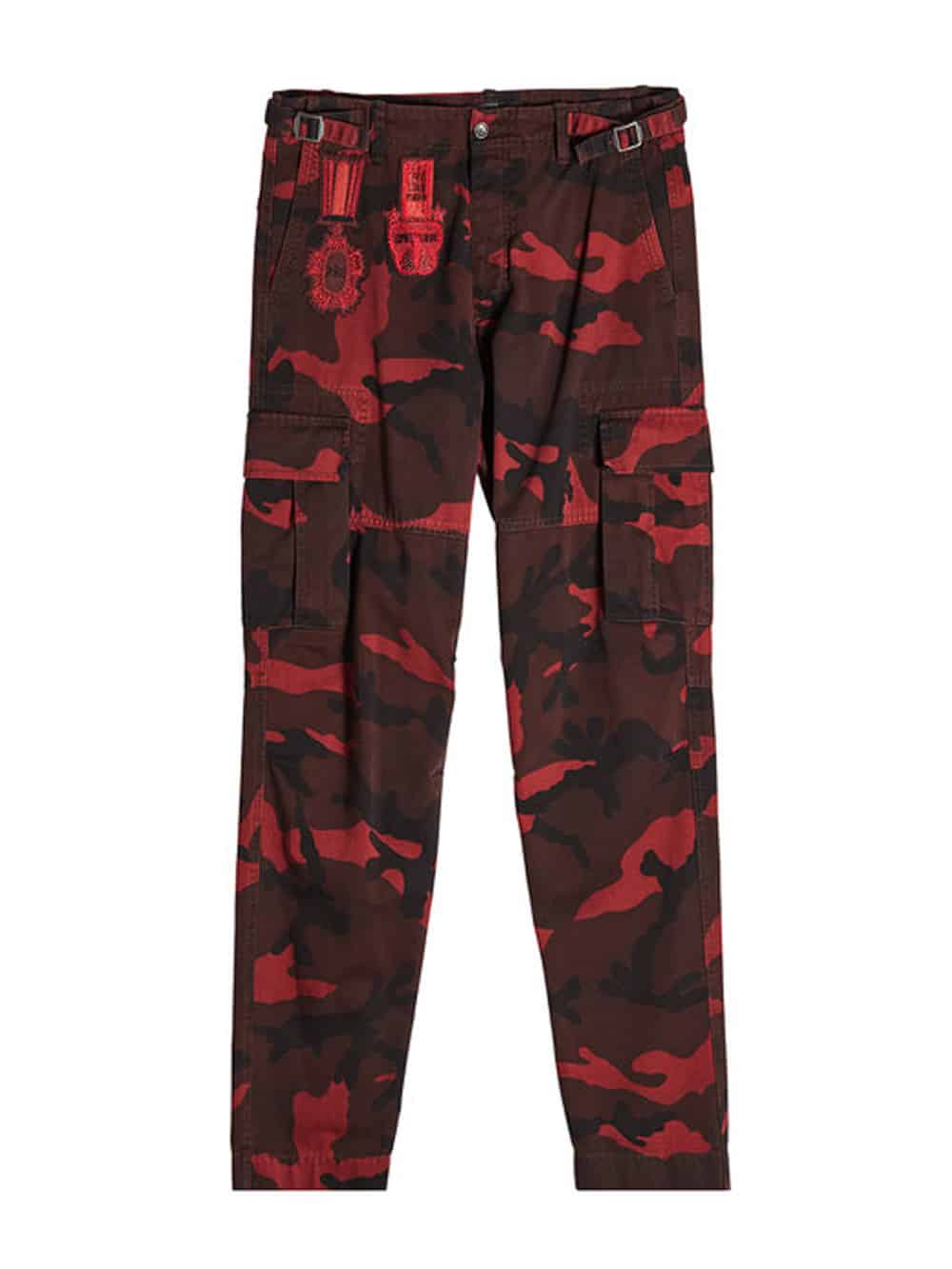 Camouflage Cargo Pants, VALENTINO (Available at The Webster), $1,650
What trends are you ready to see the back of?
Personally I'm happy that super high heels aren't a thing right now! It makes running after Marcel, my little boy, and living in New York so much more comfortable. The new Chloé sneakers have my name on them.
Sonnie Sneakers, CHLOÉ (Available at The Webster), $620
Which designers do you think are poised to make it big or break out in the coming season?
Marine Serre for sure. Her collections are exciting and feel very different. In jewelry we're excited about Azlee, she creates very beautiful modern heirloom pieces, the mix of stones are unusual but still timeless. Our customers are already responding very well to it. For men, Adaptation and also The Row — we have a great women's business with them, we're happy to offer the full selection.
Diamond Long Enamel Earrings, AZLEE (Available at The Webster), $5,800; Baja Striped Hooded Sweater, ADAPTATION (Available at The Webster), $1,595
Subscribe to our newsletter and follow us on Facebook  and Instagram to stay up to date on all the latest fashion news and juicy industry gossip.