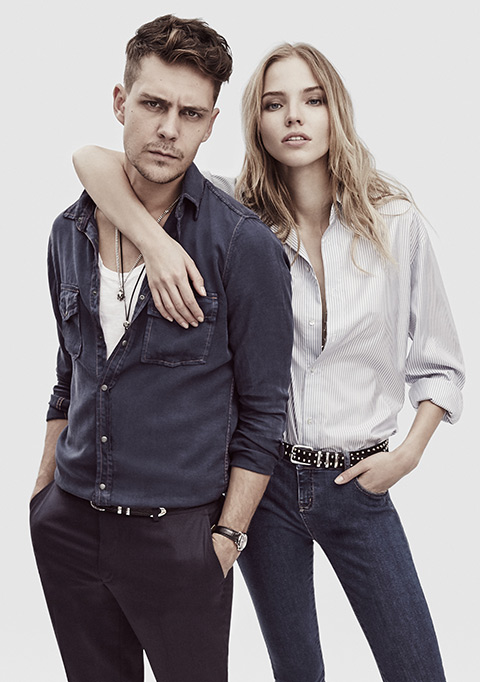 Coveters of chic French label The Kooples, rejoice—the unisex-ish brand has officially launched its first U.S. e-commerce site. The e-comm move solidifies its major Stateside expansion that really took off last summer, which included the opening of additional brick and mortars for a total of five, three of which are in NYC. The site will offer seasonal collections as well as exclusive products, and stylized editorial within the "Identity" section, where you'll find some of its latest claim-to-fame campaigns starring real-life couples.
"E-commerce is integral to the retail experience as a whole and our goal is to have complete synergy between digital and brick and mortar stores in the US, like we currently have in other markets," said Nicolas Dreyfus, The Kooples global CEO in a press statement. "We are proud to expand our presence in North America and launch an e-commerce platform to enhance our customer experience. The platform allows us to provide exclusive product, stylized editorial and gives our customer 24-hour access to explore and shop our brand."
Indulge yourself HERE.