On Tuesday night, The Daily Front Row celebrated Pride with a massive party at Pier 59 Studios at the Chelsea Piers. The event was part of Pier 59's annual Summer Series. Located at The Deck NYC — the Studio's private full-service Italian restaurant and covered deck that overlooks the Hudson river — is a seasonal staple for the world of fashion.
Notable guests included Garrett Neff, Keytt and Alex Lundqvist, Andrew Warren, Ava Dash, Grace Atwood, Marc Bouwer, Paul Margolin, Gretchen Maull, Kevin Hubsmith, Salvatore Piazzolla, George Wayne, Connor Kennedy, Brandon Kilgour, Michaela Vybohova, DJ Logan's Run, William McClarnon, Tyler Wallach, and Thijin Bol, among others.
On the deck Timo Weiland worked the DJ booth, and midway through the evening guests were treated to a special performance by Randy Jones (The Cowboy) of The Village People. Jones gave a short yet heartwarming speech about Pride before launching in to the iconic "YMCA."
"[My Pride month has been] busy as hell. Much busier than a man my age should be," Jones told The Daily after his set. "How lucky am I after 50 years in show business to still be booked consistently and to still be invited to the party… I am very fortunate and very blessed. I have had a remarkably enchanted life of luxury, friendship, and good fortune — I would not exchange anything for it."
Meanwhile inside, menswear designer and LIFEWTR artist Adam Dalton Blake was doing illustrations inspired by a campaign shoot he had done for his brand. The artworks were for sale, with proceeds going towards The Center, an organization offering a range of services to New York's LGBTQ+ community.
Throughout the party guests sipped on LIFEWTR, wine by Winc, beer from Kronenbourg, and pre-mixed cocktails by Two Chicks that came with adorable paper straws. Happy Pride!
Check out more pics from inside the event, below!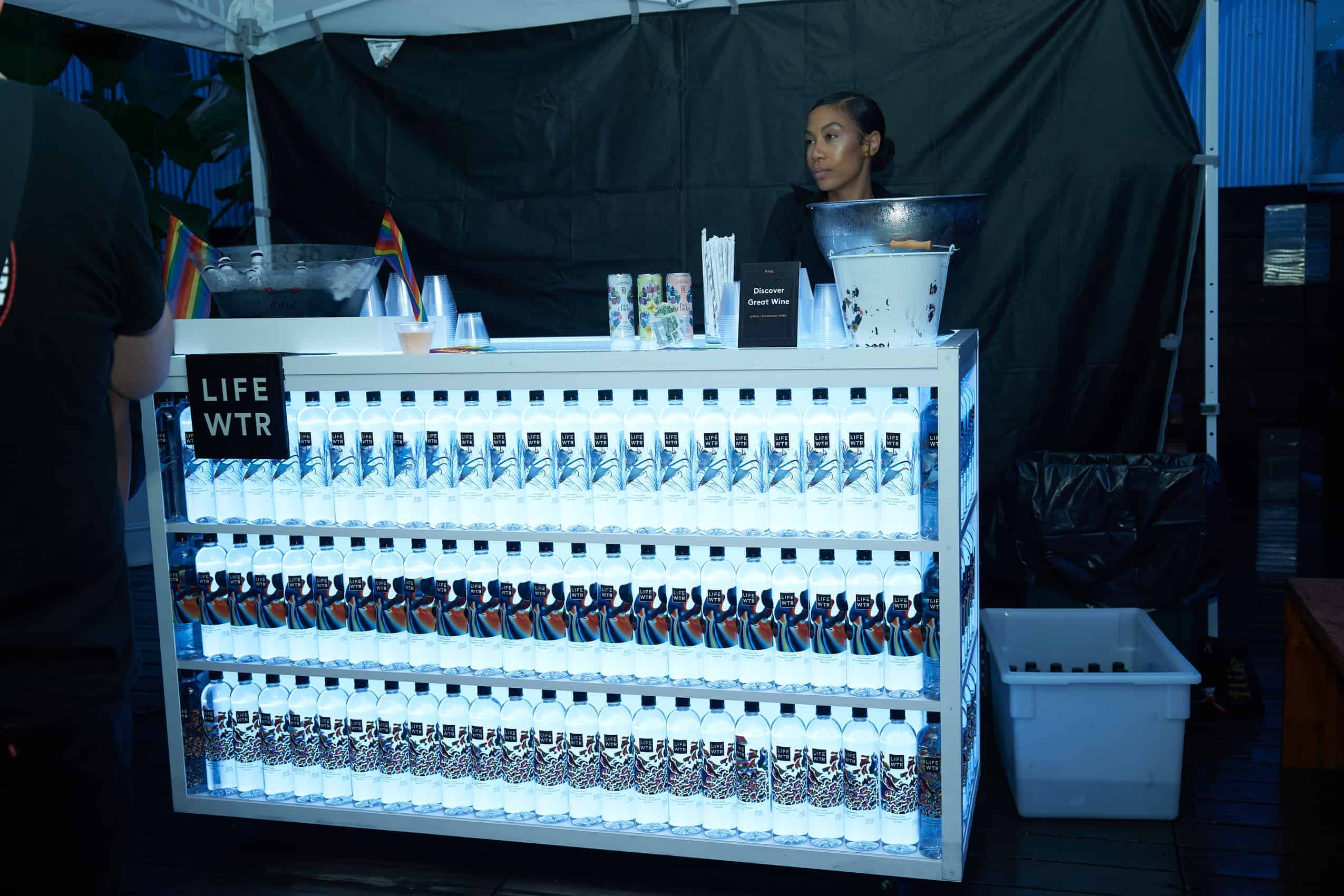 Subscribe to our newsletter and follow us on Facebook and Instagram to stay up to date on all the latest fashion news and juicy industry gossip.
Special thanks to Pier 59 Studios, LIFEWTR, Winc, Kronenbourg, and Two Chicks.