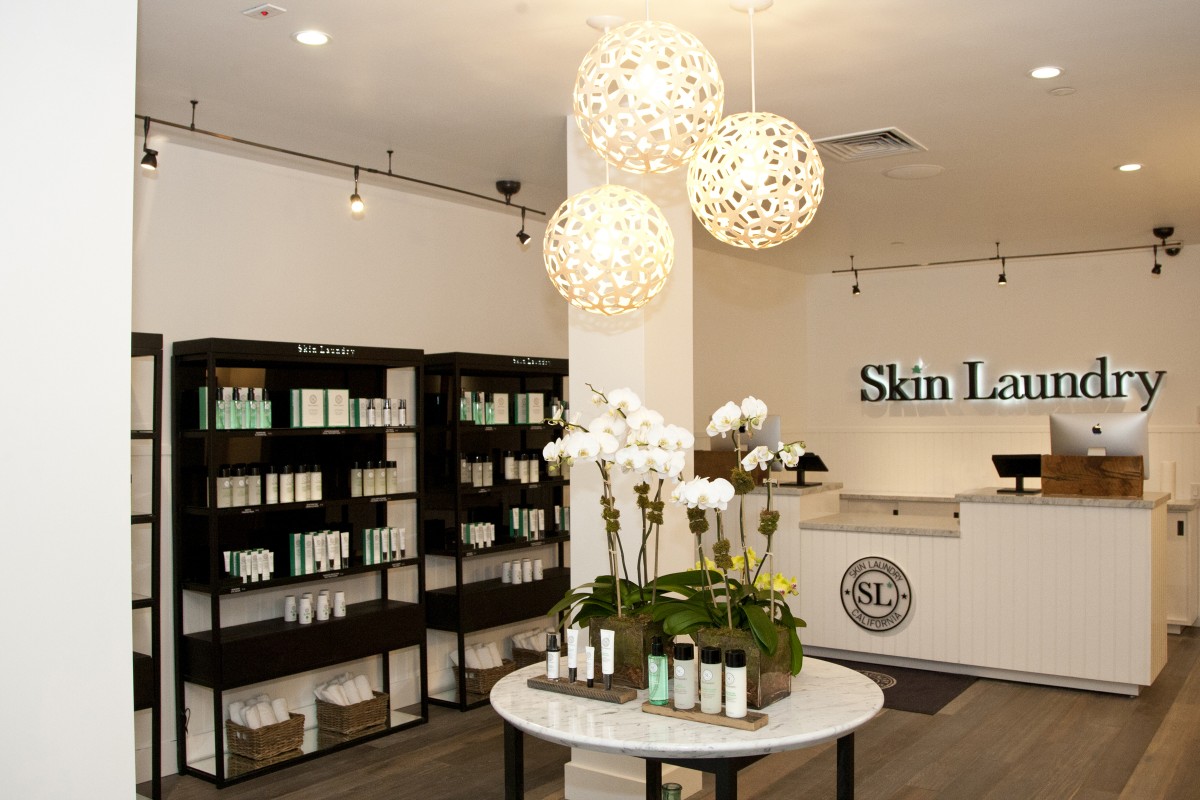 It's no secret that skin is (always) in. What's chicer than a glowing, blemish-free face? I've been around the skincare block, from overpriced, fussy facials to strange, sticky masks where I felt like Joan Crawford, sans an Oscar or any adopted children to blame and scream at for a broken capillary.
But I've discovered the holy grail of clear complexions: Skin Laundry. Using lasers and lights, the 10-minute treatment vaporizes dirt, removes bacteria, and tightens and brightens the visage. Started in California, Skin Laundry recently opened a 1,500-square-foot space in the Flatiron District. The airy decor feels more Malibu beach house than scary doctor's office and naturally all the pretty people that work there have very, very, very good skin. "I had really bad acne scarring," claimed Kendra, who checked me in for my first treatment. "Skin Laundry fixed everything." Kendra's skin looks like a 12-year-old, so I was a tad skeptical. That is until I was done with my 10-minute treatment. My skin was more even, less ruddy, and yes, it even glowed. There were some prickly lasers (a walk in the park compared to Botox needles) followed by some lights that reminded me of smoking pot and going to the Hayden Planetarium in 8th grade to watch the stars and planets twinkle and zap. Super trippy! I left with a bag of products (the Hydrating Radiance Facial Treatment Mask is a must-buy) and booked appointment #2.
I sternly warned the registered nurse that I had an important dinner date an hour later at Cafe Cluny. My skin could not be puffy or red like a bruised tomato. She promised I would be fine (the whole thing is non-invasive and thus there's zero downtime). And it was all true. "You look well-rested," my Cluny date said, scanning my face. "Are you tan, too?" Naturally I lied and said I tanned a wee bit while in Los Angeles last week. But I can't keep Skin Laundry a total secret. I've already made a date with a few fashion friends for a treatment, right before we hit the town.