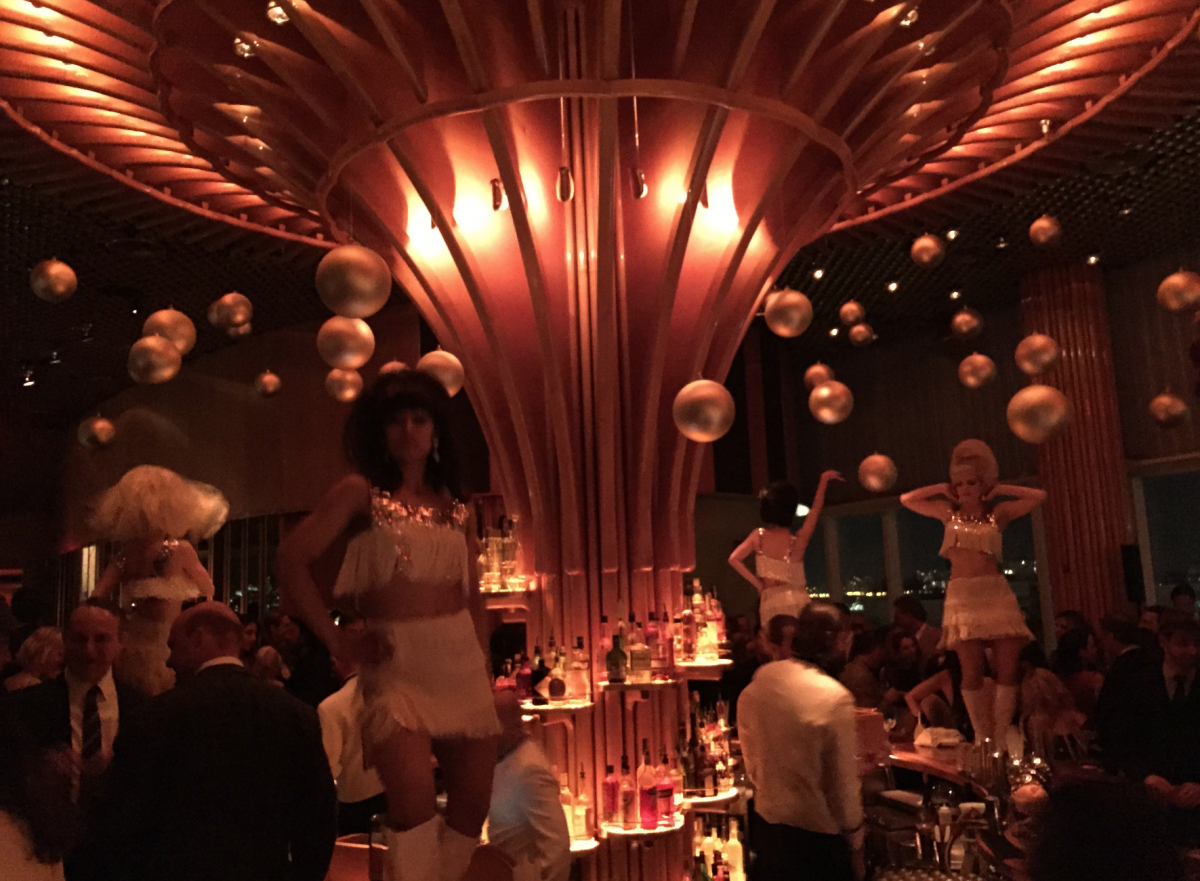 This weekend, I caught total Saturday night fever and hit three big parties in one night. First up: Louis Vuitton's Lesley Thompson's private soirée for her husband, who turned the big 5-0 at the Boom Boom Room. "Mad Men" was the theme, and everyone dressed the part (big, beautiful hair for the girls, trim suits and nerd specs for the guys). Lesley glammed up her Mad Girl look with a short, shimmery Nicolas Ghesquière for Louis Vuitton dress and black thigh high boots. Also, '60s style go-go girls in white and silver fringe gyrated on the bar, martinis were in everyone's hands, and cigarette girls doled out both Marlboro Lights and (much safer) bubble gum ciggies. Don Draper would have been the last guest to leave.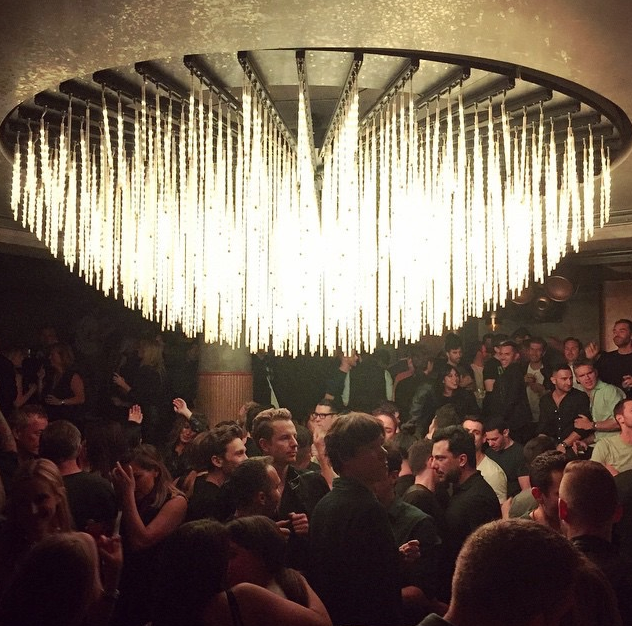 Next: "Marj Madness," a party I co-hosted with Adam Lippes, Misha Nonoo, Simon Huck, Bevy Smith, photographer Douglas Friedman and Christian Leone to celebrate and majorly dance to Marjorie Gubelmann's amazing music. "DJ Mad Marj" spins old school classics from Madonna to The Human League. The Gilded Lily was packed: the front door got shut down just after 11 p.m. due to over-capacity. The dance floor is always the place to be at any nightclub. I didn't stop moving, but when I did grab a breather I saw Wendi Murdoch (non-stop dancing), Jason Wu, Zani Gugelmann, BryanBoy, Vanity Fair's James Reginato, Oberon Sinclair, Lyor Cohen, Peggy Siegel, Carlos Mota (his Assouline book A Touch of Style is a must-buy), Carlos Souza (also has a must-own Assouline book called #Carlos's Places), Kiehl's Chris Salgardo, W's Vanessa Lawrence, artist Hanuk, WSJ scribe Marshall Heyman, Nicky Hilton, Tom Ford's dashing Cliff Fleiser, Lil Buck, and the very popular and social model RJ King, to name a handful.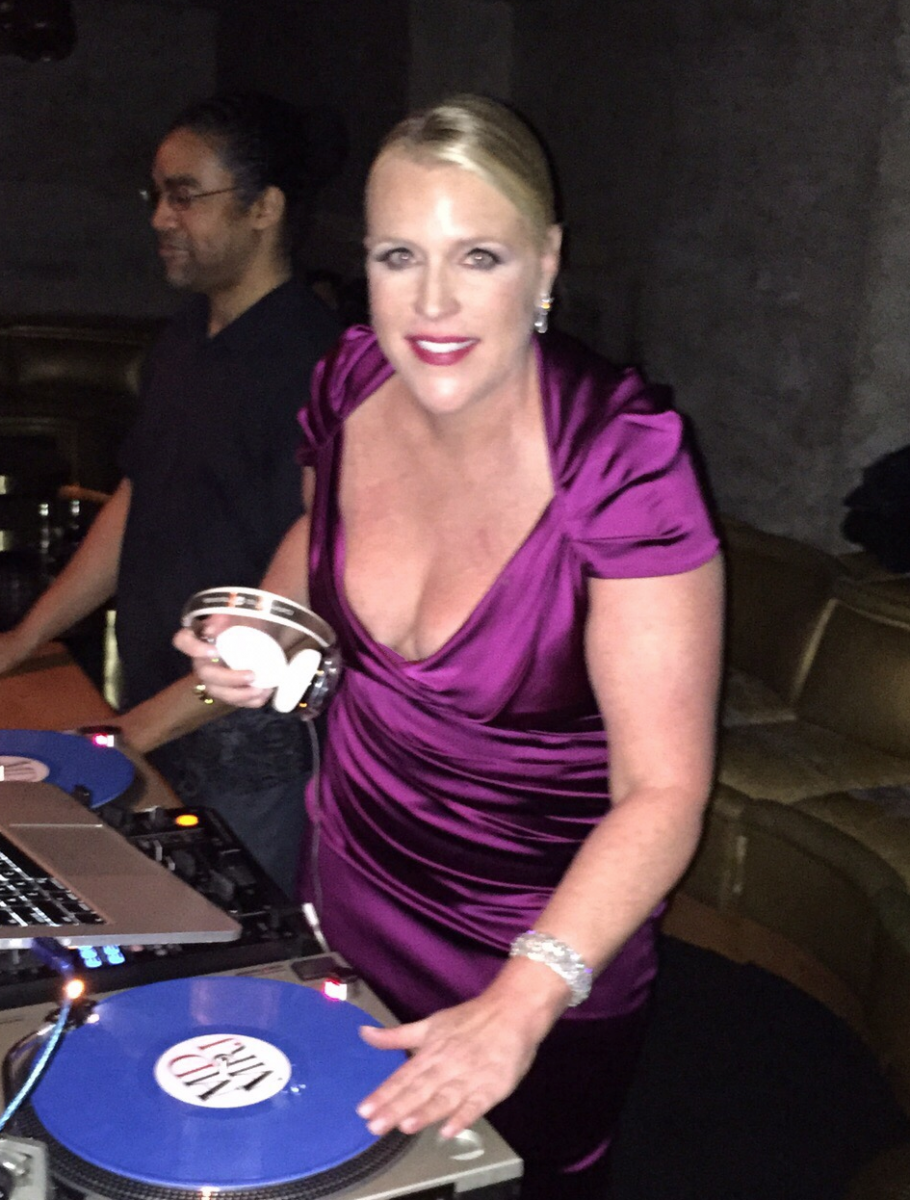 Around 1 a.m., Marjorie headed home avec DJ laptop and gadgets. I cabbed it to Williamsburg, where Johan Lindeberg of BLK DNM and Waris Ahluwalia hosted the most high-energy house party with Absolut Elyx Vodka, which is fast-becoming the beautiful people's booze of choice. Again, I didn't stop dancing (and burning calories!) in a throng of friends like Jenné Lombardo (who wins my vote for chicest sex bomb in NYC), super cute n' chic couple Brendan Fallis and Hannah Bronfman, Camilla Staerk, photographer Michael Avedon and gallerist Spencer Brownstone. At 3:30 a.m., I was still jumping around to thumping French disco.
See you on the dance floor next weekend.