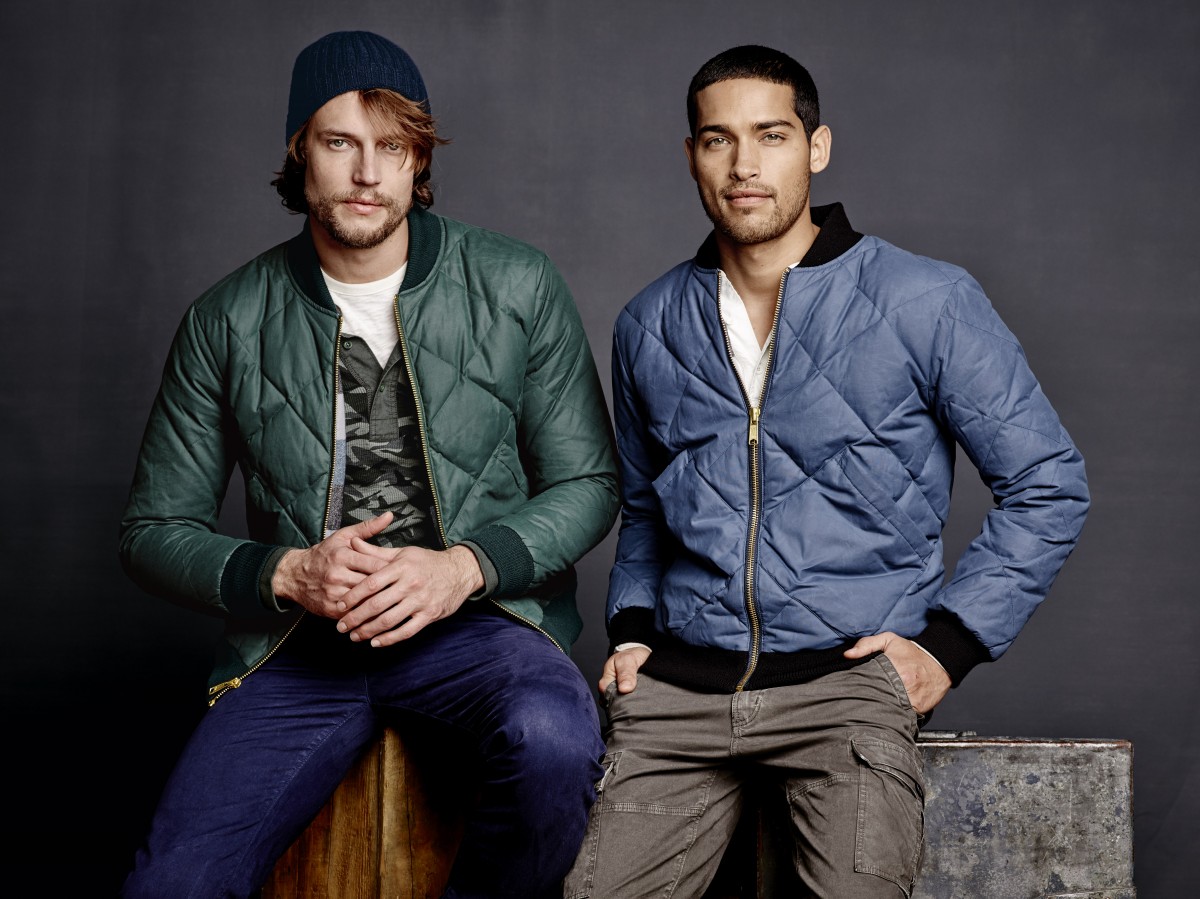 I absolutely adore stylist and menswear guru Ilaria Urbinati who won our Fashion Los Angeles Award for Menswear Stylist of the Year (Armie Hammer presented the award to Ilaria, and he's so tall and so good looking and so nice, I so can't even deal.) Ilaria is always busy, especially now that her star client Bradley Cooper is nominated for Best Actor. But Ilaria doesn't sit still. She just debuted her capsule collection for Eddie Bauer at Sundance, where all the cool actors (a.k.a. Ilaria's pals) hang out. I adored Ilaria and Danny Masterson's L.A. shop Confederacy, so naturally I've pre-ordered basically her entire Eddie Bauer collection. Ilaria and I chatted about her latest project…
How did you hook up avec Eddie Bauer?
It was actually my idea. I knew I wanted to do a men's collab, and I had it in my head that I wanted to work with a big American sportswear brand – an iconic brand that could use a little update for a more fashion-conscious modern dude. Eddie Bauer was the first name that popped into my head. My agents and I approached them, and after several meetings, they went for it. It's always cool when you have a list of names and you end up with the name at the top of your list.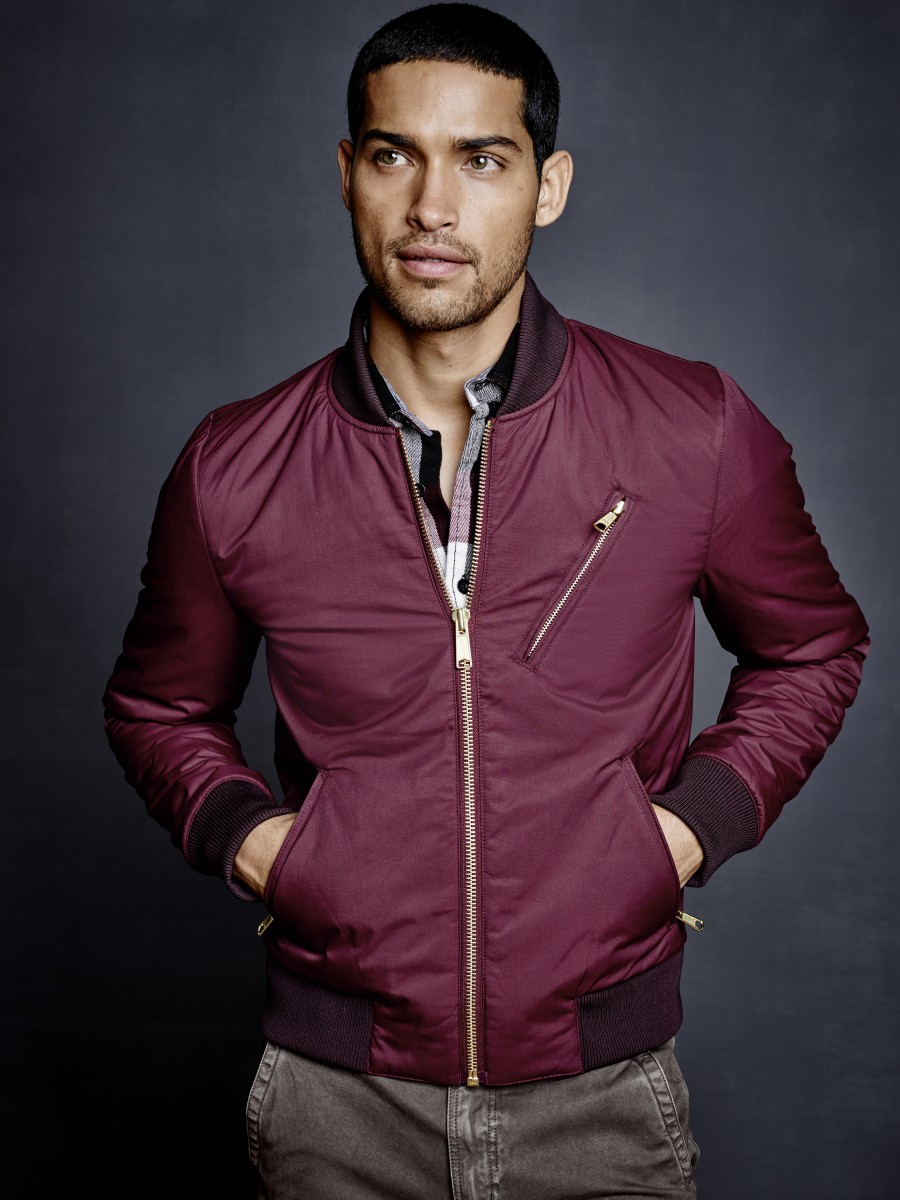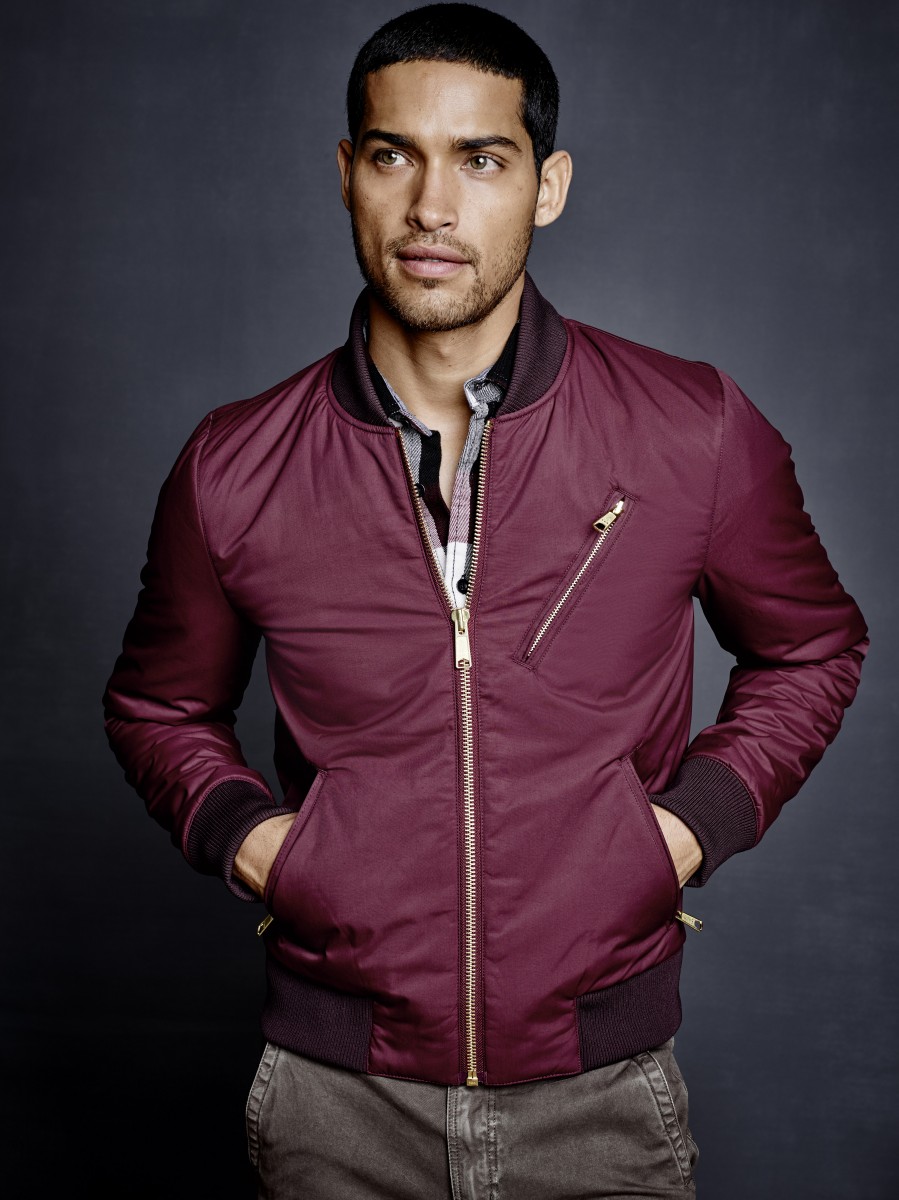 It definitely catapults Eddie Bauer into a whole new style league.
I got to dig through their archives and old catalogs dating back to the 1940s  (I had to wear white gloves!), and it gave me a lot of inspiration. But the first inspiration was when I had a dream one night about a green puffy bomber jacket with a big gold zipper. That became the inspiration for most of the line: All the hardware is gold, all the zippers are thick and gold. We did a puffy bomber jacket in green based on the original Eddie Bauer iconic Skyliner from the 1930s. And of course, it has the big gold zipper, just like in my dream!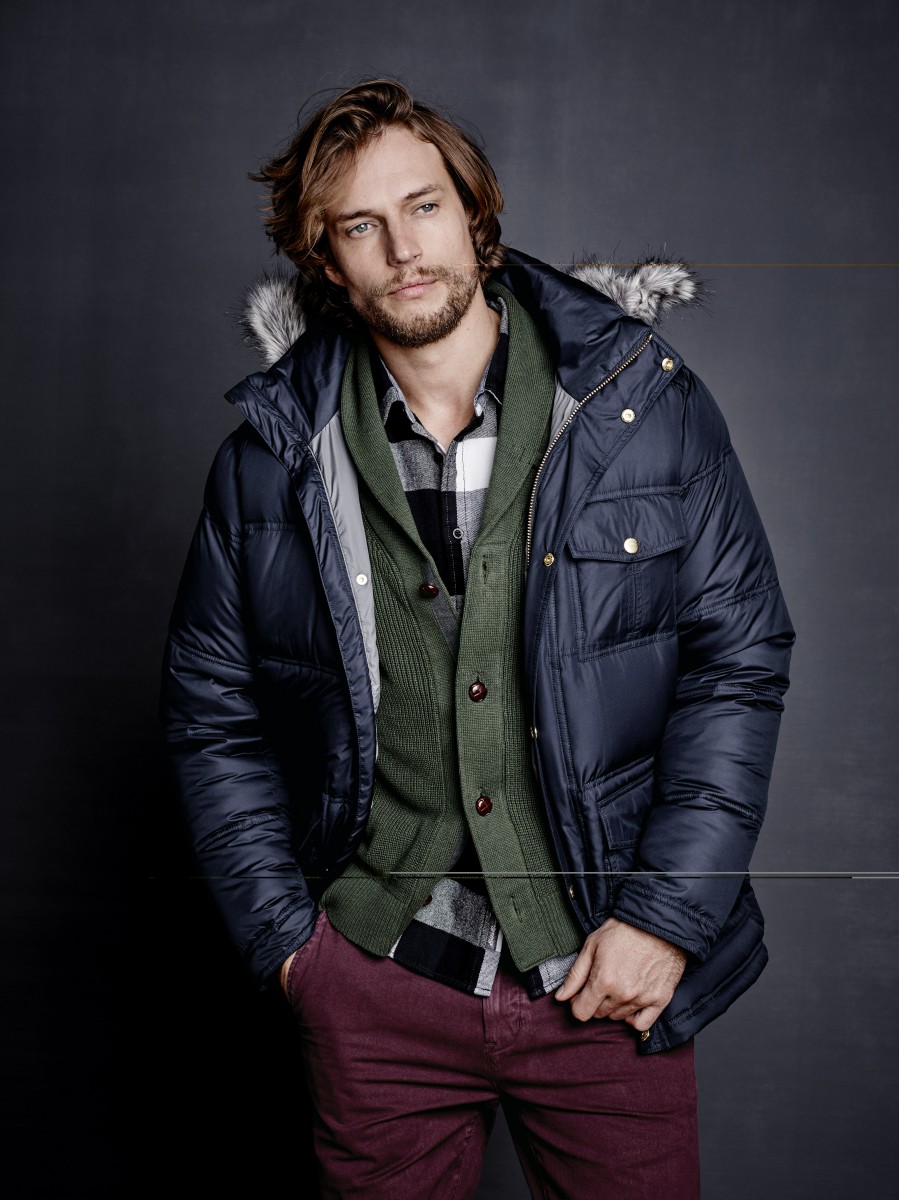 That bomber jacket is the bomb (pun intended). You've done other cool collabs, right?
I did a limited-edition men's suit line with Albert Hammond Jr. that was exclusive to my store Confederacy (RIP). The suits got a ton of attention because Ryan Gosling wore them in Crazy Stupid Love. We sold out of them, two seasons in a row.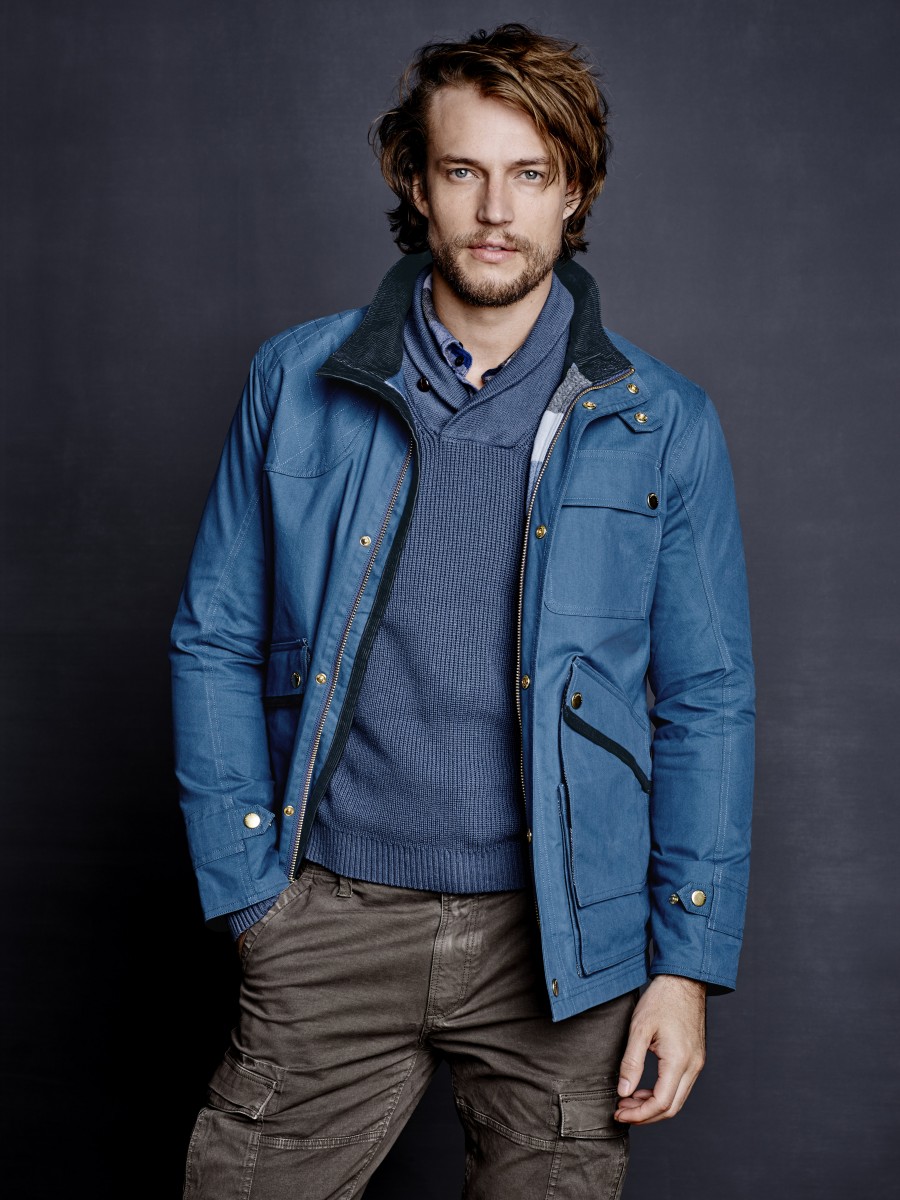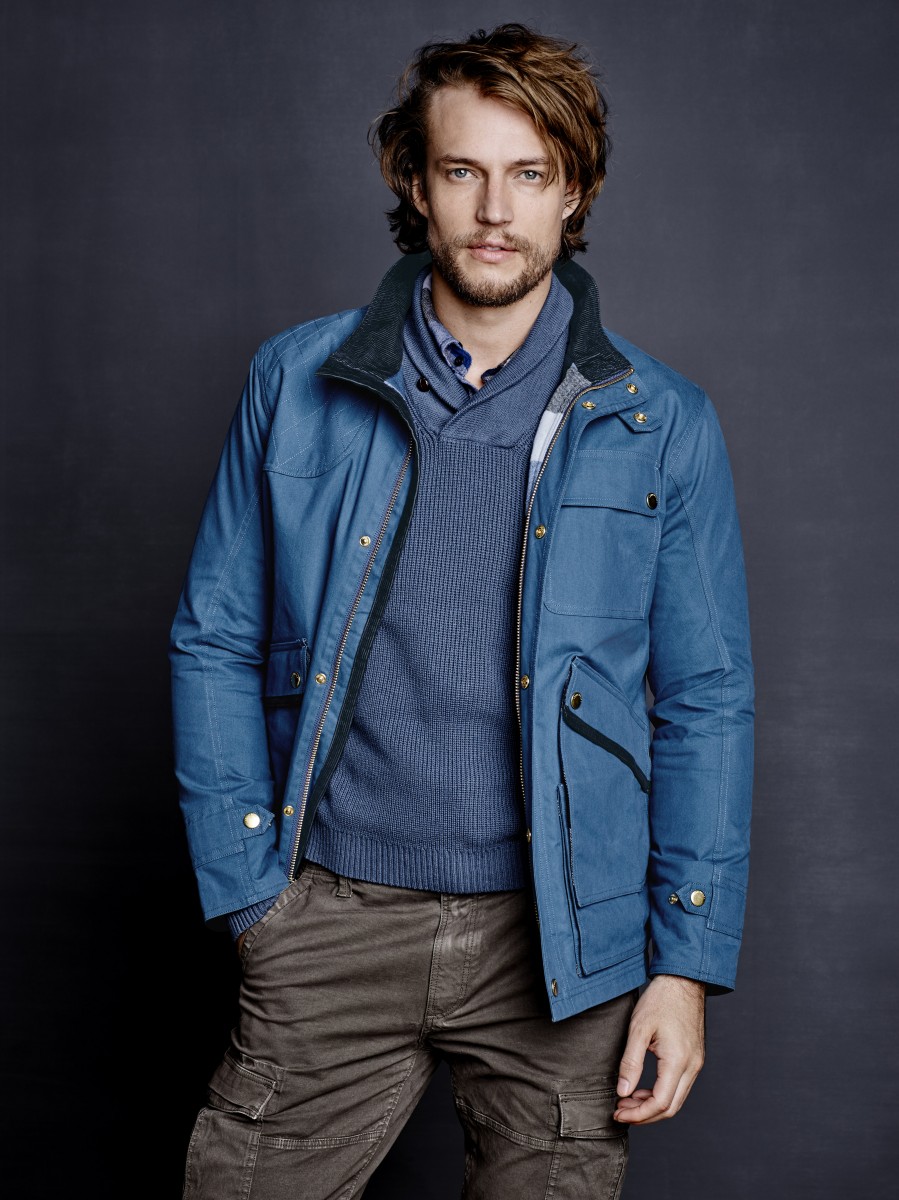 Will you be wearing any of the Eddie Bauer pieces yourself, even though they're designed for men?
I would probably wear the parka in a size small. I saw a lot of girls trying that on at Sundance, which I thought was funny and cute. And I'd definitely wear the marled sweater! But I'm hoping we add a women's line soon. I'm getting so many girls asking me for it. My favorite piece has to be the green modified Skyliner bomber, of course, as well as the Field Jacket. My favorite part of the whole collection is the gorgeous autumnal colors. I'm sort of known for putting men in color…and for all the gold hardware."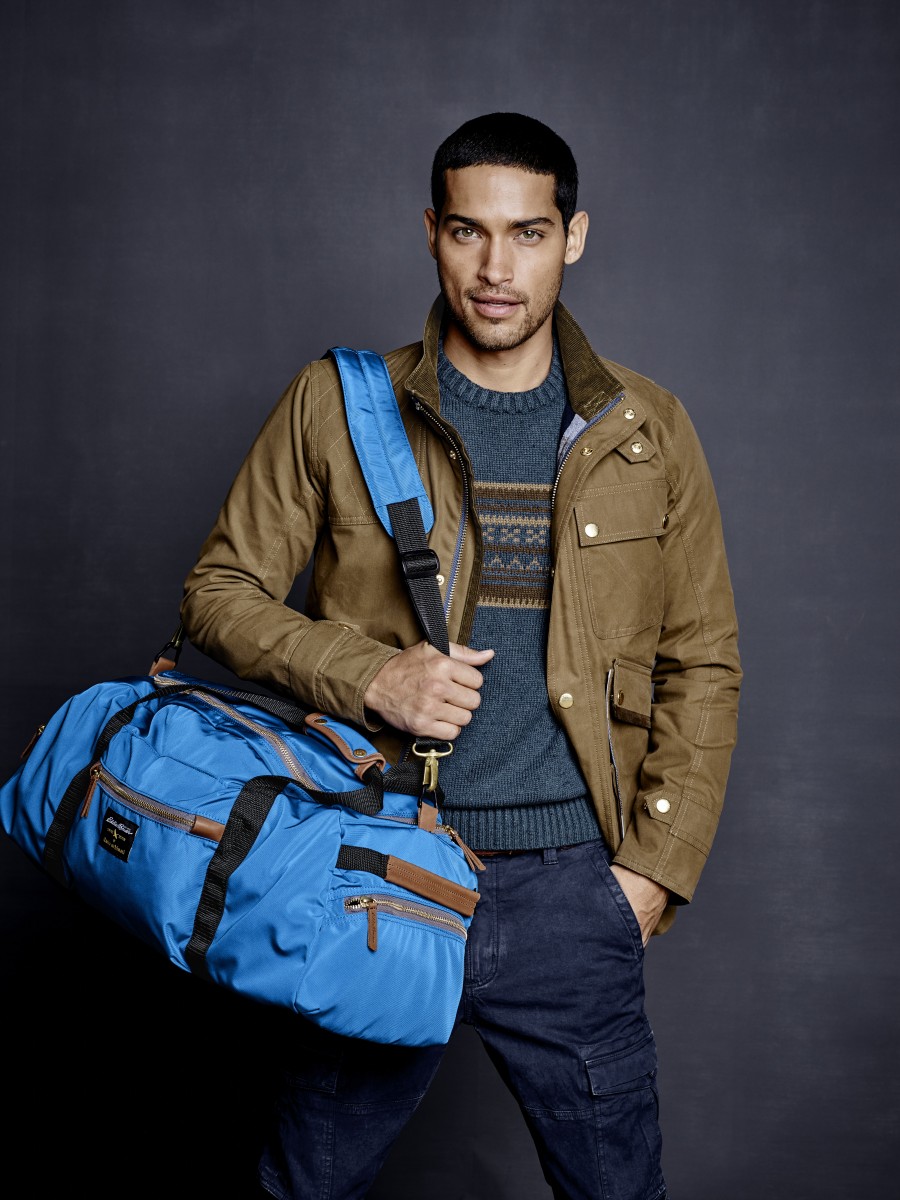 It was so chic that you launched the line at Sundance, where all the cool actors converge.
Sundance just seemed more clever and on-point for an Eddie Bauer collab winter collection than NYFW. I like to try to do things a little differently instead of moving in an automated fashion or doing things just because it's what people do. My friends and clients who showed up at the party, like  Norman Reedus, Andrew Lincoln, James Marsden, Eli Roth, Lorenza Izzo, and Mindy Kaling, all just sort of showed up at the same time, and it was really fun. And earlier in the day some people I'm a fan of came by, like Kristen Wiig and Ethan Hawke. So that was rad. I feel genuinely very happy and proud of the line; getting to show it to everyone was really exciting.