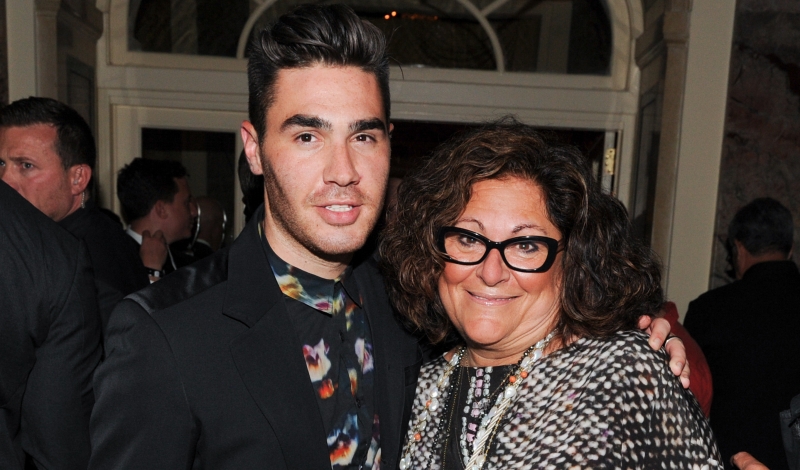 Billy Farrell Agency
The Assistant Files, Vol. 63: Sam Woolf, Fern Mallis
|
Chicettes, did you miss your weekly installment of The Assistant Files? Fret not, we're back! For this installment of the series, we're delving into the fabulous life of the Aussie assistant to one of New York's fashion trailblazers, Fern Mallis. Her go-to guy, Sam Woolf has attended Fashion Week in Dubai and shared a cup of coffee with Valentino Garavani on the job. He gave your Daily an inside look…
What's your backstory?
I moved to New York from Australia two years ago, and when I first arrived, I was working with a bunch of stylists. My roommate-slash-best friend, who I moved here with, was working for a digital start-up agency that closely with the PR firm Lippe Taylor. Through her, I got a meeting with Maureen Lippe, the founder and CEO of the agency and a former fashion editor at Vogue. In my meeting she gave me some advice and told me she'd send around my resume once I fixed it up.
Did anything come from that meeting?
About a week later I got a phone call from Fern's former assistant. I went in the next Monday for an interview, and that Wednesday, I started the job! The old assistant's last day was Friday, so he trained me for three days and then I was on my own. I've been here ever since.
How much did you know about Fern before you interview with her?
I knew who Fern was, but I didn't know how well-known or how much of a celebrity in the fashion industry she was. I knew she was a big name and that she was up there with the heavyweights, but I didn't know the effect her name had.
Your title is creative assistant. What does that mean?
Normally, an executive assistant just controls their boss' schedule, their calendar, and booking their boss' trips overseas. I do all of those things, but on top of that, Fern has multiple things going on at all times, so I basically do everything for her.
Like what?
For her ongoing series of interviews at the 92Y, I have a list of who we should feature next or who we should get in touch with. I also organize how to get in touch with them. Fern also has a Rizzoli book coming out, called Fashion Lives: Fashion Icons With Fern Mallis with all the interviews she's done at the 92Y. I was in charge of getting all the photos to accompany the interviews and clearing the rights for every photo, which was a huge task. Fern also has a radio show, and a lot of the time I come up with the content, or I think of young and cool people who are a good fit for the show.
Do you get to interact with the guests that participate in Fern's 92Y talks?
Well, before her talk with Valentino, Fern and I went to Giancarlo Giammetti's penthouse for a coffee. It was Fern, Valentino, Giancarlo, Carlos Souza, a representative from KCD, and me. That was amazing. I was sitting down with Valentino for a coffee, surrounded by the best artwork in the world and the best view in all of Manhattan.
What was Valentino like?
He was really funny and very humble. There was a lot of staff around, but he couldn't have been nicer. We took photos with him and we were there for about an hour. That was one of the coolest things I've gotten to do.
Any other highlights from your gig?
Last year I went to your event, the Fashion Media Awards, and every single person who is anybody in fashion was there. I absolutely died when I saw Tom Ford. And I got to meet him. He was such a gentleman; he shook my hand and kissed me hello. Fern knows him so well! I met Naomi Campbell that night, too; Fern's known Naomi for such a long time.
Have you had a second encounter with either of them?
I was at The Boom Boom Room a few months ago and I was in the elevator on the way down, and Naomi was in the same elevator. She totally remembered me, it was crazy!

What's New York Fashion Week like for you and Fern?
During Fashion Week I get to go to pretty much every event Fern goes to. We have a driver that picks us up every morning from her apartment who takes us to every show, and everywhere we need to go between shows. Each season we pretty much go to the same shows, although Fern likes seeing new designers and supporting fresh talent.

Ever been to an international Fashion Week?
I went to Dubai for Fashion Week last year, only three months after Fern hired me.
Which other Fashion Weeks is Fern a big proponent of?
She loves regional fashion weeks in America. She's a big supporter of Charleston Fashion Week, and she also does St. Louis Fashion Week. She loves supporting young designers, and she firmly believes that you don't have to be in New York to be a designer; you can do your own thing.
How many nights a week does Fern hit up the party circuit?
Four, on average. She generally has events Monday through Thursday, and then she goes to her house in the Hamptons for the weekend. She's rarely ever home at night.
Have you ever been to the Hamptons with Fern?
I usually only go out to the Hamptons for day trips, like last year when we went to Super Saturday, the big charity shopping event. Fern has this amazing little secret oasis; her house is on a lake! I totally understand why she wants to go out every weekend.
Do people recognize her in the streets?
Some people do come up to her in the streets, usually young kids. Or if we go into a café, I'll hear people whispering 'Oh, that's Fern Mallis.' Especially during Fashion Week, when she's walking around in the tents, people will come up to her and ask to take photos with them, including middle-aged women who love that she's an independent, powerful, successful woman. At fashion events, there are always people asking for photos.
Do you help Fern with social media?
Before I started, Fern had Instagram, but she didn't really use it. Once I started working with her on it people kept complimenting her on the posts. After that, she realized that she should stay on top of it. She posts some of her own stuff, but when we're doing the Sirius XM radio shows, I generally Tweet, Instagram, and Facebook about everything.
Is Fern a fan of the selfie?
Yes, she is. She loves selfies.