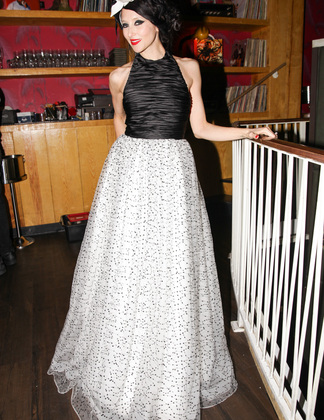 Stacey Bendet Reveals Her Inner Marshmallow Maven
|
For a holiday that's all about tradition, Alice + Olivia's Stacey Bendet sticks to what she knows best: marshmallows! Decked out in her seasonal garb for a destination din, just don't expect Bendet to be spending too much time hovering over the stove…
What's the one dish you just can't get enough of?
Sweet potatoes with marshmallows on top!
Are you put in charge of making it?
My job every Thanksgiving since I was five or six years old has been to put the marshmallows on top of the sweet potatoes.
Yum!
This is about where my cooking skills start and end.
And what will the chef be wearing?
Something autumnal and over-the-top!

Where's Thanksgiving taking place this year?
I'm going to Turks and Caicos with my husband, daughters, and in-laws.