Sherri Hill, a longtime Jovani alum, broke out on her own with an eponymous line in 2009. The collection made its NYFW debut in 2011, with Kendall Jenner (in her very first catwalk appearance) and Carmen Dell'Orefice on the runway. Hill filled us in on how she got into the eveningwear game, what it's like running a family business, and her upcoming bridal foray.
How did your eponymous line come about?
I worked with other designers over the years and appreciated the experience very much, but it came time for me to branch out on my own, so my family opened our company six years ago. Frankly, we didn't have amazing expectations, but we were thrilled by the response. We got very lucky that various retailers picked up on our line—and then because of social media, girls started going to stores requesting our collection. Then buyers who hadn't originally bought our line all jumped on board.
What's it like working with your family?
It's been wonderful. My son runs our company. My husband was an attorney for many, many years and he quit his career to join—he cleans up all of our messes. [Laughs] I have another son and a daughter who also work with us in a lot of capacities. I'm very fortunate, because I get to see my children every day of the week.
When you were studying fashion at the University of Oklahoma, were you set on designing formal frocks?
I accidentally stumbled into it. A lot of young designers are attracted to it because you can be extremely creative.
How would you describe your designs?
Our main focus is still eveningwear, and we do everything from prom to high-end designer looks. It's like how other companies have diffusion lines—ours are just all under one label. As a small company, we were afraid that if we put too many [diffusion] labels out there, we wouldn't be as effective.
What's your design process like?
A little bit of everything. Sometimes it's just pure panic about putting a whole collection together!
Which celebs have donned Sherri Hill?
Selena Gomez, the Kardashian family—primarily Kendall and Kylie [Jenner], and Bella Thorne. We're actually doing a collection with Bella, which will launch shortly. She's been a wonderful person to work with. We're also doing a collection for our prom line with Sadie Robertson from Duck Dynasty.
Kendall made her catwalk debut in your show. Thoughts on her modeling ascent?
I'm excited for her! To see a girl her age able to handle all she's doing right now? I just think, "You go, girl!" She modeled with us early on—I remember when she was self-conscious and shy, and it's been fun to see her blossom.
What is Sherri Hill's signature?
What I hear from our buyers and customers is that they love the construction. When pieces are on camera, every detail shows, so the fit has to be impeccable. We can make a woman's body look fabulous! I was fortunate enough to work with some couture pattern makers and Hollywood costume designers earlier in my career, and I learned a lot from that.
How long have you been showing at NYFW?
This is our fourth year!
What's your go-to eveningwear style?
Something fairly simple—a slim silhouette in a subdued color.
What was your own prom like?
I'm from a very tiny, conservative Southern town—believe it or not, the local churches didn't allow a prom in our town. So I sort of had a prom, but it wasn't a big thing. I made my own dress—it was ivory and very simple.
Do you get feedback from customers?
We do, and it's quite heartwarming. The best is when girls who've worn our designs for years, call or e-mail asking if I can possibly do their wedding gown. We realized we're really high up on Google searches for bridal, and we didn't even do bridal, so we're launching our first bridal collection next month. It's an easy expansion for us, but a whole different set of buyers and retailers. We're being very careful about which [retail] outlets we go to; we're keeping it very limited.
Is bridal design a really different endeavor?
No. You still focus on making the girl beautiful on the most important day of her life!
You've also designed Miss America, Miss USA, and Miss Universe dresses, right?
Yes, we do a lot of that—it almost happened by accident. Now we do a lot of custom designs for those girls, or they buy looks from our higher-priced collections. It's almost like costuming—everything has to look great on stage and on camera.
Have you considered doing more casual collections?
The formal pieces are very full-time for me, but as our company expands, of course we're open to bringing in other designers to do that sort of thing.
You are in 800 stores and over 30 countries. How do you plan to expand next?
We definitely plan to expand more internationally. Our growth has been through media and word of mouth. We don't have sales reps—people just come to us. We're pretty strong in the Middle East, and we're doing well in Russia, and also in some European countries, but we have to do a lot of research and investigation on where exactly we belong in other European countries.
What's it like when you're in town for NYFW?
I stay at the The Plaza all week, which is where we do our show. I just love it! The people there are so kind and hospitable; it's a nice home away from home.
 Kendall Jenner walking Sherri Hill's Spring 2012 runway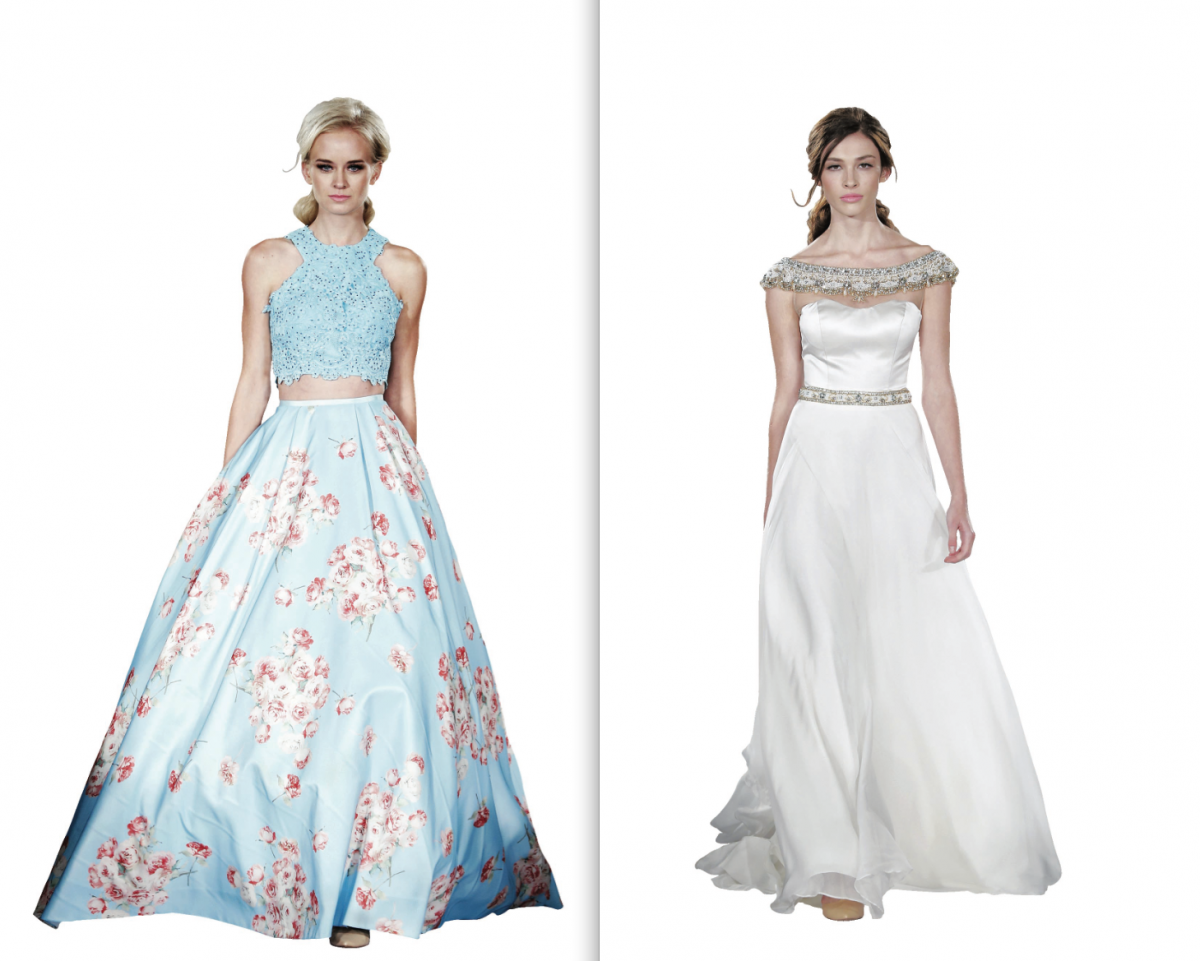 Sherri Hill Spring 2015