He's baaaaaa-aack! Our fave Hearst homme, Sergio Kletnoy, JoCo's right-hand man at Cosmopolitan and oodles more, has weeks worth of envy-inducing moments on and (often) off the clock to recap for vous. Take it away, Sergio! 
You haven't heard from me in a while… OK, a long while! I haven't called, e-mailed or even sent happy thoughts, but don't take it personally. It wasn't you, it was me. I just needed to take some time to sow my wild oats and figure us out. I now realize what I've been missing and I'm finally ready to commit. I know you want to be informed on what I've been doing since we last spoke, so I'll fill you in on all the fun things JoCo and I have been up to since our last time together…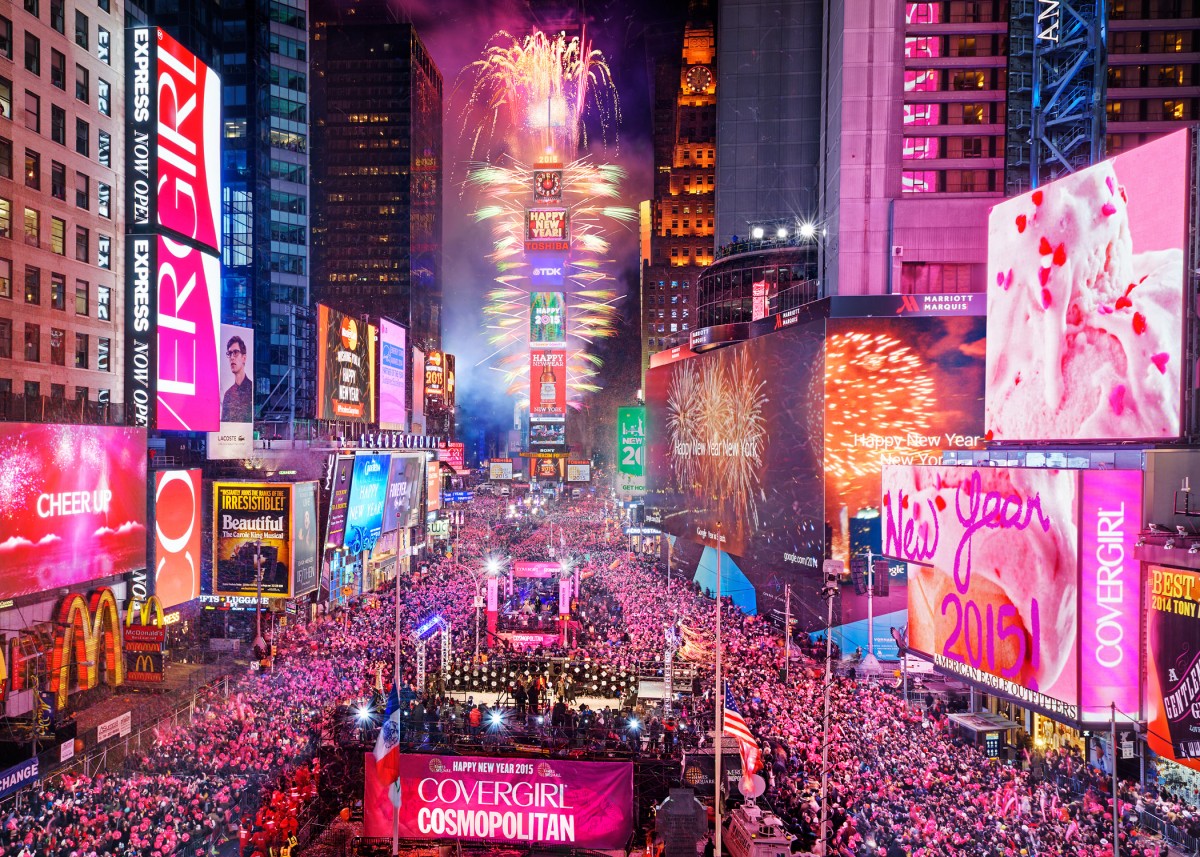 THE BOSS whisked her brood to London for the holidays and got back just in time for Cosmo and COVERGIRL's New Years eve celebration in Times Square. New Years is a huge deal for Russians. We get toasty and merry and commemorate the passing of the old year with our loved ones. Hence the reason I couldn't be in the freezing weather with JoCo and her co-host for the evening Kat Graham. So once again I dusted off my passport and jetted off to Mill Basin, Brooklyn, where we feasted on Russian dishes and endless gallons of Belvedere. This is how we do (but only once a year)! While I was popping bottles with my mom and grandma, JC and over a million of her closest friends had the time of their lives in the middle of Times Square. Oh, and at least half of those people were rocking our official color–you guessed it, pink! Last time I saw this much pink was in the photos of World's biggest Barbie house in Shanghai.
A few days later I caught one of the final performances by the one and only Lypsinka with one of my favorite people in the world, legendary designer Isaac Mizrahi. It was my fifth time seeing the brilliant John Epperson transform into many beloved characters, including Gloria Swanson, Patty Duke, Bette Davis and Joan Crawford. After the show we went backstage for a quick hello; Miz and Lyp go way back and hearing their stories about the good ol' days was a joy. Picture it, Sicily 194… Oh, sorry… Wrong show.
Next up, the Cinema Society with Montblanc and Dom Pérignon hosted screening of Sony Pictures Classics' Still Alice. Julianne Moore is devastatingly brilliant as a renowned Columbia professor living with early-onset Alzheimer's disease. For the last hour of the film, I sobbed like a baby. Julianne was Meryl Streep good! In fact, if there's any other actress who deserves to be worshipped as much as Meryl, it's Julianne. (Shut it, Billy Eichner, keep your comments to yourself!) The room was packed with famous faces: Alec Baldwin, Kristen Stewart, Kate Bosworth, Katie Couric, Prabal Gurung, Laverne Cox, and Ebon Moss-Bachrach from Girls. At the after party hosted at White Street, I finally met Sting!!! Deep inside, I wanted to scream like a little girl, but somehow I held my composure. I guess I'm growing… I wanted Trudie and Sting to adopt me, but when you love somebody, you're supposed to set them free… Free free, set them free…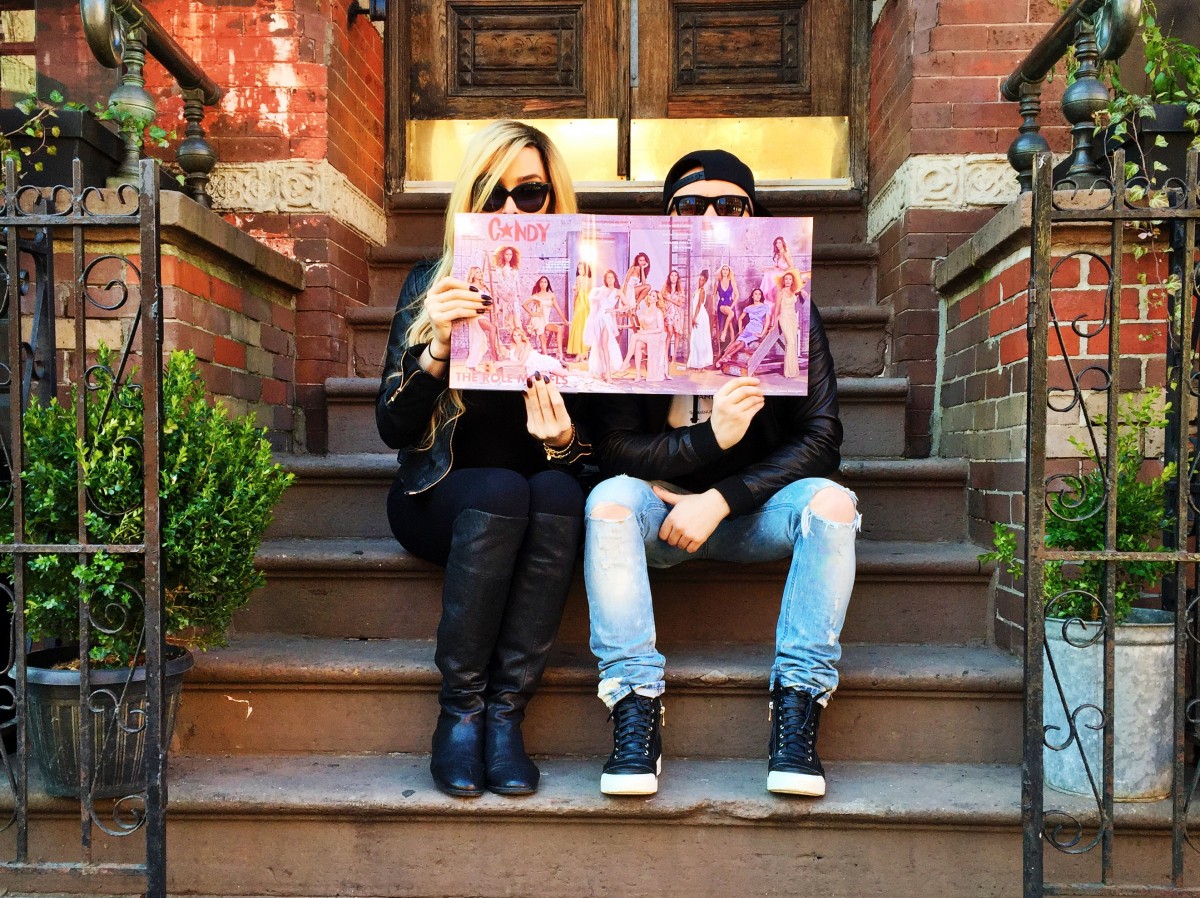 I'm also beaming with pride and excitement for one of my dearest friends, Dina Delicious. Not only is Dina sharing the current 5th anniversary cover of Candy Magazine with world's biggest transgender stars, including Laverne Cox and Janet Mock, but she also just released her new single and video "Tick Tick Trick", which I'm obsessed with. Gay Times UK called her "bold, brash and loud and her sassy attitude is empowering on a Spice Girl level." I've been calling her "Fierce Spice" for years, so obviously we're on the same page. So what are you waiting for, you better get her single pronto!
Over the weekend I celebrated lots of birthdays: my Russian BFF and her husband, their daughter, my niece and the most important woman in my life–mama Kletnoy. Happy Birthday mom, I love you!
A few days ago, I attended the Cinema Society and Tod's premiere of The Film Arcade & Cinedigm's Song One starring Anne Hathaway. Anne is warm, caring and lovable as a young archeologist who is forced to return home to see her injured brother and falls in love with his favorite musician. Not surprisingly, the film made me fall in love with Anne…There, I said it!
Finally, I once again interviewed one of my favorite Brits, Marina Diamandis aka Marina & the Diamonds, for an upcoming issue of Cosmo. We met after her super exclusive performance at the Atlantic Records office. It totally felt like a speed date. Marina ate tuna and I only had water, but even with tuna breath I didn't love her any less. She was radiating joy and seemed happier than ever. I'd like to think that I was the reason for her happiness…She might deny it, but we all know I have that effect on people. Be sure to check out her latest single "Immortal" and pre-order her new album, FROOT, out in April 6th.
"Lie To Me" by Milo Greene
"Elastic Heart" by Sia
"King" by Years & Years
"Memorials" by Laurel
"Talking Body" by Tove Lo
"Spark The Fire" by Gwen Stefani & Pharrell
"CATCH" by Allie X
"Jump Hi" by LION BABE & Childish Gambino
"Right Here, Right Now" by Giorgio Moroder & Kylie Minogue
"Firestone" by Kygo & Conrad
"Under The Influence" by Elle King
"Spotless Mind" by Jhene Aiko
"Love Me Like You Do" by Ellie Goulding
"Doing It" by Charli XCX & Rita Ora