Sergio Kletnoy, right-hand everything to Cosmo EIC Joanna Coles, has had an exhausting two weeks: a superquick jaunt to L.A. for a major shoot, a saucy feast with friends in Brooklyn, a couple of bashes and music star sitdowns, and more. Sounds like it was worth the fatigue, non?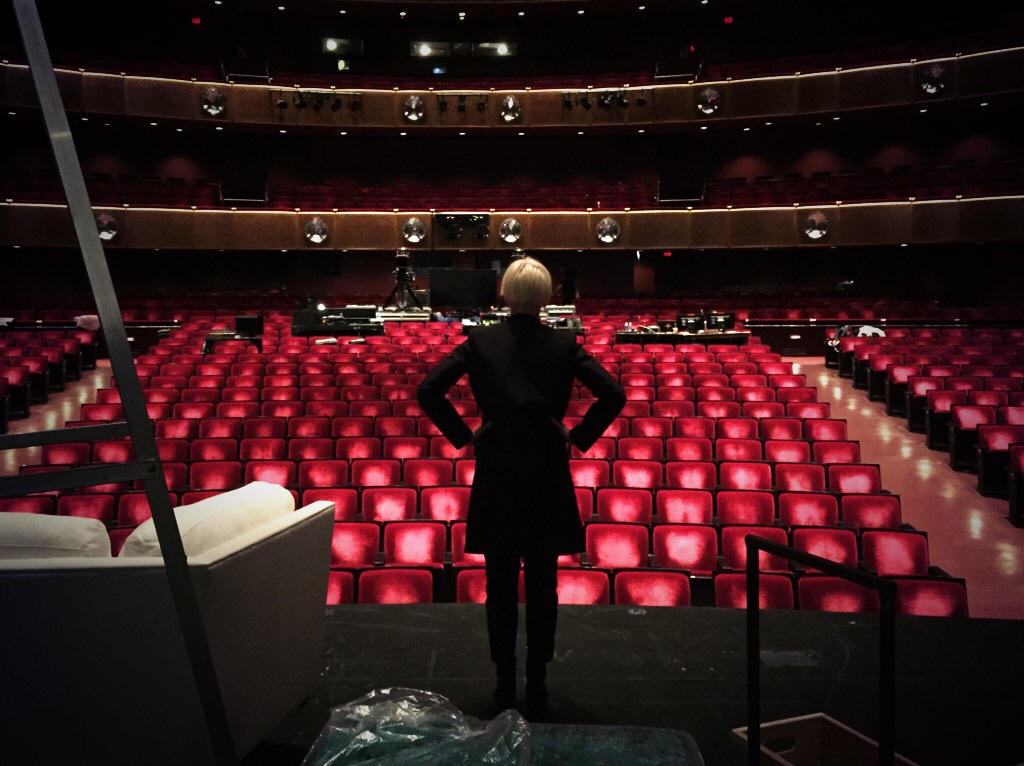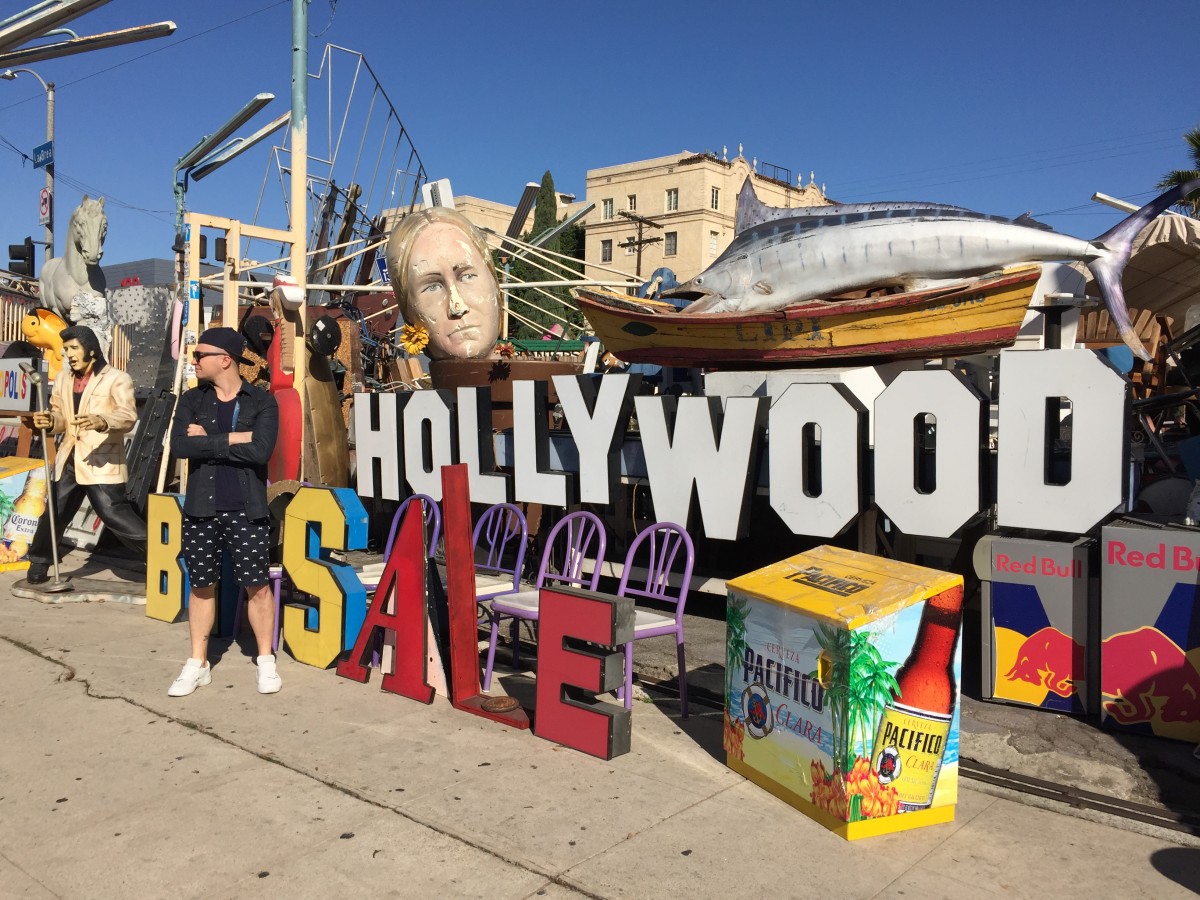 For the past few days, I've felt like one of the zombies on The Walking Dead, only not as chic. I had no sense of what day of the week or the month I'm in. I flew in to LA for 36 hours for a dream cover shoot with a platinum blonde superstar and jumped back on the red eye to prep for Cosmopolitan's first ever Fun Fearless Life conference, taking place this weekend at Lincoln Center.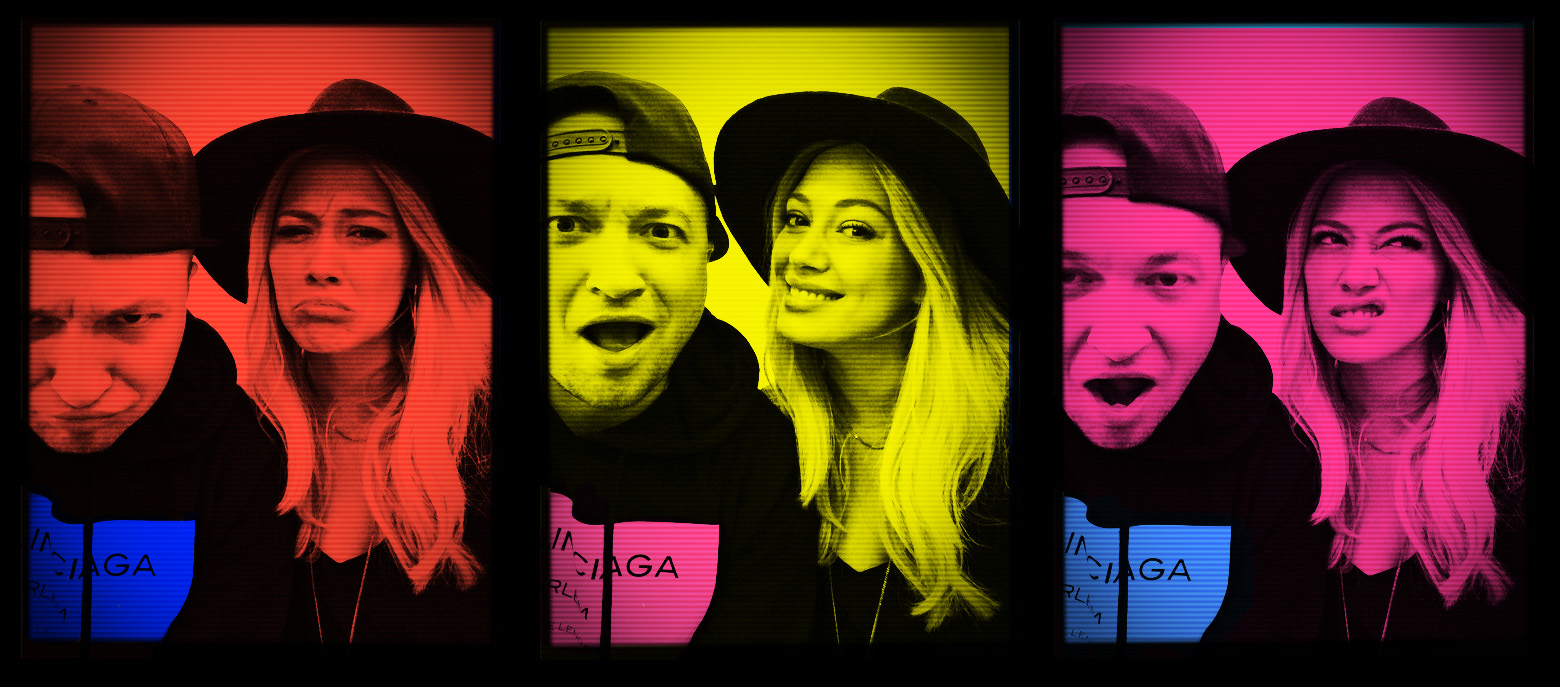 Before the blink-and-you'll-miss-me trip to the West Coast, I had an office visit from the adorable Hilary Duff. Back in 2004 while working for the World Music Awards, I was obsessed with HD and booked her for the show. All I remember is standing by the side of the stage, nervously watching Hilary perform "Fly" and singing along to every word. I was so captivated that I couldn't even introduce myself. Upon meeting Duffster this time around, I told her about our almost-there-but-no-cigar encounter, she laughed and told me that she still gets nervous when meeting new people. Imagine how she felt hearing my creepy story…
A few days later, I attended the RADiUS TWC and Cinema Society New York premiere of the dark thriller "Horns" starring Daniel Radcliffe, Juno Temple, and Heather Graham, followed by an after-party at Jimmy at the James Hotel. The complicated story is about a passionate love affair between Daniel and Juno, which ends in rape, murder, and revenge and is based on Joe Hill's novel of the same name. Radcliff grew into a brilliant actor and is a lifetime away from that prepubescent kid portraying a wizard. His performance was heart-pounding, nail-biting, and, from what I heard, hair-raising (I shave my hair, so my scalp just sweats a lot). Plus, I sat between Nas, Olivier Theyskens and Sean Young…

The next evening, I dusted off my green card and took the M train to a magical place called Williamsburg, Brooklyn. I got lost twice trying to find Patrizia's of Brooklyn where my dear friend Nicola celebrated her "21st" birthday party over a family-style Italian feast. She even hired a beautiful couple to perform songs for us throughout the night, singing everything from Beyonce and Shirley Bassey to Dean Martin and Frank Sinatra. There's truly nothing better than listening to classics while stuffing your face with crunchy eggplant parmigiana, finger-licking-good peperoni pizza, and mouthwatering pappardella alla Bolognese. Viva Italia and Nicola!
My holy grail of the week came courtesy of Valerie Cherish's comeback in HBO's The Comeback. Through deep-rooted connections, I scored a DVD of the first five episodes and ended up watching them three times in a row. It's truly one of the funniest and smartest sitcoms ever produced. Lisa Kudrow is painfully awkward and laugh-out-loud funny as Valerie Cherish. I adore her! RuPaul, Andy Cohen, and Seth Rogen make special appearances, but that's the only thing I will tell you. The first new episode in eight years will air this Sunday, so set your DVR's.
I also attended the viewing party for K Michelle's brand new VH1 reality show, My Life. I always knew she can sing, but I was pleasantly surprised at how much I actually liked the no-frills, painfully real, and uber funny Kimberly Michelle Pate aka K. Michelle. Her brand new single, "Love 'Em All" is fire, and the album is coming your way in December.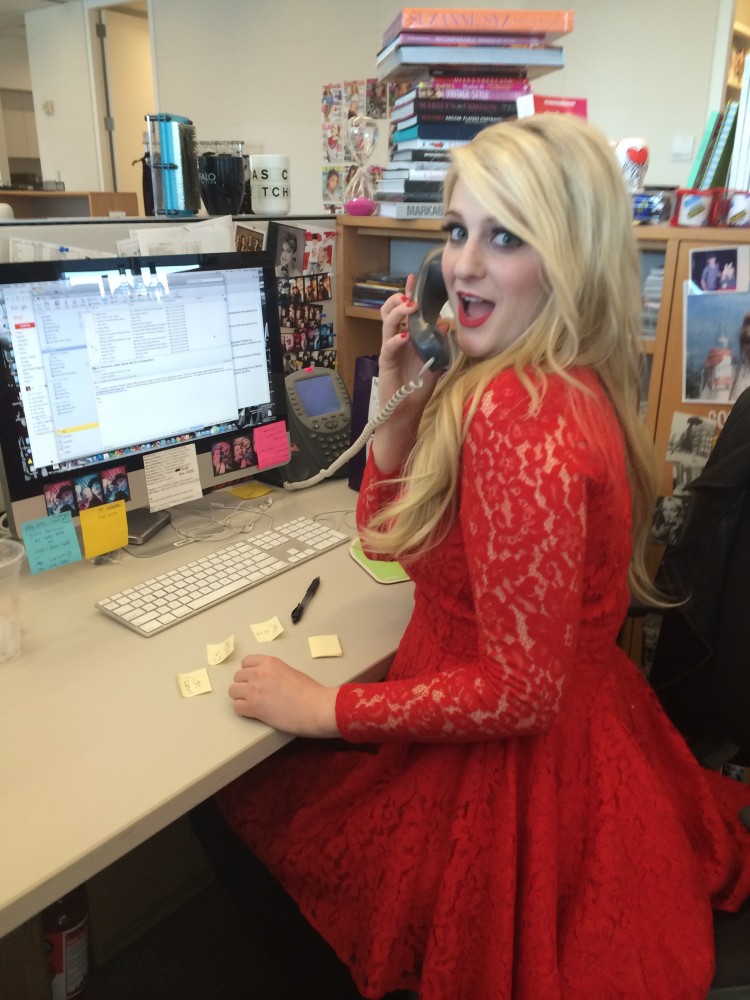 Also, while I was working on my tan in Hollywood, THE BOSS had a visit from one of the hottest new pop stars in the world, Meghan Trainor. For the last few months I've witnessed JoCo humming "All About That Bass" on the daily and I'm kinda glad I wasn't at the office to witness their meeting. The word around the office is that Meghan taught Joanna a few dance moves. For all we know, she'll debut some of these moves at this weekend's Cosmo conference (fingers crossed). Lincoln Center ain't ready!
Oh, and my interview with one of the greatest voices of all time, the legendary Annie Lennox, is finally up on Elle.com. Annie was delightful. She told me magical stories about filming the "Sweet Dreams" music video, being inspired by Mary Poppins, and her extraordinary new album "Nostalgia". You must get it now!
Have a great weekend and be sure to check out my fave new tunes below:
OBSESSED:
"Body" by NIIA
"Ex's & Oh's" by Elle King
"Yellow Flicker Beat" by Lorde
"Who We Are" by Golden Coast
"Basically" by Tei Shi
"Kryptonite (Dr. Fresch x Tendra Remix)" by Big Boi
"Somewhere Else Tonight" by Mansions On The Moon
"Loop De Li" by Bryan Ferry
"Tribe" by Theophilus London & JesseBoykins III
"Let It Be" by Chrissie Hynde
"Memorials" by Laurel
"All About It" by Hoodie Allen & Ed Sheeran
"Lolita" by La+ch
"I Followed You Home" by Eliot Sumner
"Bomb" by 1987
"I" by Kendrick Lamar
"Once Upon A Dream (Young Ruffian Remix)" by Lana Del Rey