What time is it? Sergio time! Joanna Coles' trusty right-hand everything, Sergio Kletnoy, took a moment from his busier-than-ever schedule to fill us in on all the epic adventures of the past two weeks, including plenty of very special music biz encounters. Prepare to be at least a little bit envious, darlings…
In the blink of an eye, another two weeks have passed. Juggling THE BOSS' demanding schedule hasn't been easy, so I pulled myself away from all things Cosmo and Seventeen to write about my latest adventures. The moment I sat down at the computer, it all went to hell in a handbasket. JoCo called my name about 15 times: "Serge, can I have some herbal tea?" "Serge, can you book me a reservation at White Street in Tribeca?" "Serge, can you call the Celine store and see if they received the blazer I ordered?" "Serge, Serge, Serge…" Then the phone rang seven times, back to back. "Hello, I am the publicist for a metal polka band and they are in town this week. Can we come by and play an acoustic set for you?" "Hello, I'd like to file a complaint about the content of your magazine. There's too much sex." "Hello, is this Popular Mechanics?" At one point, I stepped away for a coffee fix (black, no milk or sugar) and Joanna answered her own (gasp) phone. It was a woman with a pitch about a story on the women's volleyball team. Guess what happened 30 minutes later? The pitch was in my inbox, and it was longer than a Jane Austin novel. Oh, brother! Not today…or any day that ends with a y!
Let's talk about the Cosmo sitcom in development for NBC. WWD thought it would be fun to play a game of casting couch with who would play JoCo in the series: Tilda Swinton, Anthony Hopkins, Margaret Thatcher, Meryl Streep, and my fave, Jennifer Saunders. I do believe Jennifer's Ab Fab sidekick, Joanna Lumley, aka Patsy Stone would be a much better choice. Sweetie, darling. They also thought Eminem should play me. No comment. A few days later in her interview with The Cut, JoCo said that I demanded to be in the show. So I did what any normal person in my position would do: I went on Twitter and said that my only demand is the be played by Ryan Phillippe. Ryan replied and asked to see some material… I'm finally being heard.
A few days later I caught the NYC debut of British stunner Laura Welsh at Rockwood Music Hall. Performing in a tiny room that seats about 50 people, Laura blew me away. Her voice is hauntingly beautiful, reminiscent of Sade, Jessie Ware, and Kate Bush and her music put me in a trance. Be sure to check out her self-titled debut EP (available on iTunes) featuring the chills-down-your-spine single "Cold Front".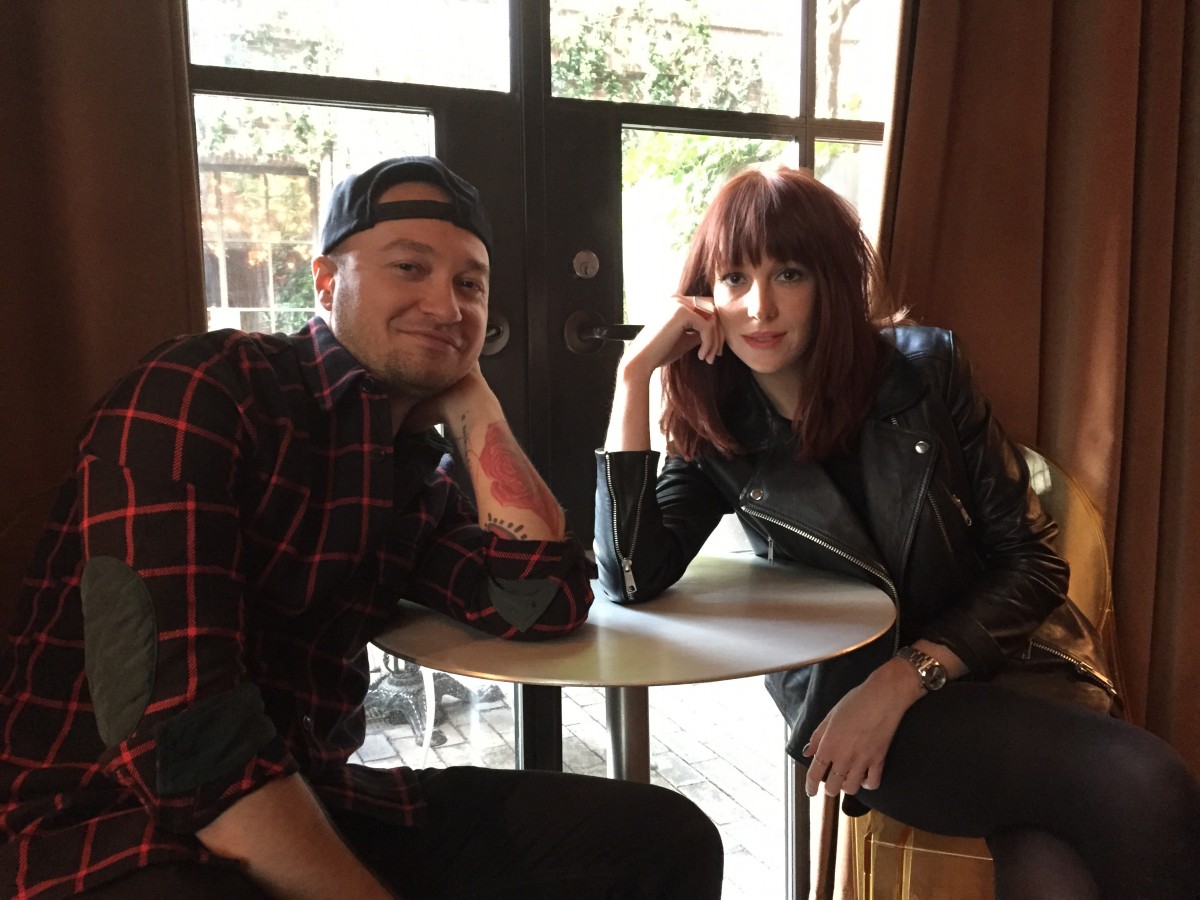 I spent the next day at a photoshoot for Cosmo's upcoming fashion story with singer-songwriter and L.A. native Jhené Aiko. I've been in love with Aiko's voice for years, and even featured her in Marie Claire way back. Jhené has finally unleashed her debut album, Souled Out, which debuted at the top of the R&B charts and features the stirring single "The Pressure". If you love Maxwell, The Weeknd, Sade, and D'Angelo, you'll love Jhené. Later that evening, I ended up at the The Spotted Pig for "The Romans Sessions" aka a Def Jam Records listening party for a brand new artist named Sam Romans. Check out his collaboration with Naughty Boy called "Home". This dude can sang!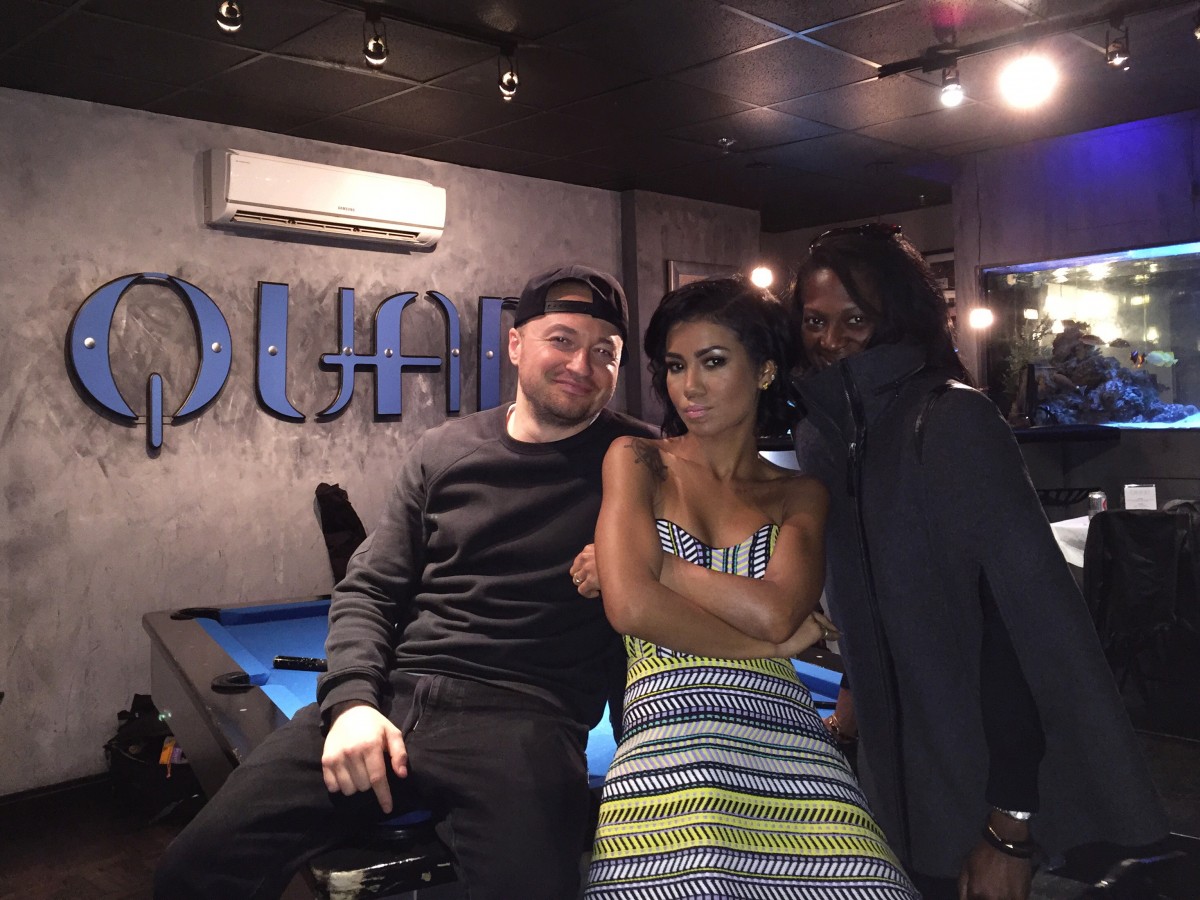 I also attended the HBO Documentary Films premiere of "Mr. Dynamite: The Rise of James Brown" at the Time Warner Center. This extraordinary documentary, produced by Mick Jagger, is about the hardest working man in show business; it's a must-see. You'll laugh and cry and walk away inspired by Brown's wondrous career. It's one of the best music documentaries I've ever seen.
My week ended with one of the biggest highs of my life. At a lightly-dimmed studio in Chelsea, I watched Annie Lennox rehearse with her band for over an hour. As I sat in a chair only a few feet away from one of the greatest vocalists of our time, I couldn't help but tear up. Yes, I do have a heart and I do get emotional; I'm not all Tin Man. This experience brought me back to my childhood, when I dreamed about meeting my idols. I had many, but very few molded me into the person I am today. Madonna has always been my Mount Everest, but Annie came a very close second. They are both strong individuals who provoke, push buttons, create, fight the good fight, and make us think. With almost 40 years in the music business, Annie has built a remarkable body of work, first with the Eurythmics and later with her solo career. Eight albums with Eurythmics, six solo albums, eight Brit awards, four Grammy awards, an MTV Video Music award, Billboard Century award, a Golden Globe award, and an Academy Award for best song: Ms. Lennox made unforgettable music, groundbreaking music videos, inspired countless musicians and made it all on her own terms. Her latest album, Nostalgia, is my favorite album of the year, and it's finally out on iTunes. My interview with Annie will be up on Elle.com next week, until then you can check out a preview in Liz Smith's legendary column.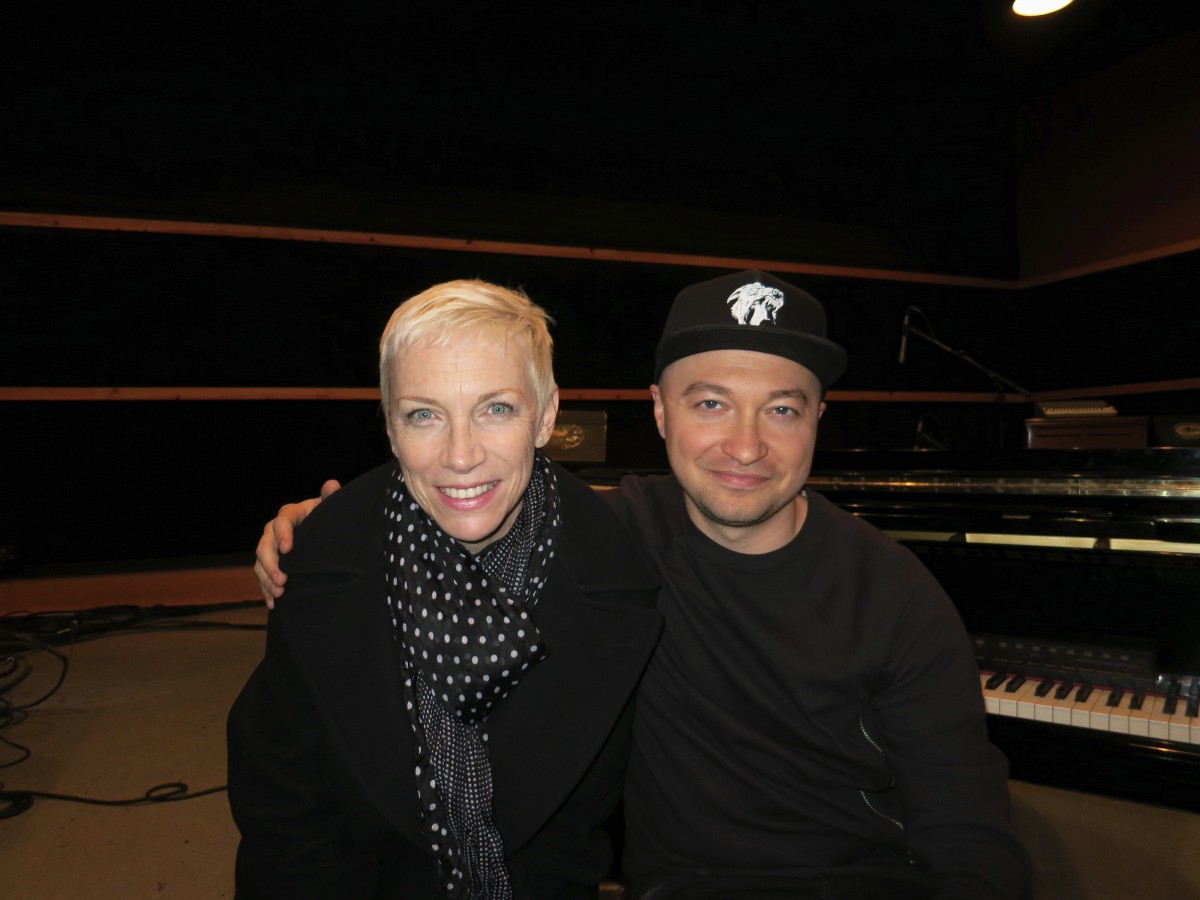 Have an excellent weekend and be sure to check out my fave new tunes below. I'll be back in a week or two, until then you can follow me on Twitter and Instagram @SergioKletnoy
OBSESSED:

"You're Never Fully Dressed Without A Smile" by Sia
"Froot" by Marina & the Diamonds
"Monument (The Inevitable End Version)" by Röyksopp & Robyn
"Heroes (We Could Be)" by Alesso & Tove Lo
"Telegraph Ave (Oakland' By Lloyd)" by Childish Gambino & Jhene Aiko
"Borderline" by Tove Styrke
"Head Up High" by Oh Land
"Playing Games" by Belgrave
"Right Now" by Mary J. Blige
"Shot In The Dark" by Aria
"Runaway" by GraceMitchell
"Open Season" by Josef Salvat
"When I Found You" by Francesco Yates
"Dragon" by Miriam Bryant
"L.A. Love (la la)" by Fergie
"Baby Don't Lie" by Gwen Stefani