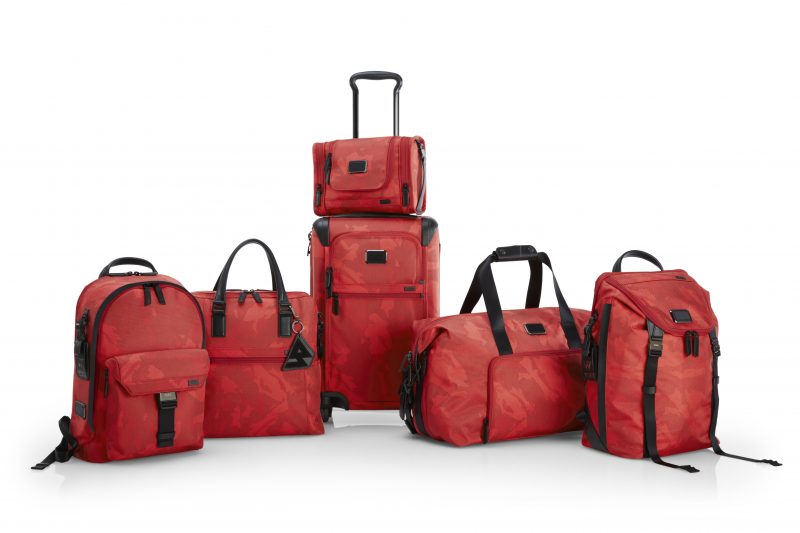 Tumi has dropped a new collab with Oklahoma City Thunder Point Guard and 2017 NBA MVP, Russell Westbrook, this month. The athlete worked hand-in-hand with the luxury luggage company to design the Tumi x Westbrook collection, which includes an international carry-on, a double expansion travel satchel, two backpacks, a jetsetter tote, a hanging travel kit, and the Westbrook dangler. Each piece features Westbrook's mantra, "Why not?" and will range in price from $55 to $795. The line features Tumi's high-performance ballistic nylon in a tonal red camouflage featuring black leather accents.
"I couldn't be more excited to collaborate with TUMI, a brand that I have been a loyal user of for years", said Westbrook in a press statement. "I've always enjoyed the process of transforming an idea through the design process, and the creative team at TUMI really executed my vision. I'm proud to share the functional and stylistic collection we've created together with people all over the world."
Tumi's new creative director, Victor Sanz, said Westbrook has been a loyal supporter of the brand long before the collaboration ever began. "It's made the experience in working together that much more enjoyable because he truly understands the product," said Sanz in the press statement. "Russell has been extremely hands-on every step of the way; the respect, professionalism and kindness that he's showed towards our entire team has been unparalleled."
The Tumi x Westbrook collection will be sold at Tumi retail stores worldwide, Tumi.com, and Kith.