By now you've likely seen the pic of Kate Middleton geeking out over meeting J.Crew's Jenna Lyons, but who else in fashion got some one-on-one time with the Royals while they visited New York during their brief visit? Yesterday Harper's Bazaar EIC and GREAT Ambassador Glenda Bailey, Georgina Chapman (with hubby Harvey Weinstein) and Burberry's Anne Vincent attended the Creativity is GREAT Britain's event in honor of the Duke and Duchess of Cambridge at NeueHouse, which also welcomed fashion's royal couple Mazdack Rassi and Zanna Roberts Rassi.
The designers of Suno, Erin Beatty and Max Osterweis, seriously scored this week when Hillary Clinton wore their Save The Elephants scarf, while attending a conservation reception at the British Consul General's Residence to meet our fave British tourists. The limited-edition scarf is inspired by the Save the Elephants movement in partnership with MADE Fashion Week and The Clinton Foundation, in an effort to draw awareness to the savage ivory trade in Africa, which is responsible for the death of more than 96 elephants every day. This is the same charity that Oscar de la Renta supported at his final show in September with attendees going home with a few words about the organization and a stuffed animal elephant.
You can't see his face below, but that guy charming Kate is our buddy and outgoing Dean of Fashion at Parsons at the New School of Design, Simon Collins, who is clearly saying something hee-lare-e-ous before a luncheon at the residence of the British Consul General.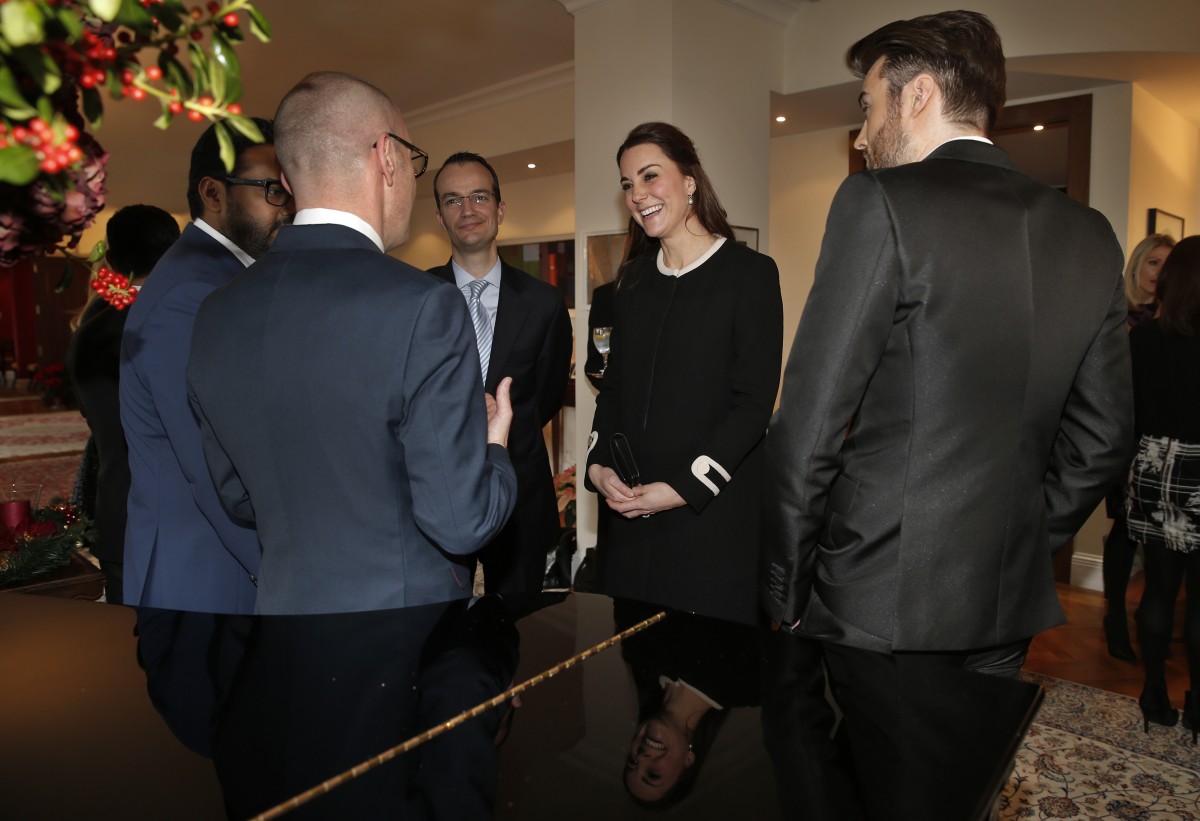 Meanwhile, Jenny Packham didn't even have to cross the pond to win the week when Kate attended the St. Andrews 600th anniversary dinner at the Met, wearing an off the shoulder ink blue silk tulle gown with a black velvet belt by the British designer. Hard to believe she'll be popping out a Royal Baby in April, right?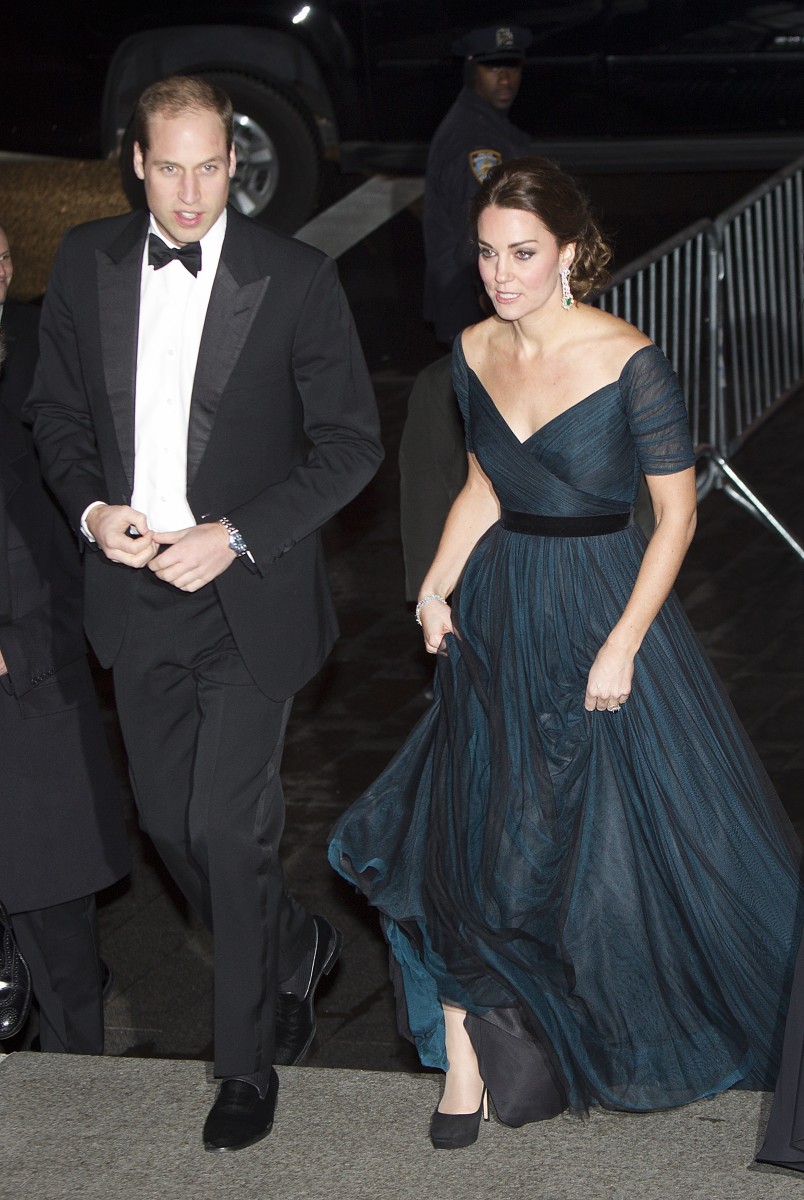 Nanette Lepore also got a boost this week when the city's First Lady Chirlane McCray wore a raspberry coat from the designer when meeting up with Kate. If the coat looks familiar, it's the same one she wore when hubbie Bill de Blasio was sworn in earlier this year. We know what we're getting Chirlane for Christmas.