Whether she's lounging poolside or cruising through TSA, Rita Shukhman, MCM's head of global digital marketing, makes sure to dress flawlessly. Ahead, she divulges her savvy sartorial moves to being a fashion ace for any occasion.
What's your personal style like?
I would describe my style as classic and polished, with more of a focus on fit versus trend.
What are your all-time favorite fashion brands?
I spent five years working at Dolce & Gabbana and have always loved their women's tailoring. I also love Balmain and Helmut Lang for their leather pants. Although MCM historically hasn't been an apparel brand, I've grown up admiring their bags, and now that [global creative director] Dirk Schönberger has come on board, it's quickly becoming one of my favorite fashion brands as well. Besides my love for ladylike dresses, I also gravitate toward an edgier, rock 'n' roll vibe.
Who are your greatest fashion inspirations?
I do have a shortlist of ladies whose style I love and admire: Coco Chanel, Natalie Portman, Kate Bosworth, Diane Keaton, and Janelle Monae, to name a few.
How has your style evolved over the years?
I'm not as conservative and rigid in my style today. In the past, I would be careful to color-coordinate my look; I took a measured approach to fashion. Now, I'm much more relaxed and playful in my styling. I've been mixing colors much more and really stepping out of my comfort zone with mixing high and low pieces.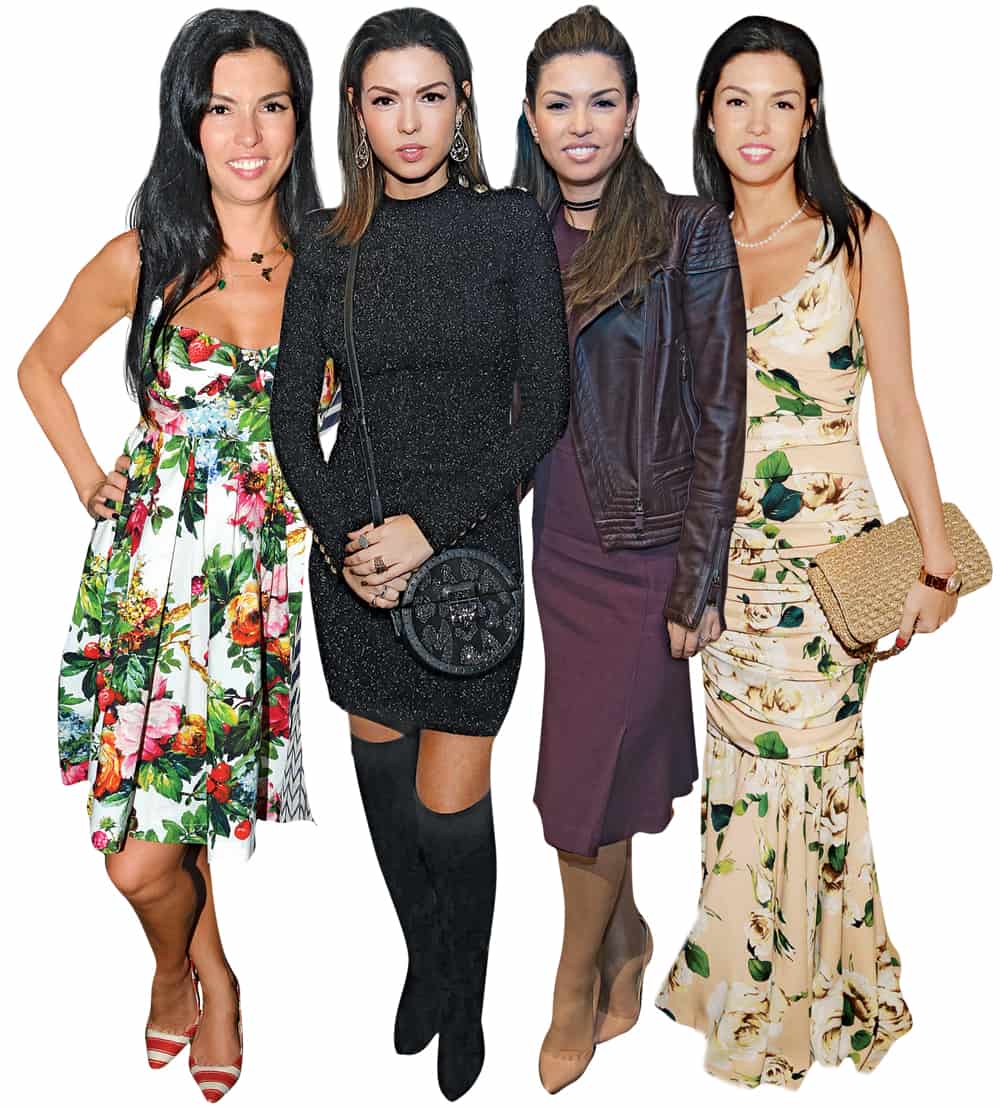 Which style phase or trend did you go all in for — and are relieved is firmly in the past?
Oh, there was a time when I went all in on the huge platform. I'm not very tall, and have always been rather thin, so looking back at my legs on top of these huge platforms literally makes me cringe. Besides looking silly, I attempted to put them on again today, and being that far off the ground actually makes me nervous and unstable. I felt like I would fall and break a hip!
What's the most surprising item we'd find in your closet, and what's the story behind it?
A MCM WizPak, which is a backpack with a built-in speaker system. People are always shocked when they see it, but it's a product that I helped create in my first year at MCM. The technology is brilliant, and aesthetically it's a super cute bag. I wear it to the beach or on trips with my family. When traveling, you always want to have high-quality sound and this way, you can make it "fashion."
What's the most meaningful piece in your wardrobe?
A few years ago, my husband and I won a trip to Paris at the Gordon Parks Foundation dinner. The trip included a private tour of Coco Chanel's apartment, and front row seats to the Chanel Resort runway show. After the tour, we went to Chanel's Rue Cambon store and I bought the most beautiful tweed jacket as a souvenir from the trip. It remains one of my favorite purchases of all time.
What's your personal equivalent of a power suit — a look that makes you feel most confident and successful at work?
I'm a huge fan of menswear and tailored suits. Dolce & Gabbana has always done an exceptional job at creating beautifully tailored suits for power female executives.
What's the best piece of fashion advice you've ever received, and who gave it to you?
I feel like I got this advice from my mother, too, but it was Coco Chanel who said, "Dress shabbily and they remember the dress; dress impeccably and they remember the woman." That quote has always stuck with me. I think people should take pride in their appearance, and put as much effort into how they look as they do into all other aspects of their lives.
You would probably never see me in athleisure unless I was going to or from the gym. I'm not a big fan of wearing workout gear outside the house. Don't get me wrong, if you come visit me at home, you will likely see me in the most comfy sweatpants and hoodie at all times, but I rarely go out in them. I think it's something I learned from my grandmother. Even at age 85, she would never leave the house without putting on her lipstick and blush.
What outfit are we most likely to find you wearing in the Hamptons?
My summer style is pretty consistent. I love a pair of denim shorts and a vintage tee during the day. Sag Harbor is just so casual and laid-back, there is no need for anything else. But in the evenings, I love a caftan. The feeling of something flowy and glam after a day in the sun just makes me feel super happy.
Where do you like to shop out East?
My home is in North Haven, so I tend to shop more in Sag Harbor Village. I love all the little shops there, and I always manage to find great pieces every summer. Actually, I just placed an order for a custom army jacket at Joey Wölffer—it's amazing!
What's your go-to look at the beach or pool?
I love a Missoni or Eres bikinis—they're so classic, and fit me well—paired with an Hermès wrap or a Zimmermann cover-up. You will always see me with some sort of head gear, whether it's a fedora or a floppy Eugenia Kim beach hat, and a pair of cool shades. I like the new styles from MCM, but for variety, a friend of mine recently launched an amazing service called cloaksupply.com. It's essentially a sunglass concierge that picks and matches you with the best and latest brands and styles of sunnies for your face.
What trend are you test-driving this season?
Since joining MCM, I have been excited about street style. I'm getting into our crossbody belt bags, and even backpacks. I've been buying a lot more sneakers and joggers as well. It's super fun mixing track pants with a blazer and a pair of heels. I'm definitely not an expert yet, but I'm enjoying the infusion of oversize hoodies in my wardrobe.
Which Instagram accounts do you follow?
I oversee digital marketing at MCM, so influencer strategy and Instagram has been something that I spent a lot of time looking at! Currently, I really enjoy @paolaalberdi, @upcloseandstylish, @brittanyxavier, and @dailyfrontrow.
Where do you shop online, and what do you buy?
I still enjoy the in-store experience, but online my go-to's are MyTheresa, Net-a-Porter, and lately I'm really into FWRD by Elyse Walker. All three do a fantastic job of editing and styling. I tend to buy vacation gear from Net-a-Porter, and their same-day delivery in the Hamptons can't be beat. MyTheresa is great for the hard-to-find items that might be sold out in department stores—and if all else fails, Farfetch it!
What's your favorite thing to shop for?
There is nothing I love more than a leather jacket or blazer. I have every leather jacket made by MCM in the past two years—paired with a dress or ripped jeans and heels, and I'm ready for anything.
How do you approach getting dressed?
I am constantly traveling, so I try to plan my outfits in advance. No day is really the same, but I always dress for the occasion. Depending on what meetings are happening that day, or lunch or dinner plans, I start with the agenda and build the outfit based on that.
What's your go-to travel outfit, and how does it achieve a balance of comfortable and chic?
My mother always taught me to travel in style. My go-to outfit currently includes a pair of MCM sneakers, skinny jeans, and a leather jacket. I also keep an MCM weekender bag with me on all flights as my carry-on.
Which celebrity's wardrobe would you like to raid?
Natalie Portman. I can only imagine the amount of Dior dresses in that closet!
Read the complete new issue of The Daily Summer below!
Subscribe to our newsletter and follow us on Facebook  and Instagram to stay up to date on all the latest fashion news and juicy industry gossip.