Michael Mente, visionary co-founder of REVOLVE, explains how a winning combination of emerging designers, a prescient approach to marketing, and deep technology expertise have created one of the biggest success stories in fashion. At the time of REVOLVE's initial public offering in June, it was valued at over $1.23 billion.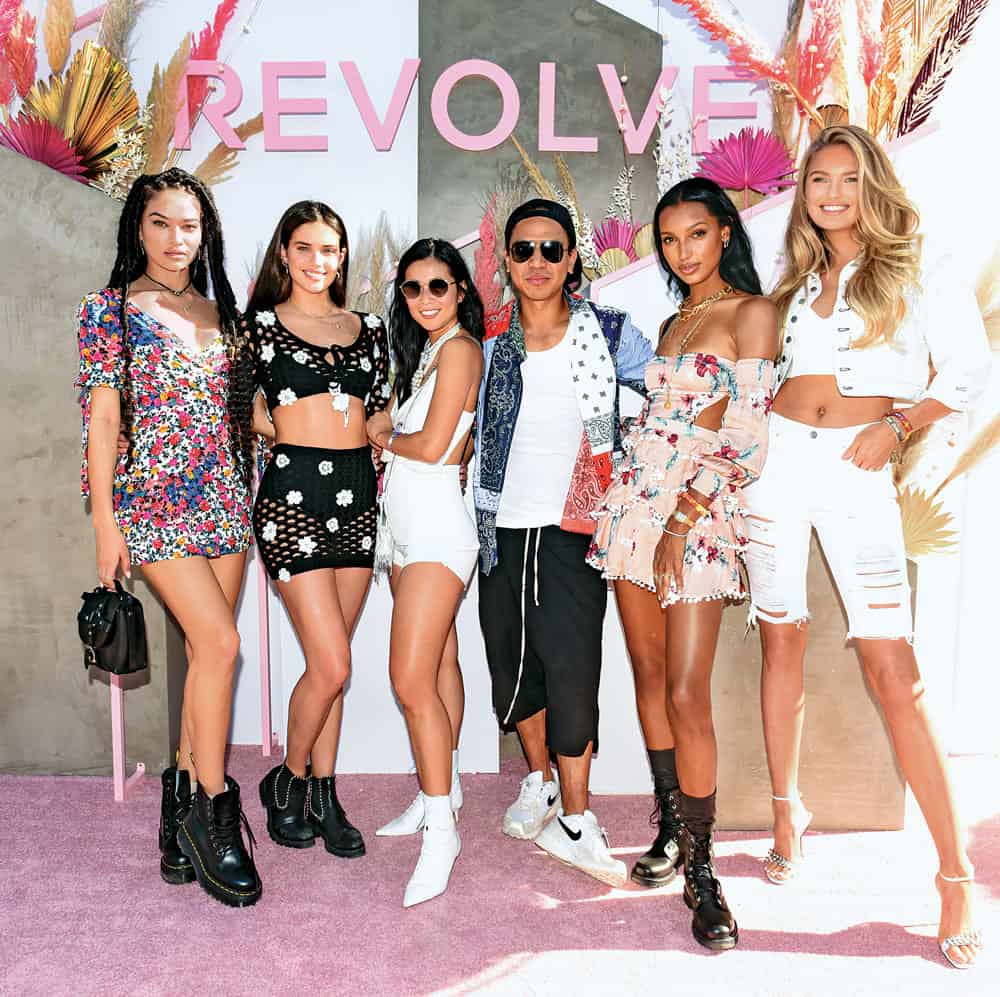 Let's start at the top: What was the initial vision for REVOLVE? 
When we started the company in 2003, we knew that people were searching for clothes, but we also knew there wasn't a lot available for sale online. So it was in the very, very early days. Initially, it was an experiment with a broad range of clothes to see what would work.
You initially funded the project with only $50,000, and you recently raised $212 million in your IPO. Were you ever concerned that you weren't going to make it? 
It was a complete experiment. It wasn't that we invested all $50,000 from day one—it was a cautious, deliberate investment. Most of it was really our time, months on end, and then we opened with just a little bit of inventory. We were never in a position where it was all bets on the table and rolling the dice. It was always a little bit more deliberate. In the beginning, we had no clue how things would go, but it worked out great for us.
What do you consider to be REVOLVE's first success?
When we first started selling clothes online we didn't have a specific kind of customer in mind. It was in the early, early days when a lot of clothes just weren't sold online or a lot of brands weren't sold online. But the first major success was selling designer denim. This was when 7 For All Mankind just came out—in the early 2000s, that kind of premium denim, which was very L.A.-centric, really hit the market. So we chose the product that did best for us, and it was important for us to identify that opportunity early on, which ultimately gave us our initial roots for what would become the REVOLVE brand.
Who were some of the brand's earliest ambassadors? 
One the biggest people that we worked with early on was actually Rachel Zoe. This was in a different era, pre-social media, where the celebrity style influence was really impactful with a global consumer. We were trying to help educate our customer in the pre-social media days.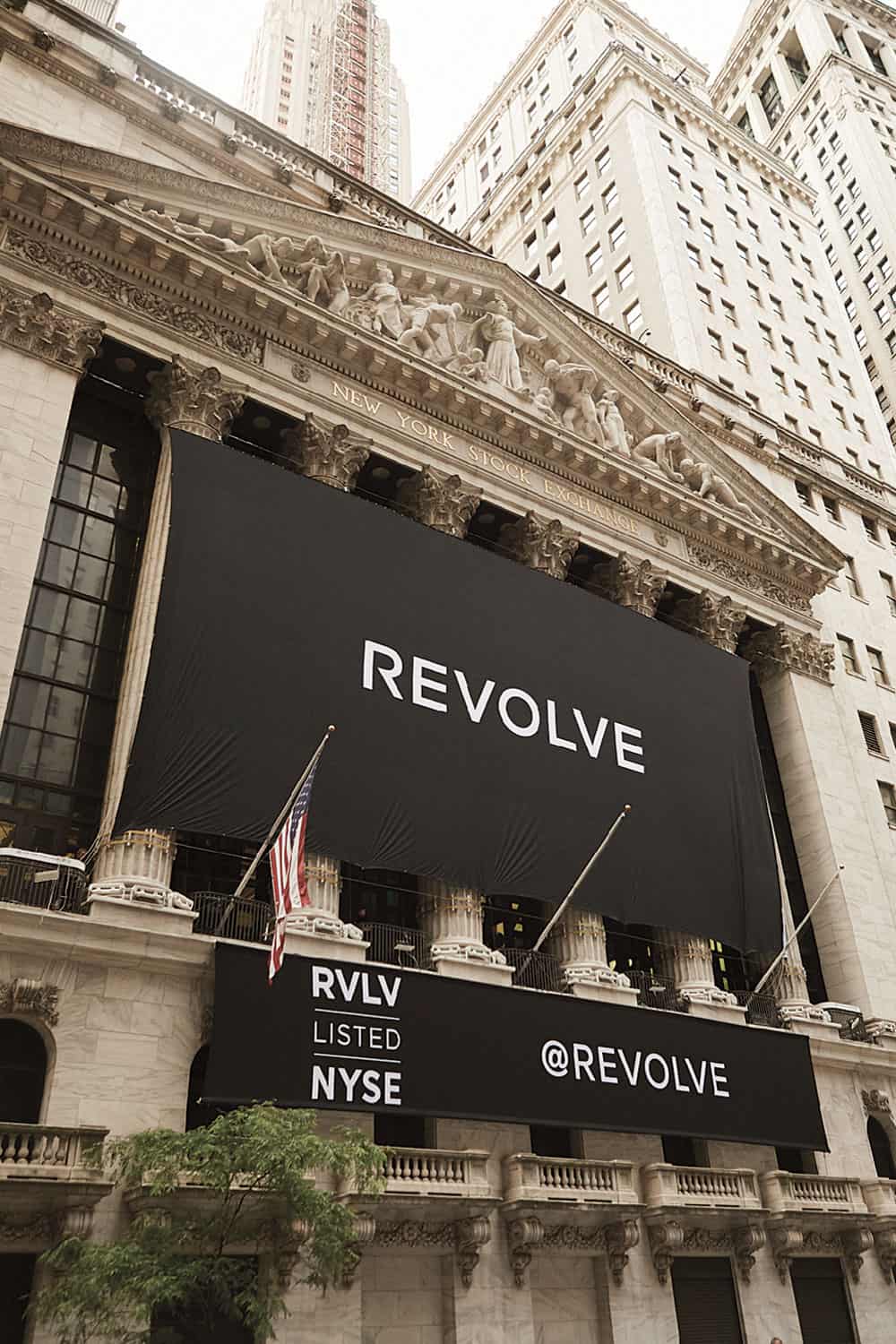 What were your initial thoughts on the influencer profession?
The initial thought was that it was all over the place. It was really interesting, but everyone was experimenting with a lot of different things. There has been a lot of subtle ways of evolution of influencer culture; it was interesting to see it develop at the time. Now, we've all grown and adapted together, and it's been a fun, beautiful thing to watch happen.
Which brands have you supported since the beginning that REVOLVE is still working with today?
We really focus on emerging designers. Part of our success is finding the hottest, latest, most exciting designers, and introducing them to a consumer. There has been so much evolution that we're at a point where we're bringing brands we initially launched here that have made a comeback 16 years later and such. So it's fun to hear that they've been doing this for so long.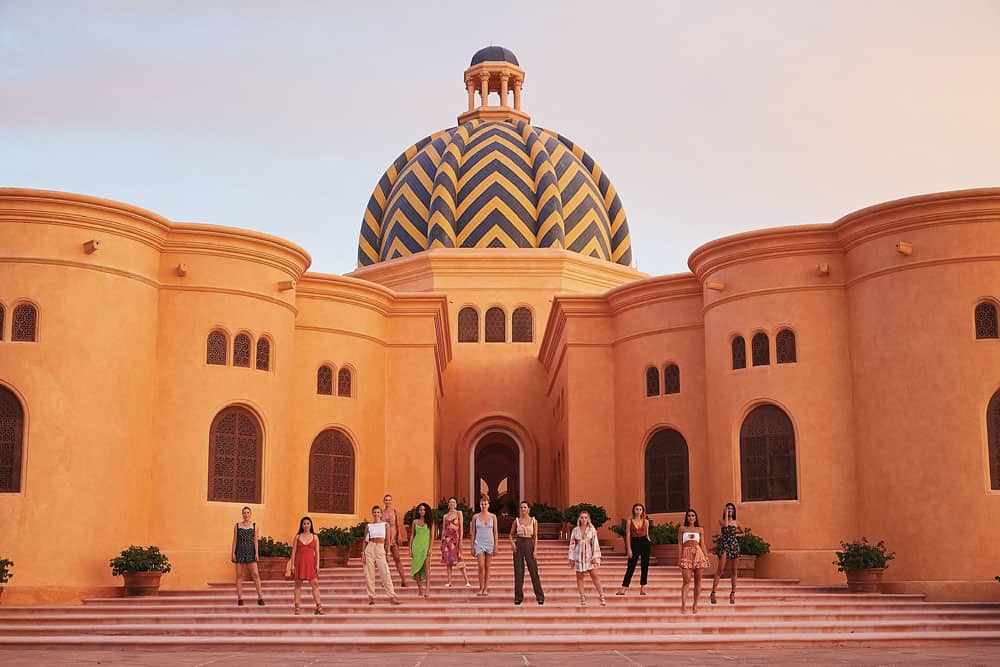 What inspired the creation of your on-the-road events, like REVOLVE in the Hamptons?
It's clear that a lot of our core DNA comes from Los Angeles, and American culture and style. But I think it's also important that it's not specific to just Los Angeles, which has really taken the forefront position in global pop culture. This lifestyle we have here can be done completely globally. Summertime in L.A. of course is incredible, but summertime on the East Coast and the Hamptons is great as well. Ultimately, the long-term vision for the brand is to deepen our global roots, and I think REVOLVE Around the World is a perfect medium for that. And on top of that, it's super fun to travel the world and get to know our customers as well.
Do you have any memories from those trips?
I was recently talking to a friend, and we counted that we've been to 15 countries together, which is incredible. We have deep relationships with the people we've traveled with for many, many years. We've grown up together and supported each other and learned from each other's growth. I think that's probably my favorite thing out of all of it.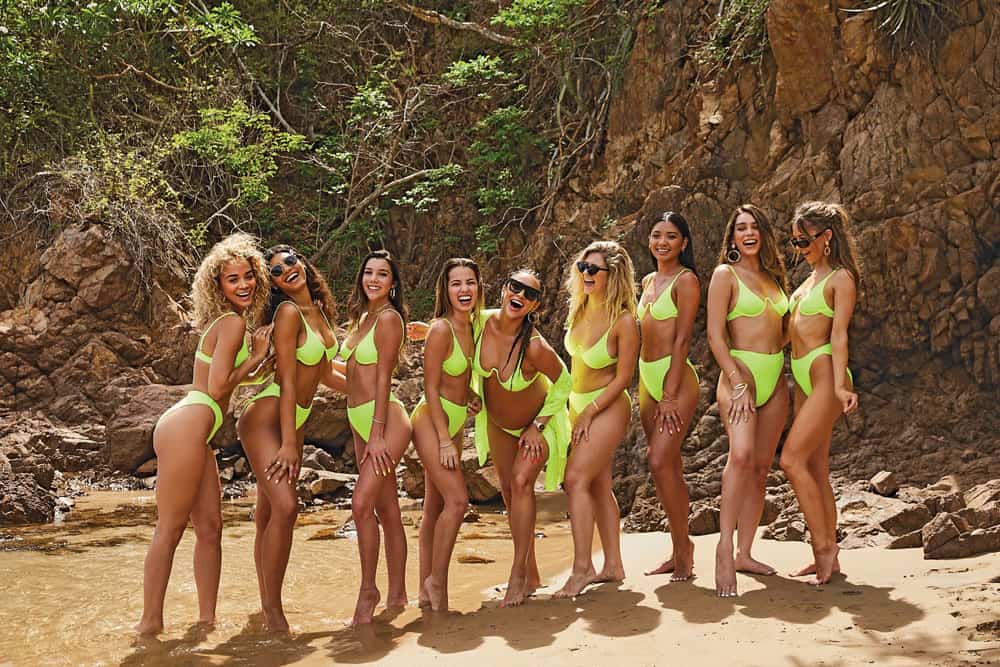 Give us a sense of the scale of the business today.
We started the business in pretty much the neighborhood I grew up in, and our corporate headquarters are about two miles away. Now, I think we have more than 1,100 employees. Loosely speaking, if you look at a company like Nordstrom, which has been an epic, legendary business that we have the deepest respect for—they're valued about loosely three times our size, we're about a third of their value in the marketplace. That's another interesting reference point for scale as well.
How do you ensure that REVOLVE stays on top in an era where there's so much competition?
We have a really special balance of strong creative energy—ultimately, our company is comprised of our consumer. We have highly engaged consumers working in our office every day, to constantly lead us, to constantly teach us, to constantly inspire us. You combine that with great operations and ultimately really strong technical, financial, and data-driven roots, and that, combined together, has been the secret of continued success. We've stayed successful for a long period of time.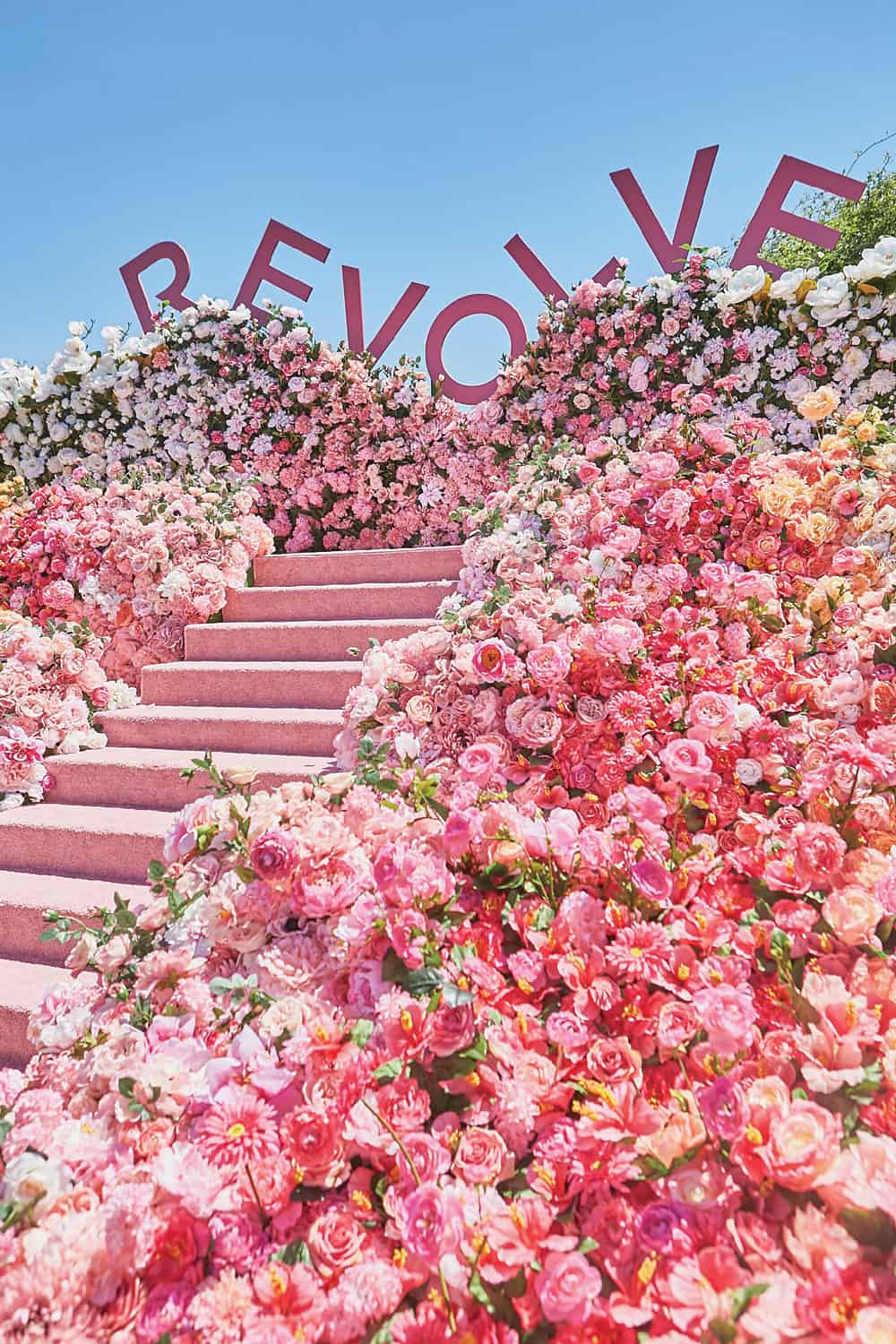 How do you and [co-founder] Mike [Karanikolas] divide responsibilities?
Ultimately, it evolves over time, but of course Mike is the technologist with a deep scientific background, and some areas naturally gravitate toward him. I naturally gravitate toward other areas, like the product side, design, and branding. But we do cross over quite a bit, and there's a big, broad area in the middle. It's deeply, deeply collaborative. In an ideal world, we would both be in every single meeting together because we know that together, we're better. We also have to identify that balance of when the time comes to divide and conquer. Everything's deeply strategic, and we have complete trust in each other.
How did REVOLVE get into the manufacturing game?
Years ago, we realized, with our data-driven merchandising, that there was a lot of opportunity. We have a vast selection of more than 40,000 products available for sale at any given moment, so we realized this would allow some opportunity for us to be able to understand what our consumer wants with the data and ultimately provide them with some great products.
What's your favorite part of your job?
The constant challenge and the constant opportunity of knowing that the company can always get better, and pursuing that challenge and opportunity with my team, who I love working with. It's the best in the world; it really feels like fun and games at very, very, very high stakes.
And what is your least favorite part of your job?
Going on live TV! Hopefully it will get easier over time.
Do you see the influencer movement receding any time soon?
I think it's going to be constantly evolving, but it's a long-term trend. 
Read the complete new issue of The Daily Front Row below!
Subscribe to our newsletter and follow us on Facebook  and Instagram to stay up to date on all the latest fashion news and juicy industry gossip.