Retail maverick Jeff Rudes knows the secrets of success in the fashion space. With L'Agence, Rudes is bringing the high-quality, high-style look he is known for to discerning shoppers all over the globe. And now, he's opening his second boutique in New York City. Take notes!
You're a retail savant. What does it take to make a successful brick-and-mortar store in 2019?
Product comes first. The clothing must be desirable and compelling. Service and having the sales staff [tend to] clientele are also imperative.
The Soho boutique will be the second L'Agence store in New York. How did you choose that neighborhood?
We set our eyes on Soho as the second location in New York City because that's where business is thriving for premium brands.
What should we expect from the space? How would you describe its design?
The new boutique is very French. It gives you the feeling of being in an apartment in Paris, and has a soft, feminine feel.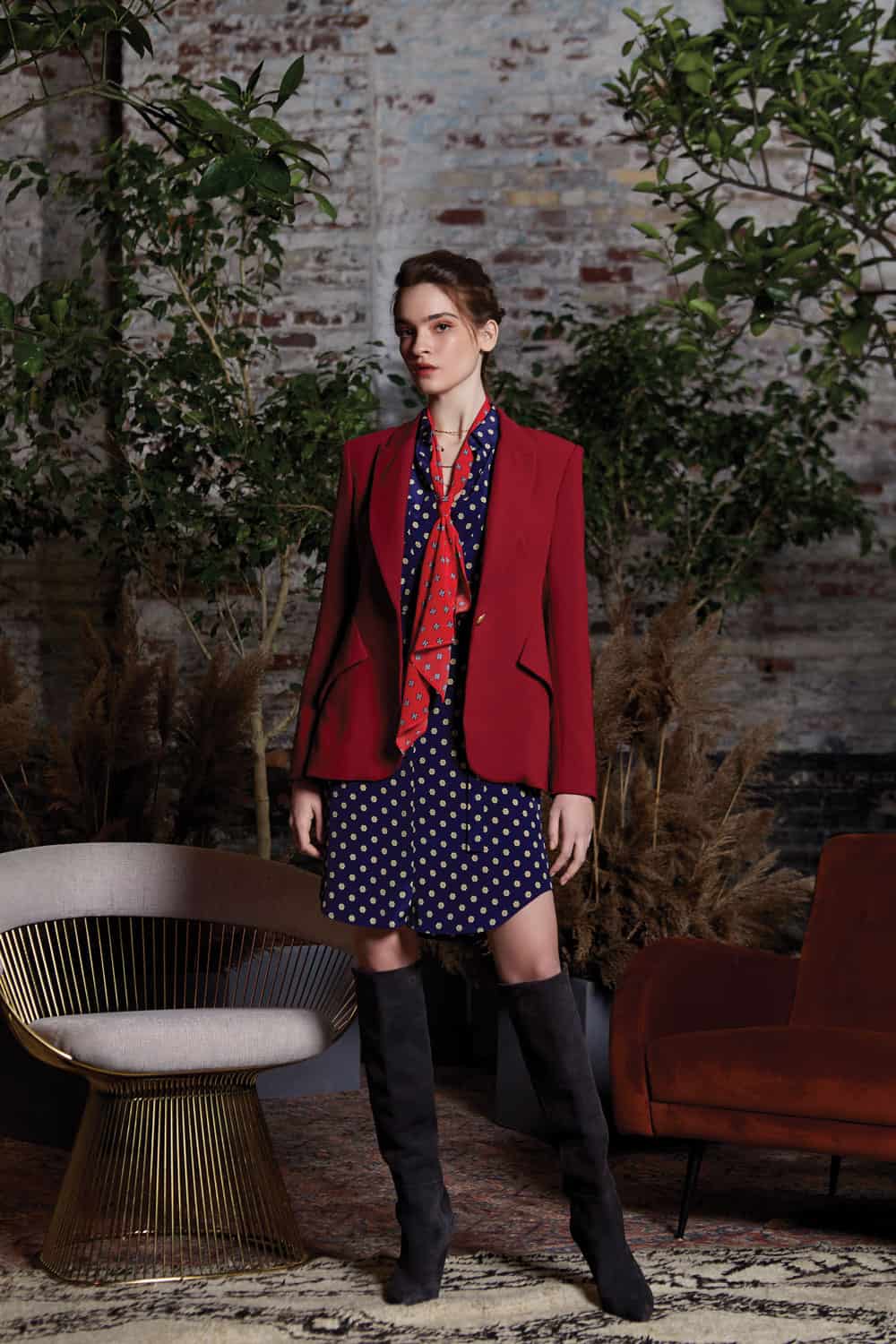 How will it differ from the Madison Avenue store?
It's twice the size. Being that we have the space for new product, categories including shoes and bags will launch Resort '19.
What is your global retail plan for L'Agence? Any plans to open up even more freestanding stores this year and in 2020?The global approach is to expand in Europe and Asia and continue to grow the brand globally. Miami and San Francisco are the next two stores for 2020.
How many countries is L'Agence sold in these days, and how do you plan to grow the brand further in the short- and long-term? 
L'Agence is being sold in 22 countries. Our short-term goal is to build L'Agence in new stores as a destination for the brand. Long term, our plans are to expand into new product categories, as well as continuing to grow our retail footprint.
What's the story behind your latest Fall '19 collection? 
Inspired by the L'Agence woman, Fall 2019 is driven by rich colors and luxe fabrics. With a retro hint, the collection is unfussy and modern, emphasizing impeccable tailoring with decadent tweeds and plaids. Femininity is presented with sumptuous silks and figure-flattering silhouettes. Vintage tie print and abstract leopard print give the collection both a smart and sexy attitude.
We know that you make some of the best blazers and jeans in the business. How long have you spent developing your product lines? 
Developing new product can take anywhere from four-to-six months depending on raw material available and the design process.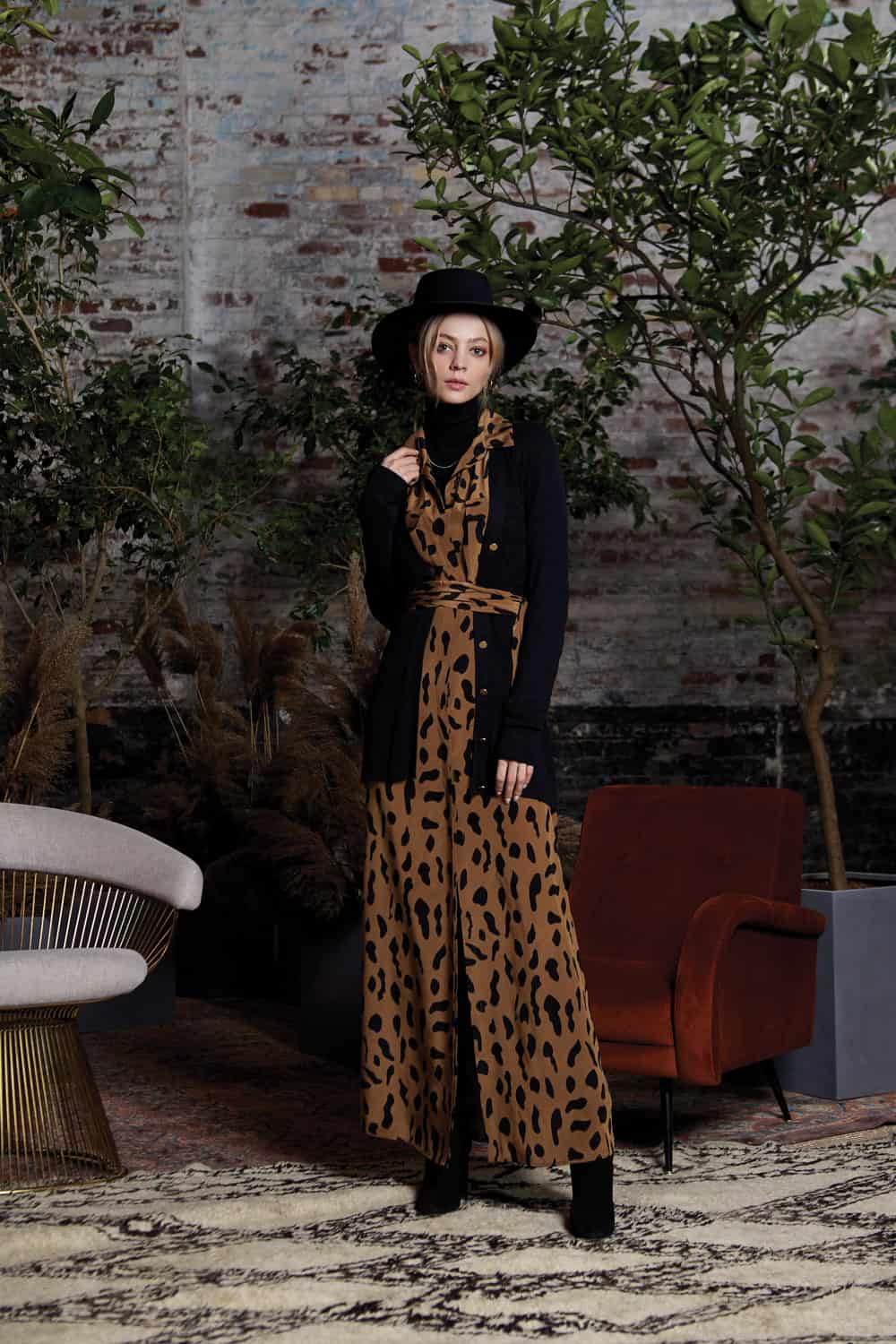 Why do your jeans fit so well?
It's all about fit. Every jean fits consistently and makes women feel and look beautiful.
And how did you perfect the fit and fabrications on your amazing jackets?
It's the same as fitting a jean. Each detail and measurement is calculated to perfection.
Which other categories are performing especially well for L'Agence as we head into fall?
Blazers and jeans, of course, as well as denim jackets, dresses, shirts, and blouses.
What are your favorites from the Fall '19 collection?
Our Jodie spaghetti-strap cowl-neck slip dresses cut on the bias, and tweed blazers.
How do you explain L'Agence's success?
Product comes first, and is the most important part of L'Agence's success. Being in the finest stores is part of our distribution strategy.
Who gives you the most valuable feedback about the collection?
The press, and, of course, our customers.
What is your approach to social media? How important are influencers in terms of brand awareness and driving sales?
Our approach to social media is to build brand awareness and create a two-way conversation with customers. Influencers are an important part of our strategy, especially in building product awareness around critical editorial messages and events; Influencers also help to drive traffic and sales to the site on a seasonal basis.
Read the complete new issue of The Daily Front Row below!
Subscribe to our newsletter and follow us on Facebook  and Instagram to stay up to date on all the latest fashion news and juicy industry gossip.