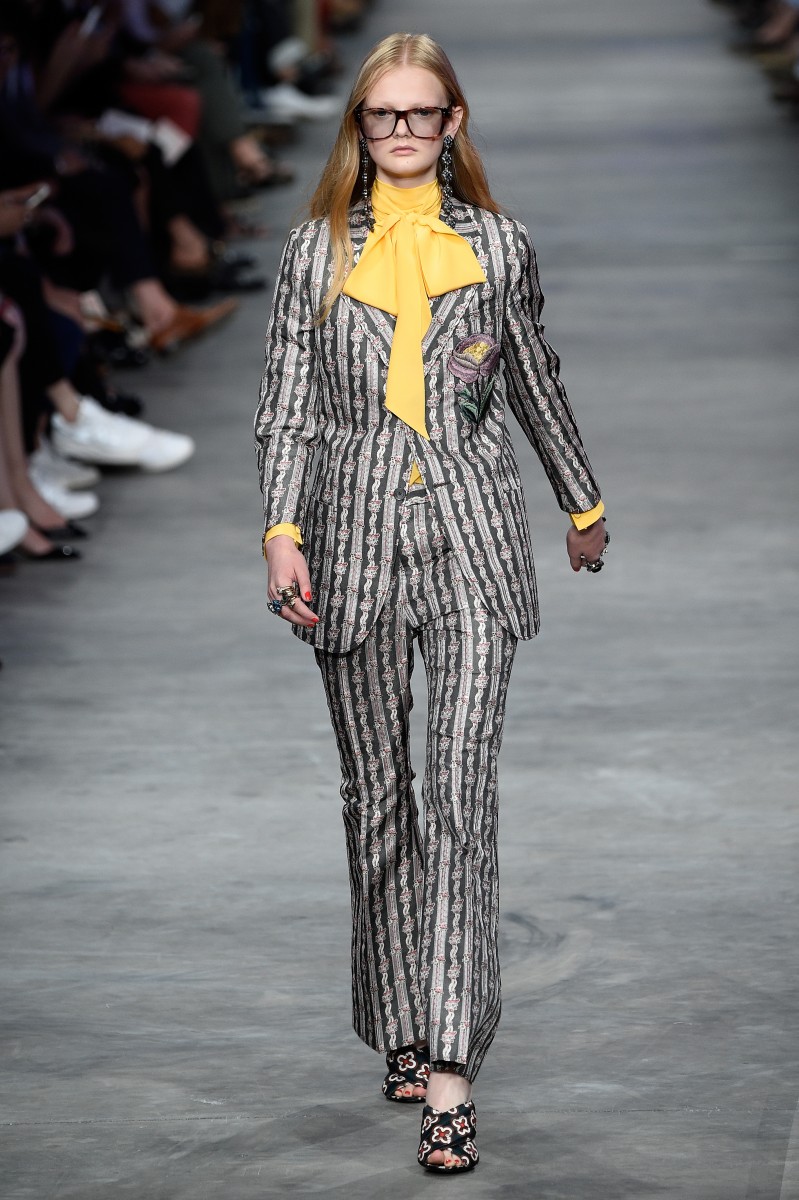 Saks Fifth Avenue is on a mission to up the ante and elevate its fashion offering. Key to that strategy is Roopal Patel, who was appointed fashion director in September. Charged with everything from trend forecasting and scouting new designer talent to advising buyers and overseeing the $250 million renovation of the Manhattan flagship, Patel—who ran her own creative consultancy and was fashion director at Bergdorf Goodman and Moda Operandi—is back home in retail and primed for the challenge.
Now that you're at Saks, what's the plan?
It is such an exciting time to join Saks. We are in a stage of reinvention and moving our fashion message forward. There is so much happening. We're opening at Brookfield Place in June, and will showcase our advanced fashion. We have also started the $250 million renovation of our New York store and will open up the third and fourth floors in August and September. The beauty floor is also moving to the second floor and the jewelry floor is doing downstairs.
How has the fashion message evolved at Saks?
We stand for fashion and luxury, and we are looking to execute it in a very strong way. In my job I go where the fashion is, from seeing it on the runway to determining the buy and how we translate it to our windows, campaign, magalog, and online.  It is all about the customer experience, at the end of the day.
What does today's clued-in consumer expect?
She is really coming to us for trends and great fashion, and for us it's about being able to deliver the full experience. We want to offer her things she can't find anywhere else, be a point of discovery for new brands and talents, and also help her understand the heritage brands with new designers.
Share a typical day…
No day is ever the same. Today I started at Altuzarra, then ran to Chanel. From Chanel I ran down to Jason Wu, then Alexander Wang, and came back to the office for a marketing meeting. It's great that I can get the entire vision of a designer and figure out how that translates in store and to our overall messaging for the season. It's really a dream come true to come back into retail for this iconic retailer and work with all the designers that are part of our future.
Do you have a fashion uniform?
I love to dress up and be in fashion, and I think that has no boundaries. I don't follow trends; I always go with my gut instinct with what I love to wear. I have a few pieces from Gucci I have really fallen in love with, and Céline. And I love Proenza Schouler and Altuzarra.
What's on the trend forecast?
As we move into spring I love this idea of new eclecticism, which I feel really launched at Gucci. There's this almost quirkiness that happened and an air of romanticism that is beautiful. I also love the idea of on the prairie dressing. Everything from off-the-shoulder dresses to ruffles to soft denim. And then there is the Latin and Cuban influence, and at the other end of the spectrum a return to minimalism with really sharp lines that we haven't seen before.