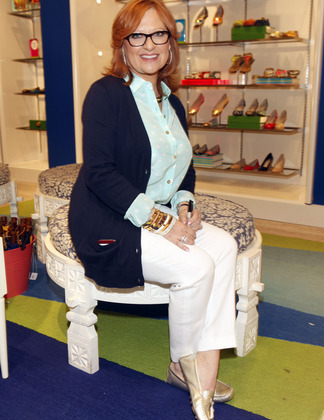 Real Talk With Caroline Manzo
|
Caroline Manzo, author? It's true! The Real Housewives Of New Jersey regular has written a book, Let Me Tell You Something, that's out now. We caught up with the lovely lady before she signed copies at the C. Wonder store at the Time Warner Center for some real talk.
What was the most challenging thing about writing a book?
Trying to decide what should go into it. We're talking about 51 years of life.
What do we learn about you?
I tell a lot of personal stories. I had several miscarriages: I tell what happened, what I went through, and how I felt afterwards. I also tell a lot of behind-the-scenes stories of Housewives. If you remember certain scenes, I'll tell you what really happened. It's also a lot about my growing up, my philosophy towards life, and things I've learned along the way through mistakes and hardship.
What do you call yourself a "tough-love mother?"
I'm a very tough mom, but I adore my kids and we have an extraordinary relationship. But I am 'Mommy.' They don't ever even try to cross that line.
You give a lot of advice in the book, but what's been the best piece of advice you've gotten?
It's from my dad. He said, "Everybody sits on the bowl." It means that nobody is different than you and nobody is any better than you, because they get up in the morning and they do what you do. When I go into the biggest meeting, I just think of that and I have no fear.
What do you think of the C. Wonder store?
Love! Everything I'm wearing today is C. Wonder. I'm a walking, living, breathing mannequin.