Are you looking for unique luxury gifts for Christmas for a beloved friend, your significant other, a family member or, well, you? Finding one that feels fittingly lavish yet remarkably thoughtful is not an easy task, especially if you're shopping for someone with a discerning taste. This is where fur comes in. Real fur coats for women and men may not be up everyone's alley, but for the fur fanatics in your life, this is the ultimate luxury Christmas gift. Keep reading to find out more!
If you're on the hunt for gifts that will become heirlooms, then you should look no further – real fur coats are a classic luxury item that will seriously impress even the hardest-to-please crowd. If you're not familiar with the types of fur available today, here are some universally loved women's real fur coats that can seriously up your gift-giving game:
 Women's real fox fur coats: Fox fur is extremely versatile and comes in a plethora of
colors, styles, and price points. Whether you want to go all in with a real fox fur coat or you
prefer to add touches of luxury through a vest, cape, or shawl, the result will be impeccable.
Women's real mink fur coats: Similarly, real mink fur coats are among the most luxury
gifts for women and make an excellent present at Christmas time, especially if you know
someone who loves to wear stunning furs around town or at special events.
Cashmere coats with fur details: If the recipient enjoys the finer things in life, then
selecting an all-time-classic cashmere coat will certainly be appreciated. An extravagant yet
subtle Christmas gift is perfect for those who indulge in everyday luxuries.
Men's genuine fur coats – time to go above and beyond
Definitely not for everyone but absolutely sublime for those who can pull them off, real fur coats for men are a declaration of style and luxury. Whether you want your man to make a bold fashion statement or simply feel lush, men's fur coats and jackets are the way to go. Don't know much about men's genuine fur coats? Here are some top choices to get you started:
Men's real mink or fox fur coats: A classic black or brown real fox fur coat is a great piece to get the man of your life started on fur coats. If you think they'll be up for it, a white or silver real fox fur coat with hood will certainly elevate their style.
Men's leather/fur coats: If you're set on a men's fur coat but still don't know what to buy, play it safe with a reversible option. Did you know that you can buy a reversible jacket that can be worn both ways? Genuine leather on one side and mink fur on the other make the perfect men's jacket, ideal for colder climates.
Men's sheepskin jackets: In case you consider men's real fur coats a step too far, then sheepskin is a wonderful alternative that feels luxurious, unexpected, and indulgent at the same time. One of the best luxury gifts for men, for sure!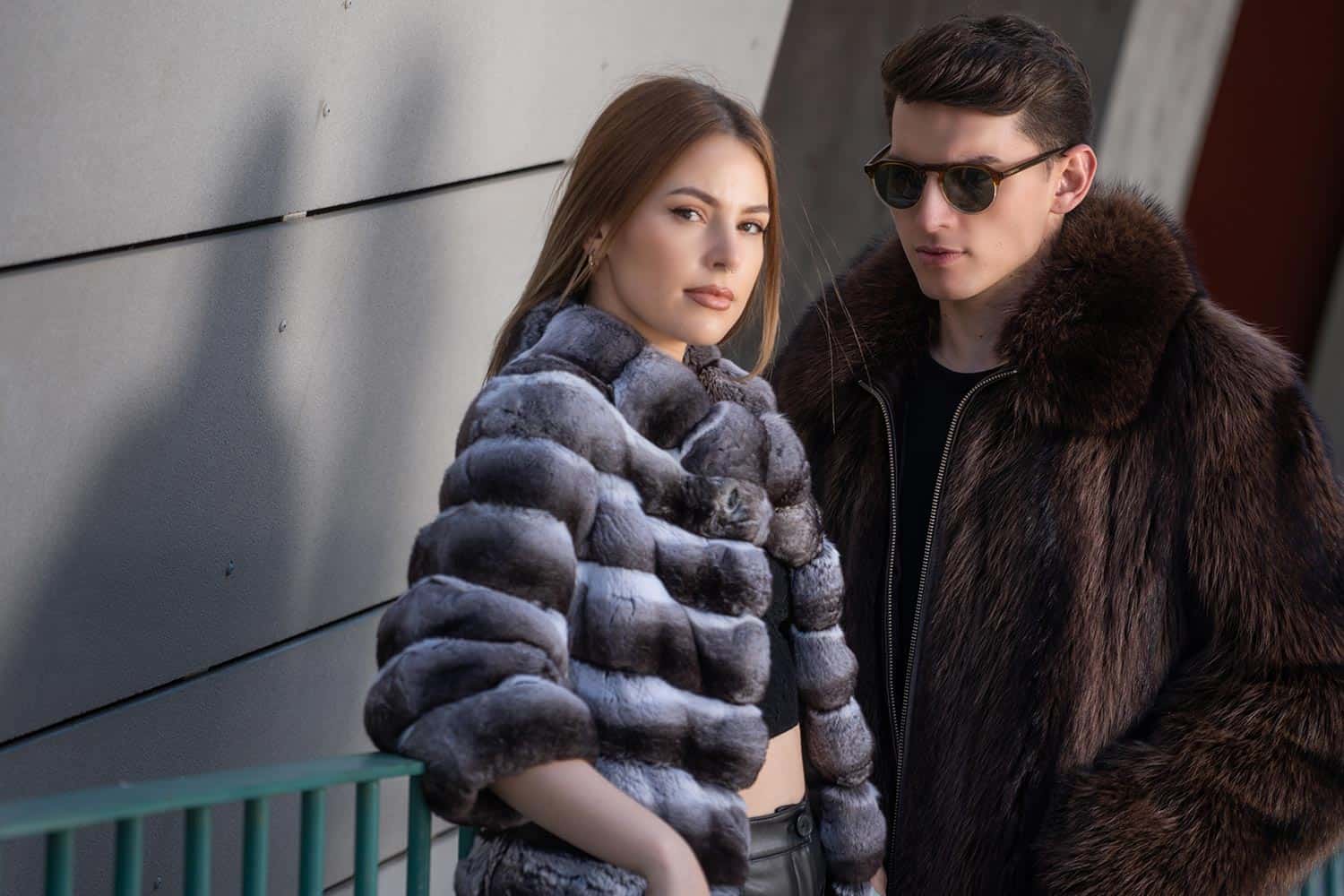 Luxury gifts for women and men – accessories, home décor and more
The holiday season is great for adding excellent finds to your cart – whether you are gifting them to someone else or treating yourself to something special. There's nothing wrong with daydreaming every now and then, so what if you could make some of these dreams come true? If you could curate the ultimate wish list, what would it be? We can definitely see some iconic designer bags in there (maybe leather or fur?), or even a selection of the finest home décor you canthink of, right? Adding subtle touches of opulence in your favorite people's everyday lives through a fur blanket or throw, a rug or even some pillows can undeniably brighten their day. Explore eFurs' unique selection of luxury gifts for Christmas and shop online stunning interpretations of the softest cashmere and fur for those extra-special people on your list who are worthy of splurging on. Hand-crafted pieces made from European artisans is definitely the way to go!
Presented by: 3ds