Random Alert! Who's On The Cover Of Vogue Ukraine?
|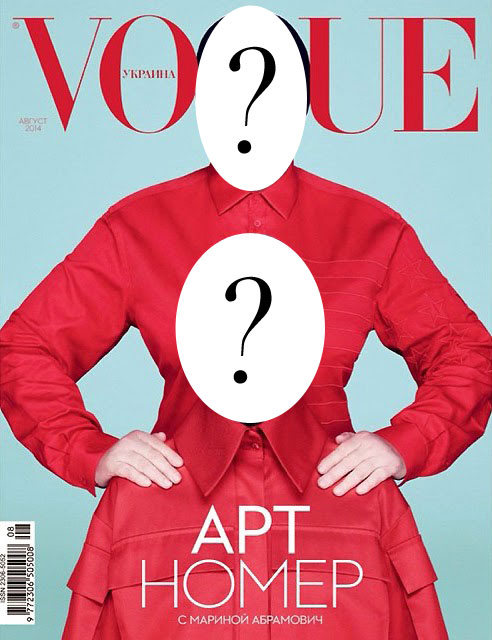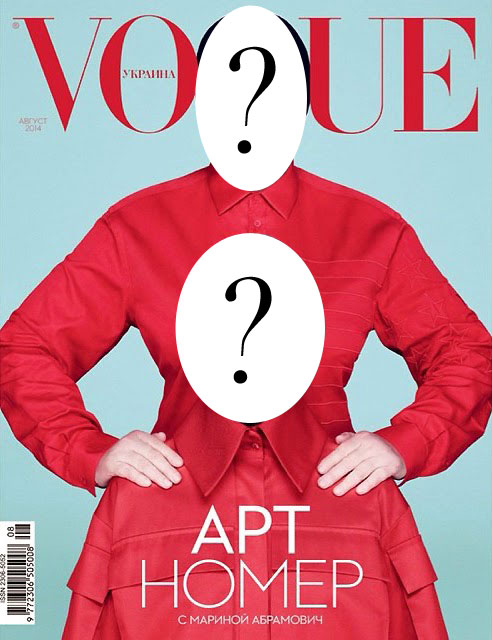 One duo who we're going to go out on a limb and predict won't be appearing on the cover of US Vogue's August issue (or an issue anytime soon) is Marina Abramovic and Crystal Renn, who instead took their act to Vogue Ukraine. The mesmerizing shot is by New York based Dusan Reljin for the mag's special art issue. Sadly, this is a little too cool to sell in the 50 states, but we like. (Though we've read other blogs and some people are very vocal about their disdain for this shot.)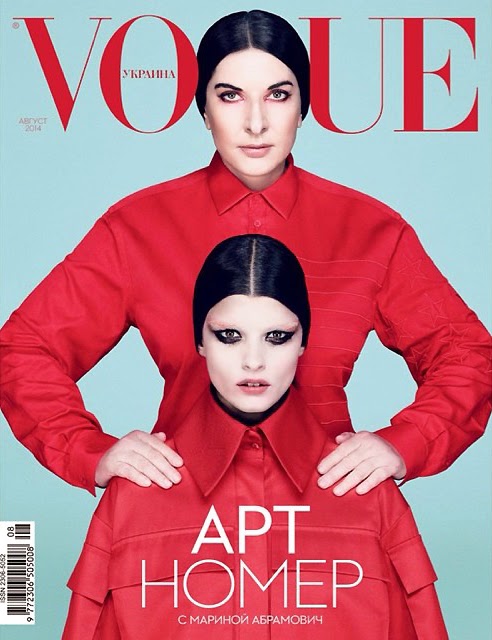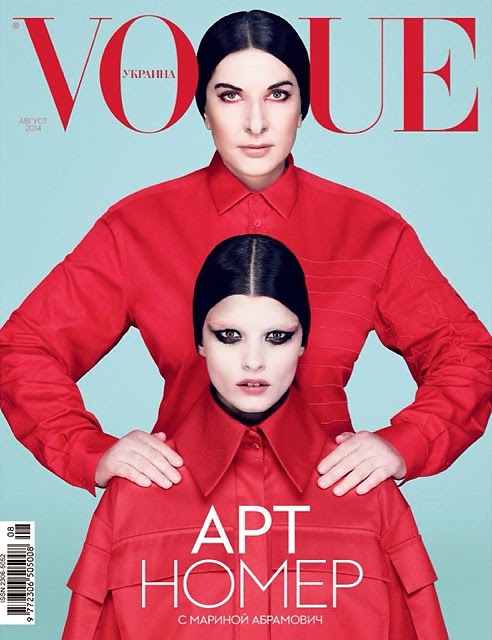 Who is the rest of the Vogue worldwide family turning to for cover duties for the month of August? Vogue Paris has Anna Ewers shot by Mert & Marcus, Vogue Russia turns to Isabeli Fontana photographed by Terry Tsiolis, and our German Vogue friends had Camilla Åkrans shoot Anja Rubik. We're still waiting on who Anna's given the honor, but we know it isn't Cameron Diaz who Harper's Bazaar is hoping will sell some copies as their August cover gal. Though wouldn't it be fun if it was Cam?