Read today's dose of chic intel right here…
Miuccia Prada Calls Out the Hypocrisy of Plus-Size Runway Casting (WWD)
Designer Miuccia Prada supports size diversity on the runway, she says, at least in theory. In practice, however, she considers it something of a joke. "The subject is very trendy now," she told WWD just before her 2019 Prada resort show in NYC on Friday. "And that I don't like so much. I don't want to do it for those reasons." The problem, she says, is that most designers only pay lip service to this kind of diversity by casting just one plus-size model at their shows. "It's a joke. It's just to pretend to be good. It's pretentious… I think it's hypocritical. I accept maybe some designers that really go for that. Otherwise, you try to be politically correct."
Prada's resort show featured no plus-size models. "Size diversity, again, in theory I accept, but so far I didn't have really the courage to do it."
Rare Supreme Items Up for Auction (Business of Fashion)
On May 16, French auction house Artcurial will start the bidding on the world's largest Supreme auction to date. The sale, titled C.R.E.A.M (Cash Rules Everything Around Me) after Wu-Tang Clan's 1994 single, is made up of 150 lots, including rare Supreme box logo t-shirts reserved for $1,800, a set of five Supreme x Damien Hirst skate decks reserved for $9,500, and a Louis Vuitton x Supreme Malle Courrier 90 Trunk starting at $84,000.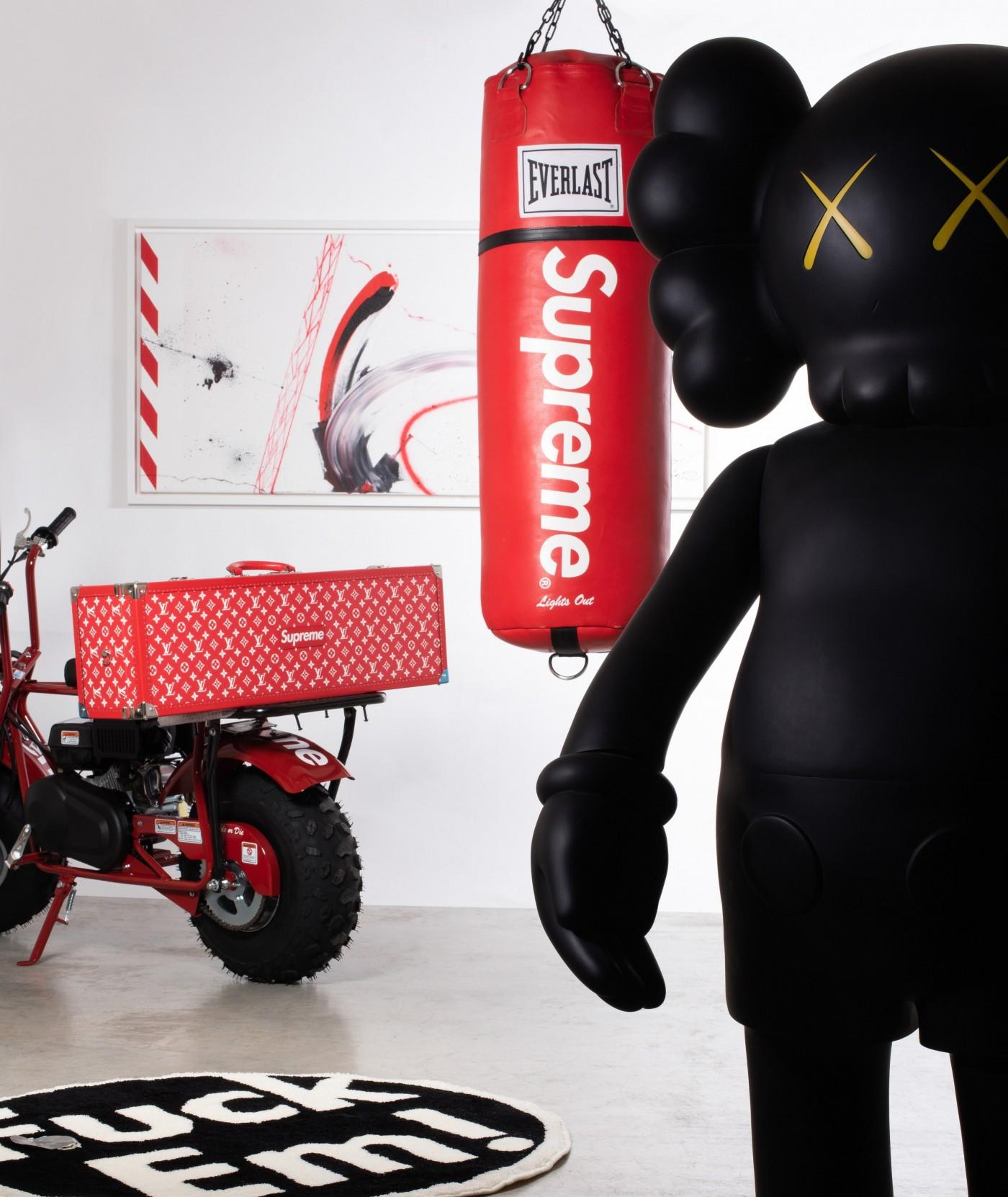 Andre Leon Talley's Lonely Life After Vogue (The Guardian)
Andre Leon Talley has had a long and illustrious career in fashion, but life has been a lot less glamorous since he left Vogue in 2013. "People have dropped me because I'm no longer viable on the front row," he told The Guardian in an interview promoting 'The Gospel According to Andre,' new documentary about his life. "I will survive, and go through the chiffon trenches as I always have. [But] I feel sort of lonely."
Talley also lamented the lack of any real romantic connections in his life, now or ever. "I regret that," he said, but "I was too busy with my career." Now 69 years old and effectively unemployed, Talley also confessed to the publication that "money's tight" these days.
Adele Celebrates 30th Birthday With Titanic-Themed Party 
Adele threw a Titanic-themed party over the weekend in celebration of her 30th birthday. Dressed up as Kate Winslet's character Rose from James Cameron's 1997 film, Adele called it "the best night of my life" and confessed to being more than a little hung-over the following day, "I'm absolutely fucked, not sure I'll make it out the house again!" she wrote on Instagram.
Meghan Markle to Wear Ralph & Russo Wedding Dress (Maybe) (Daily Mail)
The Daily Mail is claiming to have multiple sources (both royal and fashion-industry) telling them that Meghan Markle will wear a dress by British couturier Ralph & Russo for her wedding to Prince Harry on May 19. The dress is said to have cost over $135,000 – paid for by the royal family – and is hand-stitched and heavily beaded. Markle will reportedly change into a different dress for the reception.
Ralph & Russo famously designed the sheer-topped black gown Markle wore in her official engagement photos with Prince Harry, but only time will tell if The Daily Mail's report is correct or not.
Subscribe to our newsletter and follow us on Facebook to stay up to date on all the latest fashion news and juicy industry gossip.