Whether you're an avid clean-beauty devotee or just getting interested in a more natural, less chemical-laden skincare routine, Phenic is a new brand worth checking out. Meet Phenic's co-founders, Sophia El-Hayek and Alexandra Haigis.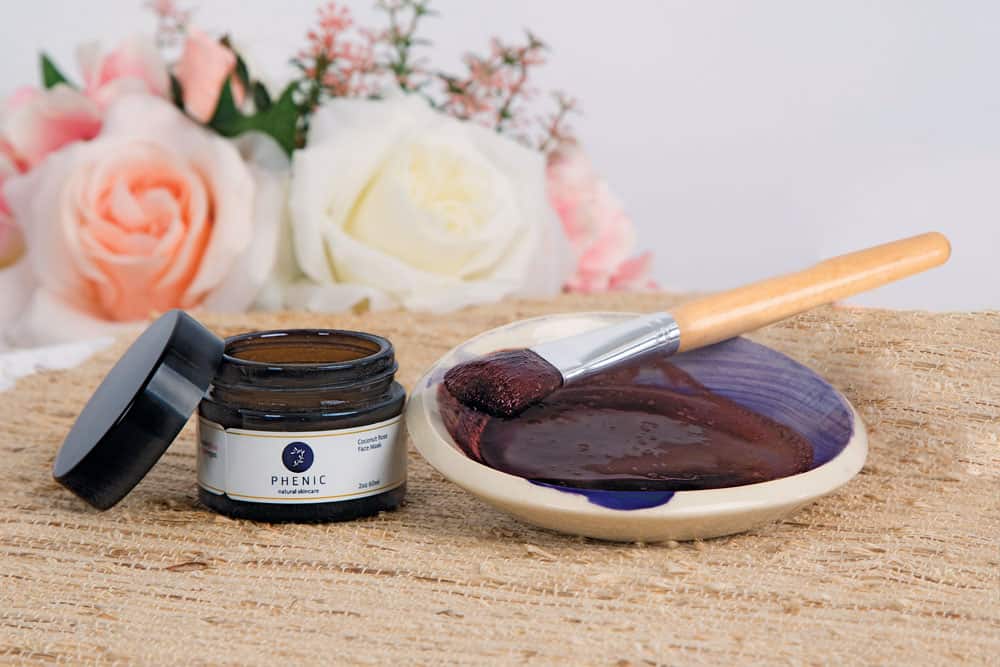 What were your backgrounds before starting Phenic?
Sophia El-Hayek: I worked as a project manager in the creative department of a consumer-goods company. I have a bachelor's in International Business and an MBA.
Alexandra Haigis: I have a bachelor's in international business, and am currently pursuing my MBA. I've worked for four years marketing the architecture, engineering, and construction industries.
How did you become interested in skincare?
El-Hayek: Attaining a clear glowing complexion was always a dream of mine growing up. I struggled with acne for most of my life, and because of that I developed an extensive skincare routine. Taking care of my skin is something that I'm passionate about. Our skin is with us our entire life, so we need to nourish it continuously. My mother taught me at a young age about how important it is to use quality skincare products daily to build healthy skin for the long run.
Haigis: I've always been blessed with clear skin. I know this is not the case for many people, and I wanted to bring clean products into the industry that would help, and not merely act as a band-aid. Health and wellness have always been of great interest to me. Your skin eats whatever is put on it, so I wanted to develop products without any chemicals that we don't fully know the long-term effects of.
What was the first product you created?
El-Hayek: The product that started it all is our Oil Cream Facial Moisturizer, with a blend of some of nature's most skin-nourishing ingredients, such as olive squalene oil, shea butter, and honey. It has a rich texture that melts as it is applied and gives skin such a wonderful hydrated glow. Applying it before bed adds a bit of luxury to our daily skincare routines.
Haigis: The recipe is meaningful to us. It's an adaptation of one that was passed down to Sophia from her grandmother, and was in her family for generations. We tweaked it by swapping out a few ingredients, taking great care to preserve authenticity, but also increasing its efficacy and sustainability. We believe it's special and effective, with a holistic, Mediterranean feel.
What kinds of ingredients do you use?
El-Hayek: Each ingredient is thoughtfully chosen for a specific purpose. We've selected real power players that multitask, such as rose hip seed, vitamin E, olive oil, honey, shea butter, jasmine, and rose.
Haigis: The base ingredients in all our products are olive oil and squalane oil. Squalane oil, a clear lightweight oil, is highly nourishing for skin because it's close in composition to skin's natural oils, and as we age, our natural production of squalene declines. It also provides anti-aging benefits, such as fine-line reduction, improves skin elasticity, and fights sun damage, giving skin a more youthful glow.
How do you formulate your products?
El-Hayek: We still look back fondly on when we started out, cooking our Oil Cream in our home kitchens. Our product formulas result from countless hours of research and personal trials.
Haigis: We're proud we don't test on animals. We put together recipes using nature's most beneficial ingredients for clean solutions to common skin issues, such as dryness, dullness, and hyperpigmentation. We formulate in our lab in Worcester, Massachusetts, and have a distribution center in Florida.
What was your first big success?
El-Hayek: This past spring, we launched Phenic Skincare at Beautycon. It was our first national-level exhibition; we didn't know what to expect. We were thrilled with the turnout and couldn't believe how well our products were received. We quickly sold out of our Coconut Rose Face Mask on the first day!
How do you hope to grow the business?
El-Hayek: As holistic living and clean skincare become more mainstream, we plan to expand Phenic's reach and distribution within the market. We aim to grow Phenic into an accessible clean skincare brand that can be found at beauty retailers nationwide. Our products are versatile and gentle for all skin types, so we hope to be able to bring them to a wider audience. We want to make it easy for customers to find the products for themselves. We also plan to expand our line so that it encompasses all steps within a skincare ritual—cleansing, moisturizing, treatment, and sun protection.
Where would you like to see the brand in five years?
Haigis: We'd like to be featured nationwide in major skincare retailers, such as Sephora, Ulta, and Target. We're also developing mineral-based sun protection with SPF, as well as a men's line—shaving and beard oils, cleansers, and moisturizers, with masculine scents.
How about in a decade?
Haigis: We aim to build on the success we have earned in the domestic market and continue on to an international scale, by entering Western European markets first, then rolling out in the rest of the world. Skincare is a global need, and all our products are currently designed to satisfy strict international regulations.
Read the complete new issue of The Daily Front Row below!
Subscribe to our newsletter and follow us on Facebook  and Instagram to stay up to date on all the latest fashion news and juicy industry gossip.